Minus for Android - Updated with bug fixes, stability improvements, and optimizations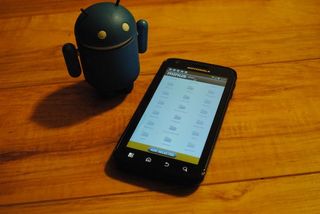 Minus has rolled out its latest release for Android users, bumping the app up to v3.0.17. If you're currently using Minus on your device for your file sharing needs you'll want to make sure you grab this update as it brings some much needed changes:
Basic searching for users/folders
Upload multiple files at once with new built-in picker
Upload faster and more stable than before
User profile added, with folder lists and avatars
Copy Link button returns, now with options!
Updated Image Editor to use new Aviary Feather 2.0
Invite and follow friends on Minus for Android
View all of your folders, and all files in a folder
Context Menu in Folder View
Clearer error messages
View captions and other file info
SSL connections added for more security
Many other stability and bug fixes
As a reminder, Minus will give you to 50Gb in storage for your hosting needs and files as large as 2GB can be uploaded to your account, although you'll likely want to use their desktop solutions if you're moving that much content. The updated release can be found past the break for you all.
Still trying to figure out these guys business model. 50 gig here and there starts to add up to real storage very quickly, and they still have the problem of dealing with take down notices. Their website snapshot capability just screams SUE ME? Where's the money? Why does this seem like half a story?

Yep. Where's the money? Saying that Minus is too good to be true is a massive understatement. Dig in and give us the scoop, AC. They paid $115,000 for the minus.com domain.
Android Central Newsletter
Get the best of Android Central in in your inbox, every day!
Thank you for signing up to Android Central. You will receive a verification email shortly.
There was a problem. Please refresh the page and try again.