With summer nearly here and schools closed for the next couple of months, trying to keep the kids occupied and out of trouble is even more difficult than usual. Thankfully, one of the best early Prime Day deals has a pretty excellent solution that could keep your child busy with age-appropriate content instead.
Amazon Kids+ is not nearly as popular as it should be, and Amazon is looking to remedy that with a special discount on the Kids+ Family Plan. Now through June 20, you can start an Amazon Kids+ subscription and score three months of access to its Family Plan for only $0.99 total. That saves you $29 off what the same subscription would cost you otherwise, though you'll have to subscribe before Prime Day begins if you want to snag this discount.
$29 Off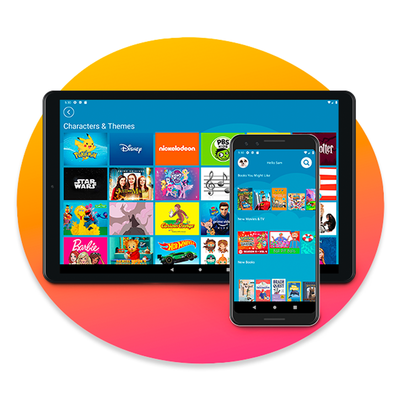 Amazon Kids+ Family Plan
One of the best deals to come to Amazon Kids+ is now available exclusively for Prime members! Your family can score three months of access for only $1 by signing up before Prime Day begins on June 21.
$0.99 $29.99 $29 off
You'll need to be a Prime member to snag today's offer, though with Prime Day right around the corner, now's a great time to start a free 30-day trial of Amazon Prime. You'll gain access to today's deal on Kids+ along with access to all the Prime-exclusive discounts we'll be seeing over the next few weeks.
Previously known as Freetime Unlimited, Kids+ isn't just a streaming service filled with movies and TV shows that are all age-appropriate and parent-approved; there are also educational apps and games, eBooks, music, and audiobooks for your child to enjoy, and your subscription gives them access to all of it. Kids+ has individual plans starting at just $2.99 per month, while its Family Plan starts at just $6.99 for Prime members. With a Family Plan, you'll be able to use Amazon Kids+ on up to four devices while an individual plan allows unlimited access for only one child.
The best part about Kids+ is that it's available as an app on a myriad of devices so your child can bring it along with them in the car or anywhere else. There are some excellent parental controls included in the app, and once downloaded, it acts as a launcher that your child can't close on their own. That means you could hand them your personal device, open the app, and not worry about them watching something too mature for their age on YouTube or visiting a website that's inappropriate. The Kids+ app is available on Amazon Fire tablets, including the Kids Edition tablets, as well as iOS and Android devices.
Be sure to sign up today and claim this offer before it disappears when Prime Day arrives on June 21.
We may earn a commission for purchases using our links. Learn more.