Truly wireless headphones offer a ton of convenience, and you don't have to spend an arm and a leg to get your hands on some for yourself. Rather than dropping triple digits, you could enter code DCQ8TAI6 during checkout at Amazon to nab these TaoTronics Truly Wireless Earbuds for just $29.99. That's $15 off the normal price and one of the best deals we've seen for the headphones, which have a total of 4.1 out of 5 stars. Shipping is free, too.
Ear's To You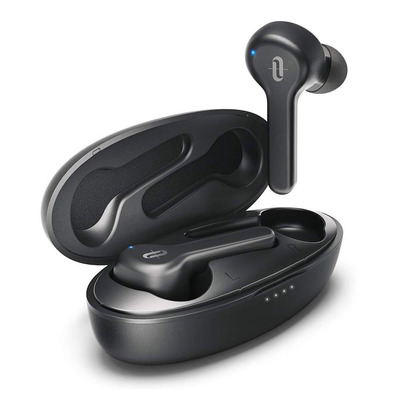 Enter the coupon code to get these headphones at $15 off. They have positive feedback, good sound, a five-hour battery life, and a convenient charging case. You'll get an assortment of eartips to keep you comfortable during long listening sessions.
$29.99 $44.99 $15 off
These handy headphones feature 6mm drivers that ensure your music sounds flawless. The battery lasts for up to five hours on a single charge, and the included charging case provides up to an additional 36 hours of battery life. That means if you work 40 hours per week, you could theoretically wear these headphones every moment you're at the office, Monday through Friday, and not have to top off the battery once.
Smart controls allow you to answer the phone, hang up calls, and control media playback with a few taps. Your purchase includes various sizes of eartips for the perfect fit, too. If you're stuck, here's how to choose the right headphones to best suit your needs. We also have a handy roundup of the best headphones under $200, and if noise canceling is an important feature, we can help there too.
We may earn a commission for purchases using our links. Learn more.