Mother's Day is only a few days away which means there's not much time left to find mom a gift for her special day. Flowers and her favorite candies are sweet in the moment, but Rosetta Stone's latest sale has a gift that will truly last a lifetime. Rosetta Stone's language software makes it easy for anyone to learn a new language — or several — all on their own or even with a live group session.
Now through Mother's Day, you can treat mom to a lifetime subscription to Rosetta Stone for only $179, a 10% discount off its regular cost of $199. Then again, Rosetta Stone also has annual subscriptions now on sale at over 45% off their usual cost. With a Rosetta Stone annual or lifetime membership, mom will have the power to learn any language offered at Rosetta Stone and can easily switch back and forth between courses.
Don't wait!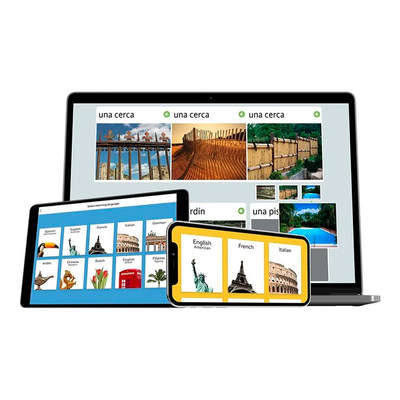 Rosetta Stone Mother's Day Sale
Various Rosetta Stone memberships are on sale through Mother's Day. Just pick a language (or the unlimited languages service), choose your subscription length, and you could save over 45% off the usual cost in the process.
Limited Time Only
Rosetta Stone also has a Lifetime Plus subscription for $299 which includes lifetime membership along with 12 months of Rosetta Stone Live for live group coaching sessions, live lessons, and more. Alternatively, the 3-month Rosetta Stone subscription is a great way to try out the service before paying for a full subscription; however, the 3-month subscription only allows you to learn a single language.
Having a Rosetta Stone membership is fantastic because mom will be able to learn practically anywhere she goes. Your subscription lets you access the service on a variety of devices, from your smartphone or tablet to your desktop computer. Progress is synced automatically too, so you won't have to worry about losing track of where you were when switching from one device to another. There's even an offline phrasebook which will definitely be useful when you have no cellular service or internet connection.
Be sure to sign up for your Rosetta Stone subscription soon as this deal is set to end just after Mother's Day.