Everybody needs a good power bank, and one of the best is down to an even better price. Head to Amazon and pick up the AUKEY USB-C 10000mAh Dual-Output Power Bank for $16.78 by applying coupon code D3HOQSQL during checkout. This is a match of the best deal we've seen for this product, which hasn't dropped this low since January.
Full Steam Ahead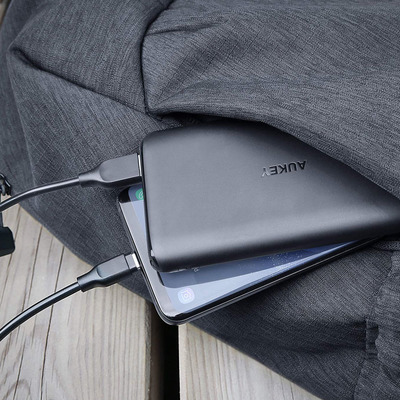 Aukey USB-C 10000mAh portable dual-output power bank
This portable battery is powerful, yet still small enough to slip in your pocket. Nab it now while it's down to a match of the best price we've seen.
$16.78 $22.99 $6 off
The power bank has a USB-A port, micro USB port, and a USB-C port. Both the micro USB and USB-C ports can be used to recharge the device, and the USB-C can also be used to power your devices. That gives you a lot of options for charging and a variety of ways to plug in. The power bank has a total power output of 15W, and the 10000mAh battery is large enough for all your mobile devices and tablets. The refined design is comfortable to hold with a minimal LED indicator to show the remaining battery level. You'll also get a two-year warranty from Aukey. Users give it 4.4 stars based on 68 reviews.
We may earn a commission for purchases using our links. Learn more.