Zoom's 'Company Directory' feature pooled thousands of personal email addresses, exposing user data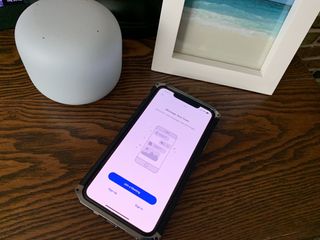 (Image credit: Bryan M. Wolfe/Android Central)
What you need to know
Zoom has a 'Company Directory' feature which pools users of the same domain name, making it easier to find colleagues if you work in the same company.
However, countless users are saying that their personal email addresses have been pooled with thousands of random people.
Personal data including full names, mail addresses, profile picture and statuses were all shared with strangers.
The dumpster fire that is Zoom's security and privacy practices continues to rage after it emerged that Zoom's 'Company Directory' feature pooled thousands of strangers together, exposing personal data.
According to a report from Motherboard
The report cites users who created Zoom accounts and were met with the information of some 995 other people they had never met or heard of, including their names, images and mail addresses.
The above screenshot provided to the initial report shows an instance of the 'Company Directory' feature, and how it pooled together hundreds of random users. The report notes that on Zoom's website, it explains the directory feature as follows:
However, as Vice has noted, Zoom seems to have forgotten about a few personal domains, notably several Dutch ISPs and their domains, xs4all.nl, dds.nl, and quicknet.nl. On Twitter, the found other instances of Dutch users reporting the issue.
https://twitter.com/JJVLebon/status/1242175850306580486
The revelation is another extremely unnerving blunder in Zoom's privacy and security practices, that have been exposed recently since the app's surge in popularity, driven by global social distancing measures.
In the last week alone it has emerged that Zoom's calls are not end-to-end encrypted despite several claims that they are, that Zoom was previously sending user data to Facebook even if they didn't have Facebook accounts, a flaw it has rectified and that Zoom uses a "very shady" pre-installation protocol for macOS, the same kind used by macOS malware to bypass macOS security.
It's important to note that as mentioned, this does not affect users with common email addresses such as Gmail, Yahoo or Hotmail accounts, however, Zoom appears to have missed enough personal email domains such that thousands of users have had their personal data shared with strangers.
Be an expert in 5 minutes
Get the latest news from Android Central, your trusted companion in the world of Android