Qualcomm's GameCommand hits Android Market Jan. 10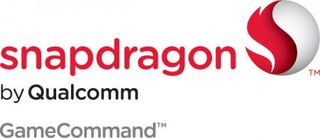 Qualcomm this morning announced that its Game Command will launch the Snapdragon GameCommand app in the Android Market on Jan. 10, the opening day of CES.
GameCommand is a portal for more than 100 featured games for Android smartphones and tablets, including Fight Game Heroes, Bunny Maze 3D, The Reem and Desert Winds.
We've got the full presser after the break.
Snapdragon GameCommand to Launch on Android Market at CES 2012
- UFC Fighter Alistair "The Reem" Overreem to be Onsite at Qualcomm's Booth Showcasing One of the Latest Games Optimized for Snapdragon Devices
SAN DIEGO, Jan. 5, 2012 /PRNewswire-FirstCall/ -- Qualcomm Incorporated (NASDAQ: QCOM) today announced that Qualcomm Innovation Center, Inc. (QuIC), a wholly owned subsidiary of Qualcomm Incorporated, is expected to launch the Snapdragon GameCommand™ application to the Android Market on January 10, 2012, the opening day of the Consumer Electronics Show (CES). At its heart, Snapdragon GameCommand will give mobile users a way to quickly discover, organize and access the latest Snapdragon optimized, featured and exclusive games. It will also provide feeds from top gaming news sites to help consumers stay up to date with the latest gaming news.
Snapdragon GameCommand will enable users to easily access and play many of the over 100 Snapdragon™ GamePack featured games on a wide range of mobile phones and tablets. The Snapdragon GamePack includes several titles exclusively available on Snapdragon devices running on Android for a limited time, including "Fight Game Heroes" from Khaeon Gamestudio. "Fight Game Heroes" features head-to-head battles with real MMA fighters, including multiple combat champion and UFC fighter Alistair "The Reem" Overeem. Visitors to CES will have the chance to meet the 6'-5", 265-pound Overeem in-person and watch as he takes on Qualcomm executives in live rounds of "Fight Game Heroes" at the Qualcomm Booth in the LVCC South Hall, Upper Level, Booth #30313.
Other exclusive games that are accessible to consumers with Snapdragon GameCommand include titles such as "Bunny Maze 3D" from Eyelead Software and "Desert Winds™" from Southend Interactive. In "Bunny Maze 3D", players help the adventurous Bunny get back his stolen carrots, in a cheerful journey through a magical world. In the "Desert Winds" mini-game players take on the persona of princess Amira as she battles gruesome creatures of the desert to save her people.
"With mobile gaming proliferating at a blistering pace, apps like Snapdragon GameCommand make it easy for consumers to discover and access the most advanced Snapdragon optimized games," says Dave Durnil, director of advanced gaming at Qualcomm. "With exclusive and highly-anticipated games like 'Fight Game Heroes' and 'The Reem' Snapdragon mobile gaming is really starting to heat up."
Snapdragon GameCommand is expected to be available in North America at launch and will be available in other markets at a later date.
Get the Android Central Newsletter
Instant access to breaking news, the hottest reviews, great deals and helpful tips.