LG Venice leaked for Boost Mobile, as ZTE Warp Sequent goes on sale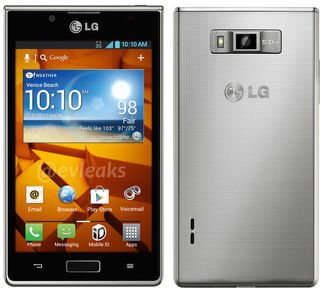 Those crazy tipsters at @evleaks are back once more, and today they bring word of a mid-range LG device heading to Boost Mobile. What we see here is supposedly the LG Venice, aka, a renamed LG Optimus L7. Otherwise -- as ever -- we get nothing but the name and an image. Given recent leaks from these guys though, we'd be surprised if this wasn't in stores in the not to distant future.
The L7 itself packs a respectable spec list for a mid-range smartphone. Part of LG's style series, it brings with it a 4.3 inch display and Ice Cream Sandwich overlayed with LG's Optimus UI.
In other Boost Mobile news today, the ZTE Warp Sequent is now available from the carrier. Costing just $199.99 off contract, the Warp Sequent looks a lot like the ZTE Grand X while packing different specs. Differences include the processor -- 1.4GHz processor, type not known, in place of the Grand X's Tegra 2 -- and just three capacitive buttons unlike its European counterpart. The same 4.3 inch display remains, as does the 5MP rear camera and stock Android 4.0.
Sources: @evleaks, Boost Mobile (opens in new tab)
man, i just refuse to buy an LG device. Surprised samsung hasn't tried to do anything to them cause they are SUCH a blatant ripoff of what samsung its ridiculous. Maybe apple will go after them next as it would be an easy kill. lol
Android Central Newsletter
Thank you for signing up to Android Central. You will receive a verification email shortly.
There was a problem. Please refresh the page and try again.