John Lewis starts selling mobile phones to take on Carphone Warehouse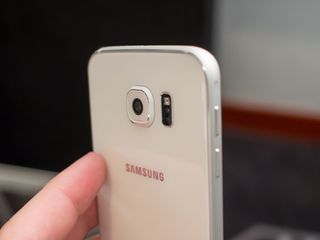 John Lewis will begin a pilot scheme at two trial stores, Oxford Street in London and Cheadle Manchester, rolling out the scheme to more stores if successful. The two stores will stock latest mobile devices and offer free insurance and two-year warranties on all handsets sold, including Apple iPhones, in a bid to stand out from the crowd.
As well as the free insurance and extended warranty, John Lewis will limit available tariffs on mobile devices to just two, further simplifying choice for consumers and streamlining the purchasing experience. Vodafone will partner up with John Lewis for the contracts, but to start things off 25 devices – not connected to any network – are available from the John Lewis website.
The retailer aims to have a range of mobile devices available in the two stores-within-a-store by mid-August, managed by staff from John Lewis and Vodafone. While tariffs will be limited to a low-data and high-data choice (unlimited SMS and calls with both), it's reported consumers will be able to pick up any Vodafone plan, should they choose to do so.
Source: John Lewis (opens in new tab), This is Money
I love the way they name shops in the UK. I saw this and was thinking, so is Jake Smith going to sell em too? competition is good though, we need more of this here in the US.

It's far from the norm. What's more there's an imperial shit ton of US stores which are named after their founder. Wubba lubba dub dub!

Sounds good. I'll definitely consider them if they're still around when it's my time. And they're using Voda which I like! Posted via the Android Central App

Who's going to compete with Carphone Warehouse next? VHS Depot?

Is it really competition for Carphone? It's just another Vodafone in cities where there will be plenty of other Vodafones. I can't see JL being cheaper than an actual Vodafone stores when you break down what they will be offering. I'm sure their target audience will like the simplicity of 2 tariffs. And free insurance has to be applauded. But to be true competition, they need to have all the operators on board. Not just one. Posted via the Android Central App

I agree. John Lewis Partnership in phones, yeaayyy. Only with Vodafone - Uh Ohh! Posted via the Android Central App

It's more a concession within the store...
They name stores in the UK like this one after its founder Peter Lewis who gave the store to be co-operative to his son and it's Partners Posted via the Android Central App

I wouldn't buy from John Lewis...carphone warehouse has been good to me for years plus my cuzn is the regional manager for the company.
Discounts are amazing. Posted via the Android Central App
Android Central Newsletter
Get the best of Android Central in in your inbox, every day!
Thank you for signing up to Android Central. You will receive a verification email shortly.
There was a problem. Please refresh the page and try again.