We all have a bunch of devices to power up these days and many of our devices are beginning to adopt wireless charging as a fast and convenient way to get juiced up. Because of this, it makes total sense to have charging pads and stands dotted around your home for you to rest your wireless charging devices upon. Anker's got you covered with that today with this deal at Amazon offering its wireless charging bundle for just $21.99 with code AKBD2524. This bundle includes a PowerWave charging pad and stand actually sells for $33 most of the time, but it's down to just $28 right now and the code knocks off another five bucks. That brings it down to one of the best prices we've ever seen.
Get both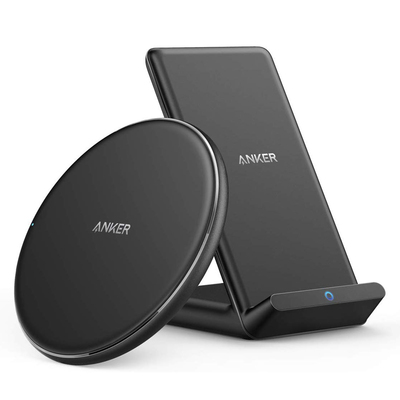 Both devices work with iPhone and Android phones. You'll get 5W and 10W respectively. Get wireless charging in multiple rooms with built-in safeguards for overheating, overcharging, short-circuiting, etc. Use the below code to save.
$21.99 $27.99 $6 off
Keep the angled stand on your nightstand so you can binge some cartoons before bed while the phone charges. Keep the pad on your desk so you won't be distracted by all the notifications while your phone gets recharged. Or keep them both together so you and your partner can charge together. Partners who charge together, communicate more. Because their phones work.
Both devices work with Android and iOS mobile devices. As long as it has Qi-certified wireless charging, you'll get something out of Anker's bundle. Apple iPhone models get 5W and supported Android phones get up to 10W high-speed charging assuming you're using a wall adapter that's powerful enough.
Both chargers have built-in safeguards. The safety features include protection from overvoltage, temperature control, foreign object detection, and more.
You will want to get a solid wall adapter since this bundle doesn't come with one. You'll really need one for each device so grab two if it's necessary. The Anker 18W USB wall charger will ensure your wireless pad or stand is giving you the fastest charge possible.
The bundle includes two Micro-USB cables and an 18-month warranty from Anker.
We may earn a commission for purchases using our links. Learn more.