Google Glass demos are coming to US cities, starting in Durham, NC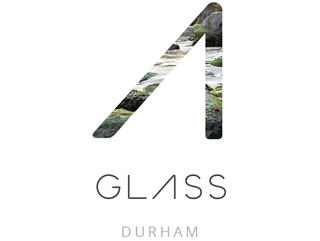 Future schedule of cities not known at this point
The group of people who have had the opportunity to use Google Glass is a pretty exclusive club, but that group is about to get bigger with a new demo tour for the headset. Google announced on its official Glass Google+ page today that it will be running a demonstration event for Google Glass in Durham, North Carolina on October 5th. The idea of the event is to let the general public come try on Glass, talk to the Glass team and ask those burning questions about the technology.
If you don't live near Durham there's no need to worry — Google is going to pack up this show and take it on the road to other US cities as well. Google hasn't announced a schedule or even what the second city on the tour will be, but has said it will announce on Google+ when it happens.
If you are near the Durham area, you can RSVP for the event now to guarantee you get a chance to try everything out and partake in some "local snacks and beverages."
Source: +Google Glass; Glass Durham
Andrew was an Executive Editor, U.S. at Android Central between 2012 and 2020.
cant wait for an L.A. event. unless they go to frisco :|

Time to hit I-40 for this event. About an hour from Greensboro.

What's up bro?I spoke with you on Droidforums.I live right here in the boro.I lived in Durham for about 10yrs,I attended the old hillside high. Sent from my HTC One rockin Jelly Bean 4.1.2

High Point is just down the road too. I'm gonna have to go check it out. What DATE for this event?

Yea this is a must attend event.. im from high point but live in greensboro.. just did my RSVP.. lets hit the highway and check it out!!!

Wow who knew there were so many of us on Android Central in the Triad area! I live in Greensboro too and am considering heading to Durham to check this out. I hope to see you guys there!

See ya there indeed! i gotta make some instragram posts once im there!

I feel indifferent about GLASS for some reason. Posted from the surface of the Moon; yes we did go there.

Too bad I don't live there anymore. I did send some buddies the link.

OOOHHHHHH! Posted from the old Google Nexus 7 via Android Central App

Sorry not buying this gimmick Posted via Android Central App

Exactly Posted from the surface of the Moon; yes we did go there.

Lol, I guess you also think Google Now is a gimmick? xD

Some people are so old-fashioned, they're techno-phobes, for no reason at all. I, for one, can't wait, to see what Google Glass has to offer. I'm hoping the price comes down a little, though, prior to any consumer release. Posted via Android Central App

At the moment Google now is a weather app. *rarely* it'll offer to give directions. So yes, gimmick. All these things have potential.. In 5 years perhaps we'll all be walking around with Google glass organising our lives. Now? I'm not seeing it.. The tech isn't there yet. Posted via Android Central App

Then, you're doing it wrong. Google Now is hardly a gimmick. Posted via Android Central App

I really want to like Google Now but the I find myself rarely using it. There isn't much that it offers in every day use. I thought when it was first released that it would be awesome but now I find myself never really opening it unless I want to speak an address for voice activating directions.

Going , just did my RSVP, just live 25 minutes minutes from there. Great going to a Google event.

Have fun, for both of us!! Posted via Android Central App

I think I'll bust a move up the highway and drop in on Google and Central University and run by McDougal. Sent from my HTC One rockin Jelly Bean 4.1.2

I live and work in Durham! Just sent my RSVP! Thanks for the heads up AC. Posted via Android Central App

I do as well and I plan to be there. Go Durham, NC. Thanks for the heads up everyone!

I am totally there. I live in Raleigh-Durham area.

oh boy oh boy. I would love it if it were in cary crossroads instead (less travel time, but durham works as well

What are the chances of Pensacola? Maybe New Orleans at VooDoo festival? Posted via Android Central App and my Nexus 4 or 7

I RSVP'd but not exactly sure why? Will they only allow people who rsvp to actually get in and try Google Glass? Anyone receive any email confirmation?

i think it just guarantees that u get to test the items out

As a Durham resident this is pretty cool. But I wonder why they chose Durham? Posted via Android Central App

I dont know how excited i am to try on a pair of glasses that hundreds of other people have worn on their greasy faces.

I'd be stoked, considering I'm in NC and the wife as an itch to do a little traveling, but Google Glass, as interested as I am in it, is useless for me as long as it is "right-eyed".

I suspect this is why they chose Durm: http://bit.ly/18urceM Might be a clue as to what other cities will be involved in the demos as well.

I RSVP'd for this. IT will be a BUSY day for me, but I can't wait to go see this!
I'll have to report back to my fellow "Techfools".

Sounds like my pickup experience in San Francisco... glass team (check), local food (check), local drink (check). Still indifferent about Glass. I'm lost as to what to do with it actually... as it seems to function as an extension of my phone, and my use case I submitted for the contest was *way* different and not possible to implement with the current API. I've just been sitting and waiting...

Can't wait. The RTP tech community is buzzing about Google's recent announcement of involvement with the American Underground project. Just RSVP'd. See you there.
Android Central Newsletter
Get the best of Android Central in in your inbox, every day!
Thank you for signing up to Android Central. You will receive a verification email shortly.
There was a problem. Please refresh the page and try again.