Gadgets of the week: JayBird X2 earbuds, Coolest cooler and more!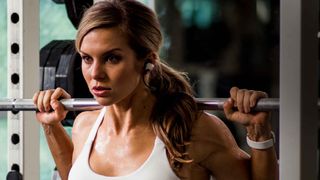 Every weekend, we pore over the latest connected home, wireless audio, and mobile accessory releases and show off the best of the best. This go-around, JayBird launched the latest version of their sporty Bluetooth headphones this week, and the greatest cooler known to man has an ungodly pricetag. Dig in to read more of our favorite gadgets to hit shelves this week.
READ MORE: the best Android gadgets of the week!
JayBird X2
JayBird has a great reputation for super-light wireless headphones, and their latest set bumps things up a notch in terms of comfort, sound quality, and style. The JayBird X2 has a wide range of new color options are available, too. You'll still get 8 hours of playback, and be able to subject the buds to sweat without any problem whatsoever. Pick these up if you're having trouble enjoying your tunes while at the gym.
iHome iSP5 Smartplug
For those looking to beef up their home automation, iHome released a new wall plug called the iSP5 that plays nice with Android and Apple HomeKit. Using the app, you can remotely turn on or off any connected appliance, set schedules for them to flip later, and organize scenes that activate multiple Smartplugs at once. You won't have to get a separate router for this to work, just connect it to your existing Wi-Fi router. Though other systems like Belkin WeMo are out there, iHome's family of products promises to grow in the future.
YONO Fertility Friend
One particularly interesting Kickstarter project went live this week that aims to ease along the baby-making process. A big part of figuring out times of maximum fertility is determining basal temperature, that is, the lowest temperature a woman's body reaches. This nifty earplug called YONO reads that temperature during sleep, pairs it with a mobile app, which then offers suggestions for when to take a crack at conceiving. Though very niche, this is an interesting take on helping couples overcome important challenges. YONO Fertility Friend earbuds are expected to start shipping in November.
Coolest Cooler
For those that need to go absolutely overboard at their beach outings, barbecues, and tailgating, this cooler is the way to go. The Coolest doesn't just keep your beers chilly. There's also a blender for mixed drinks. There's a built-in Bluetooth speaker. There's a USB port to charge your phone or other gadgets. There's a bottle opener. It's also crazy expensive, but it will be the end-all-be-all cooler of your every summer from here on out. Take a deep breath and get one of these if your summers are full of cold drinks outside.
Spigen Wallet case for Note 5
If you're sold on the Samsung Galaxy Note 5, you'll probably want to get it covered. Spigen has made some great cases in the past, and they had one available for the Note 5 right after the announcement. The simple and stylish wallet case lets you carry around three cards and some cash inside the front cover while the magnetic clip keeps everything cozy when closed. When the case is open, it can prop up your Note 5 as a stand. Check out our hands-on with Spigen's S6 wallet case for an idea of what to expect. If you're hauling around a big phone anyway, you might as well double up on storage.
Your favorite new Android gadgets?
That's the best of the new stuff that we've been able to see. Notice any other exciting releases for your phone or tablet? Let us know below!
Get the Android Central Newsletter
Instant access to breaking news, the hottest reviews, great deals and helpful tips.
Simon has been covering mobile since before the first iPhone came out. After producing news articles, podcasts, review videos, and everything in between, he's now helping industry partners get the word about their latest products. Get in touch with him at simon@futurenet.com.