Black Friday has finally arrived, and with it comes a few of the best deals ever to reach select LG smartphones. For one day only, Amazon has the unlocked LG Stylo 5 and LG G8 ThinQ smartphones on sale for $159.99 and $399.99 respectively.
Destiny's Calling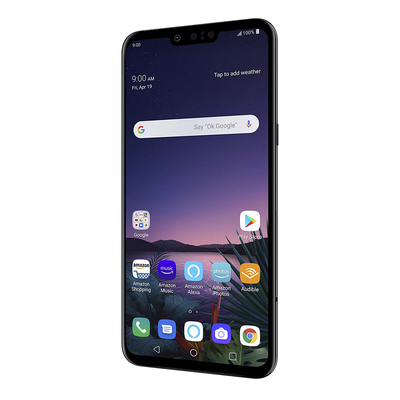 Choose between the LG Stylo 5 or the LG G8 ThinQ smartphone for up to 50% off during this Black Friday sale at Amazon. That's easily the best deal we've seen reach either model.
Starting at $160
The best pick in today's sale is LG's G8 ThinQ smartphone on sale for $399.99. It's packed with 128GB storage, a Snapdragon 855 Octa-Core processor, 6GB of RAM, and runs Android 9.0 Pie with the ability to upgrade as future software becomes available. It's also equipped with dual rear 16MP+12MP cameras, one of which is "ultra-wide", as well as a front-facing 8MP camera and a 6.1-inch QHD+OLED display. To learn more about the LG G8 ThinQ and its capabilities, be sure to read over our full review of the device from a couple of months ago.
The LG Stylo 5 is a more affordable option on sale for only $159.99 right now. If you're in the market for the latest, greatest, bleeding edge Android phone, this isn't what you're looking for. However, the LG Stylo 5 is a perfectly reasonable option that gets you plenty of features for the price you'll pay. It'd be great for anyone that doesn't need their phone to take incredible photos or be the fastest on the block. Teens, grandparents, and the tech-minimalists would all get by just fine with the Stylo 5.
The Stylo 5 device has a 6.2-inch FullVision 2160x1080 display with 389ppi. It also features 3GB of onboard RAM, and you have the option to add up to 2TB more of storage by taking advantage of its microSD card slot. There's a 13MP rear camera and a 5MP wide-angle selfie camera, as well as a 1.8GHz Octa-Core Snapdragon processor.
Shipping is free, but you could receive your order even faster with an Amazon Prime membership. Sign up today for a free 30-day trial to score free two-day shipping, exclusive members-only discounts, and more.
We may earn a commission for purchases using our links. Learn more.