Google's Nexus Player streaming media device adds Android TV functionality to any TV via HDMI, and now you can score one on sale at Woot for only $26.99. This device originally debuted at $99.99 but has since been discontinued and doesn't receive software updates anymore. In any case, this is one of its lowest prices ever, and it's still capable of downloading tons of Android apps and accessing streaming services like Netflix, Hulu, and Prime Video.
Shipping at Woot is free when you log in with an Amazon Prime account. If you're not a Prime member, you can start a free 30-day trial to skip Woot's $6 shipping fee that you'd be charged otherwise.
All You Can Stream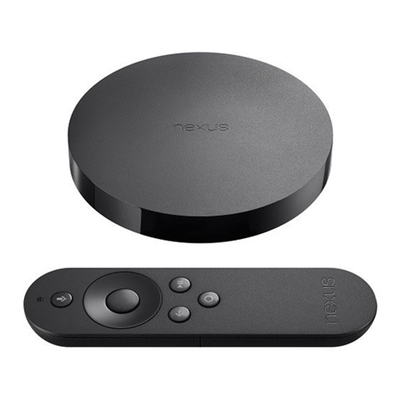 Add Android TV functionality to any TV with an HDMI port for less than $30 with the Nexus Player. It includes access to the Google Play Store and comes with a voice-activated remote so you can start binging faster than ever before.
$26.99 $59.99 $33 off
With the Nexus Player, all of your streaming services and apps are just a click or two away. From movies and TV shows to apps, games, and music, the options are endless. It's running a 1.8GHz Intel Atom CPU with a PowerVR GPU, along with 1GB of RAM and 8GB of storage. It connects to your home network over Wi-Fi, while the remote connects via Bluetooth. You can even pair a Bluetooth controller with it to take your mobile gaming to a new level, and luckily, we have a guide to help you find the best game controllers for Android in 2019.
The Nexus Player also lets you cast entertainment from your laptop, Android and iOS mobile devices so you can see them on your TV screen. Another cool feature can be found on its remote, which has a button that when pressed will let you search and access content using just your voice. Say "Stranger Things" to get to the latest season on Netflix or "Candy Crush" when it's time to play a round.
We may earn a commission for purchases using our links. Learn more.