If you're planning a European vacation any time soon, you'll want to make sure you can power up your devices while you're across the pond. Instead of shelling out on adapters, why not pick up iClever's discounted BoostCube II+ dual-USB wall charger? It falls to only $8.99 — its lowest price ever — when you enter code XUANIC22 at checkout, shaving $4 off its usual price.
Vacay time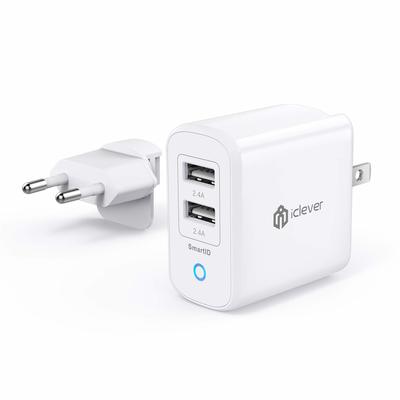 When at home you can use it as normal to power up two devices simultaneously, then simply clip on the EU adapter when abroad.
$8.99 $12.99 $4 off
Not only does it function as a regular wall charger at home in the U.S., but the included EU plug can be attached in mere moments allowing you to juice your devices in whatever European country you're heading to. The well-reviewed charger has two USB ports with a total power output of 24W so you can easily power up a pair of phones or whatever other devices you're taking with you. SmartID technology recognize your connected device and optimizes charging efficiency to get the maximum possible speed, up to 2.4A.
Even if you don't plan on heading to Europe any time soon, it makes sense to buy the Europe-compatible version with this discount compared to the regular, U.S.-only model at $12.
We may earn a commission for purchases using our links. Learn more.