The summer months might have you staying outdoors a little bit longer, and the last thing you'll want is to deal with your devices going dead while you're out and about. Luckily, you can bring along a portable charger like Ainope's 20000mAh Portable Power Bank to make sure you can power up anywhere, and thanks to a 55% discount at Amazon, you can pick one up for just $17.10 right now in white or black. That's more than $20 off their current price, though they regularly sell for $35.
Power Up Anywhere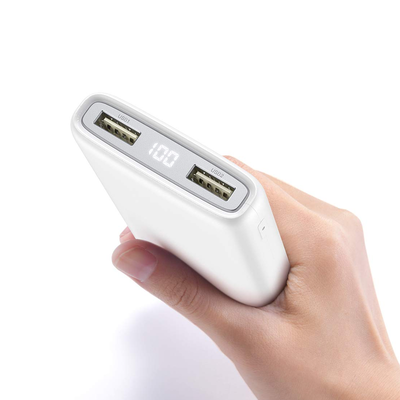 Keep all your devices charged up with help from these portable power banks which are available in your choice of black or white.
$17.10 $34.99 $18 off
This high-capacity portable power bank is packed with a 20000mAh capacity which Ainope states can charge the iPhone 8 to 100% more than six times before needing to be recharged itself. It's even equipped with an LCD display that shows you how much power is left, allowing you to ration out what's remaining. Ainope includes a one-year money-back guarantee with today's purchase, as well as a micro USB charging cable.
We may earn a commission for purchases using our links. Learn more.