Ouya developers create 166 game prototypes at 'game jam' event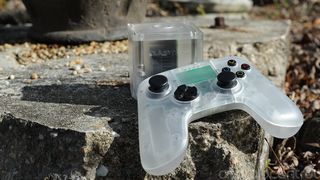 Ouya got its developer consoles out to eager Kickstarter backers on time, and now these devs are putting themselves to work creating game prototypes for the console. In a partnership with Kill Screen, the folks at Ouya hosted a "game jam" to get developers interested in making new games for the platform. The jam produced 166 different game prototypes in just 10 days -- quite a feat for any platform -- and the games will go on to be judged and awarded prizes. The Ouya team says that its software kit for developing games has already been downloaded 22,000 times by developers.
Those are some pretty impressive numbers, and the console hasn't even been released to the general public yet. We hope these early game prototypes are a sign of good things to come for Ouya once consoles are in the hands of regular consumers. You can see a full list of the games created during the game jam at the second source link below.
Source: Ouya (Kickstarter); Kill Screen Daily
Andrew was an Executive Editor, U.S. at Android Central between 2012 and 2020.
I know it is wishful thinking, but I'd sure like the option of just buying one of their touchpad equiped gamepads and installing an OUYA game catalog interface-type app on my phone or tablet. -Suntan

Can't wait to get mine in April!

Can't wait til my backer version comes in Feb/March!

This was our entry to the jam, Neon Shadow an old school multiplayer FPS: http://www.killscreendaily.com/create/video.php?submissionID=31 You can even go play it in your browser here: http://netgame.dinojoustgame.com/NeonShadow.html
Android Central Newsletter
Get the best of Android Central in in your inbox, every day!
Thank you for signing up to Android Central. You will receive a verification email shortly.
There was a problem. Please refresh the page and try again.