Lenovo's suite of DOit apps for phones and tablets debut at MWC 2014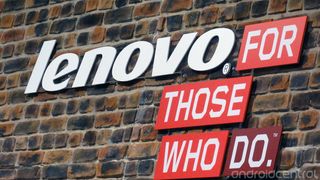 Set of apps designed to simplify data management, security and device use
Alongside the announcement of its newest Android tablet, the Yoga Tablet 10 HD+, Lenovo is also debuting its latest suite of DOit apps for phones and tablets. These five apps — SHAREit, SECUREit, SYNCit, SNAPit and SEEit — aim to simplify the way you handle data and processes on your devices.
SHAREit is an all-in-one sharing app that makes it easy to move pictures, video, music, documents and more to other devices nearby wirelessly and without and internet connection. The app shares seamlessly between Lenovo devices, iOS devices and even Windows computers.
SECUREit is focused on security, naturally, that protects your device and data from threats with a single touch — protect from viruses, unwarranted access to data and spam text messages. In addition, the app offers anti-theft protection that locks the device when someone tries to change the SIM card, making a phone unusable without entering a password first.
SYNCit is a continuous backup solution that keeps your contacts, SMS messages and calls in the cloud, which can all be restored back to any Andriod device. No more third-party solutions, you can completely back up the most important data with Lenovo's solution.
SNAPit, a camera app, and SEEit, a gallery app, work in conjunction to manage your digital photos and video. On the camera side, you'll find a multitude of camera modes — panorama, burst and more — for every situation. For the gallery, SEEit offers photo viewing with post-photo facial recognition for categorizing photos, as well as one-touch filters and effects.
SHAREit, SYNCit and SECUREit will come pre-loaded on all new Lenovo Android phones as well as certain tablets, but will also be available in the Google Play Store for free. SNAPit and SEEit will be exclusive to Lenovo devices, and will come pre-loaded on select new phones and tablets.
Lenovo Premieres New Suite of Premium Apps for Smartphones and Tablets
Share, Secure, Sync, Snap and See with Lenovo's New DOit Series of Apps
BARCELONA – February 23, 2014: PC+ leader Lenovo (HKSE: 992) (ADR: LNVGY) today at the 2014 Mobile World Congress announced a new suite of DOit apps designed to help people simplify their digital lives, allowing them to easily share, sync, protect and manage precious information on their smartphones and tablets. Comprised of five essential apps that address the key concerns of mobile users, the DOit app series includes:


SHAREit

–

shares information instantly between multiple devices without network charges



SECUREit

–

speeds up devices and secures them from viruses and malware



SYNCit

–

backs up and restores contacts, SMS messages and call logs



SNAPit Camera

–

provides a powerful camera app with multiple shooting modes



SEEit Gallery

–

allows one-touch creative editing and efficient photo management

Instantly Share Memories and More with SHAREit

SHAREit is the only mobile file transfer app users need:

SHAREit

lets people instantly

share

1

pictures, videos, music files, documents, contacts and even apps on their device with other devices or groups of devices. This useful app eliminates the need for messy and time-consuming cables because it transfers information wirelessly between devices.

What's more, s

haring files occurs even without Bluetooth, a phone network or active Wi-Fi network nearby. Users simply connect directly using their

device's WiFi

radio, which avoids any network charges. SHAREit not only works across Lenovo smartphones and tablets, but also with iOS devices and even Windows

PCs

1

.

Users can instantly share a party video, music album or photo library with up to five friends at once. And it can share huge files or videos in seconds at up to 40x faster than Bluetooth. Devices with SHAREit installed can automatically find each other when in range, and users can even share the app itself wirelessly to start rapid sharing immediately.

Optimize and Protect Mobile Data with SECUREit

As more people carry confidential information on their tablets and smartphones, securing that data has never been more important. Lenovo SECUREit contains a variety of data-protection tools to prevent threats and to keep devices running at optimum performance levels.

SECUREit protects against viruses, spam and malware that scans for threats with a single touch. In case of loss or theft, anti-theft protection locks down the device in case someone tries to change the SIM card, which makes the device unusable without a password. SECUREit also contains a privacy guard to protect

against unwarranted access to users' private information. Additionally, it blocks spam text messages and

calls, tracks data usage and can even encrypt private calls and contacts.

SECUREit not only protects a user's device, but also makes it

run faster. By closing redundant background apps and wiping the cache clean, it clears

the device's memory to focus on important tasks.

SYNCit A Continuous Personal Backup Assistant

With ever-growing lists of contacts, setting up a new device can be a challenge. SYNCit offers instant backup of contacts, SMS message and call logs in the cloud, which can be restored to any Android smartphone or tablet in seconds with a single touch.

SYN

Cit

serves as a user's personal backup

assistant.

Camera Apps Make Taking and Managing Photos a Snap

Created especially with smartphones in mind, the SNAPit Camera and SEEit Gallery apps fuse user- centric hardware and software for an intuitive photo experience. SNAPit Camera gives users unprecedented flexibility for shooting in specific modes (such as panorama or burst mode) for wide-angle shots, low-light situations and more. It also offers special filters and effects. Users can then edit photos right inside the app: They can remove unwanted objects and even create fun, animated GIF files.

SEEit Gallery complements SNAPit Camera with its unique gallery interface for impressive photo viewing. The app uses facial recognition to automatically categorize photos into folders. Additionally, it includes several one-touch filters and effects, including skin tone enhancements.

Quote

"We'

ve created a premium mobile experience by marrying our elegant and powerful smartphones and tablets with an unparalleled software app experience that makes our devices incredibly simple to use and compatible with virtually any other device a user wants to

share and sync with," said Liu Jun,

executive vice president, Mobile Business Group, Lenovo.

"The DOit series of apps zeros in on the ways people use their devices, making their experience safer, more efficient and just overall better."

Availability

2

SHAREit comes preloaded on all new Lenovo Android tablets and smartphones and is also available for download on the Google Play store free of charge. It will also be available for download on the Apple App Store for iPhone/iPad, as well as for

Windows PCs

starting in February.

SYNCit and SECUREit come preloaded on all new Lenovo Android smartphones and selected tablets. They are also available for free on Google Play. SYNCit is available for all brands of smartphones and tablets. SECUREit is available for Lenovo smartphones and selected tablets, as well as for smartphones on non-Lenovo devices.

SNAPit Camera and SEEit Gallery are only available preloaded on selected Lenovo tablets and smartphones.

For the latest Lenovo news, subscribe to

Lenovo RSS feeds

or follow Lenovo on

Twitter

and

Facebook

. The press kit is available at:

http://news.lenovo.com/MWC2014

.
Get the Android Central Newsletter
Instant access to breaking news, the hottest reviews, great deals and helpful tips.
Andrew was an Executive Editor, U.S. at Android Central between 2012 and 2020.