Everything you need to know about Fitbit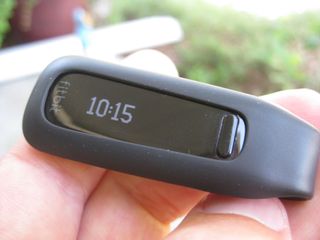 Using technology to try and improve your fitness is becoming more and more common these days. There are a variety of devices available, however one of the lower cost and simpler to use options is a fitness tracker. These trackers are coming from a variety of well known companies such as Jawbone, Nike, Garmin and even Samsung. They are also coming from some newer companies such as Misfit Wearables.
But while wearables, and fitness trackers in particular, may be somewhat of a new trend -- there is one company that seems to have a slight edge in terms of name recognition. That company is Fitbit, and despite this all being a new trend, they have already been around for more than a few years.
MobileFit month is well underway here at Mobile Nations and as part of this months coverage, we've already covered such topics as why you should buy a fitness tracker, and some of the problems surrounding fitness trackers. Up now is a bit of a deeper look at Fitbit and the variety of items that are connected to the name both by hardware and software. Yes, this all goes beyond simply wearing a step counter.
History
Fitbit, has been in the business for many years. The company was founded out of San Francisco, California in October 2007. The original tracker was dubbed simply the Fitbit, and now goes by the name of Fitbit Classic. This model spent a few years on the market and was a bit limited in terms of features. Well, limited at least in comparison to what we are seeing on the current generation of Fitbit branded trackers.
The Fitbit Classic kept track of steps and distance as well as calories burned and activity intensity. Similar to the more modern Fitbit models, the Classic tracker also monitored your sleep. The Fitbit Classic was followed up by the Fitbit Ultra in October 2011. The Ultra brought some new goodies such as the altimeter to track elevation gain, your stairs, and a stopwatch that could be used to time activities. There were also some other options that arrived with the Ultra such as a digital clock and the "Chatter" messages.
Along with the Fitbit Classic and Ultra, the company went on to introduce several other models since 2011. Those included the One, Zip, Flex and Force. The One and Zip models came in a clip style and were the first to sync wirelessly using Bluetooth 4.0 and were introduced in September 2012. The Flex arrived later in May 2013 for those looking to get something wrist-worn. And to round out the release cycle, the Force was introduced in October 2013. Due to frequent complaints, the Force was recalled in March 2014.
The Classic and Ultra models are no longer available for sale, but with the exception of the now-recalled Force, the One, Zip and Flex are all currently available.
Hardware
As mentioned, Fitbit has several models currently available. Those are the One, Zip and Flex, and that ultimately means those considering a purchase have an option to get a wrist worn or belt clip model. These three lines also allow for some flexibility in pricing. At present the One, Zip and Flex are selling for $60, $100 and $100 respectively.
These three available Fitbit models all track the basics such as steps, distance and calories burned. The One and Zip have a display that shows your current stats and the Flex (the wrist worn model) has five white LED lights that show status. On the Flex, the lights will light up based on your current progress (towards your daily step count goal). Assuming a daily goal of 5,000 steps, the Flex would show 1 light per 1,000 steps. Or looking at this another way, each light indicates 20% of your daily goal.
While the basics are included across the board, there is some difference between the $60 Zip and the $100 One -- despite those both being belt clip models. The One includes an altimeter, which keeps track of the amount of stairs you climb (which is displayed by flights of stairs). Another key difference between the Zip and the One is the sleep tracking. The Zip doesn't, and the One does offer sleep tracking. Bottom line here, if you are looking for something to wear on your belt you can spend $60 or $100 depending on whether you want the stair and sleep data.
The other aspect to consider when choosing between the Zip and the One comes in with the battery. The Zip has a 3V coin battery, which is easily replaceable and should last 4-6 months. Key here, you will not have to worry about regular charging. The One has a rechargeable (non user-replaceable) battery and is touted as being able to run 5-7 days between charges. Based on personal experience, the One is able to extend beyond those seven days.
Otherwise, the Zip and the One aren't waterproof, however they can handle some sweat and rain. They can also both sync wirelessly to a PC or Mac and to a mobile device (with apps for iOS and Android). The devices sync with a computer using a small Bluetooth dongle, and with mobile devices over a Bluetooth connection. The good part about the syncing -- these can both go quite some time before you have to worry about running out of room. According to Fitbit, the Zip and the One can each track up to seven days of detailed, minute-by-minute data, and for the preceding 23 days the data is summarized daily.
A summary highlight for the wrist worn Flex shows a battery life of up to 5 days, the ability to sync with a PC, Mac or mobile device using Bluetooth 4.0, and enough memory to store detailed data for 7 days and summarized data for 30 days. The Flex is water-resistant and tracks your steps, distance, calories and sleep quality.
The Flex also offers the widest variety of color options. The Fitbit Flex is available in 10 different colors, and because the Flex is actually a smaller piece that slips into the wrist band -- you can change colors without buying a completely new device. For reference, the Zip has five color, and the One has two color options.
Software
Regardless of whether you sync your Fitbit tracker using a computer or mobile device -- everything is tied to your Fitbit account which means you'll be able to view your stats on the web or using the mobile app. Ultimately both the web and mobile apps provide much of the same information and this will likely come down to personal preference. As a regular Fitbit user, I tend to sync using a mobile device, and view my data on the web. But again, that is personal preference.
On the web you login and are taken to your dashboard. The dashboard takes you to the current day by default, with options to scroll back though previous days history. The dashboard offers the basics such as the day, date and how long it has been since your last sync. Overall though, the web setup is based on a tile system. That means you can drag and drop the individual tiles so you can see the items that are most important to you.
Tiles on the Fitbit website include everything from Friends to Steps, Distance, Floors, Calories and Active Minutes. You also have a tile for badges, sleep and more. You can also remove tiles for items you aren't actively using. Each of the tiles offer the basic details at a glance, with an option to click for more. The basic details include the current days progress and the click offers access to things like weekly totals and daily averages as well as graphs to show if you are on track to meet your goals and a history of the past month.
The Fitbit mobile app offers a similar data set. You are shown your dashboard by default, which has quick access to see your current daily progress. You can swipe to the right (from the left) to scroll back through previous days history, and also re-order the layout by tapping and holding any of the items listed in the dashboard. Similar to the web interface, tapping any of the daily items in the Dashboard (on mobile) brings more detail. The mobile app also shows where you stand in regards to your friends, allows you to manage friend requests, add friends, and adjust settings such as sync, time and alarms.
Again, which option (between web and mobile) you use will likely come to personal preference and we would expect many users to take advantage of both the web and mobile interfaces.
The Fitbit web and mobile interfaces both also allow you to keep track of water intake, and manage your food intake.
As we see with many other services these days -- Fitbit has a social side. This includes having Fitbit friends, and also connecting a Facebook account to connect with some of your existing friends. You'll be able to compete against friends on a day-to-day basis, and there are also the group challenges, such as the #MobileFit challenge which (at present) has 855 members and will be running through June.
All of what has been mentioned for the Fitbit web and mobile setups is available for free (provided you are using a Fitbit tracker). There is also an option to go premium. This is a $50 per year subscription and brings some additional features. Speaking generally, Fitbit Premium offers more in-depth data analysis. And just in case you aren't sure whether the premium option would be good for you -- Fitbit does offer a 7-day free trial.
Connected Hardware
Along with the activity trackers, Fitbit also has the Aria, which is a WiFi connected scale. Fitbit refers to the Aria as being a WiFi Smart Scale. Features here are rather simple -- the scale keeps track of your weight, body fat percentage and BMI. You can get the same functionality with a more traditional (non-WiFi connected) bathroom scale, however the real perk of the Aria is the automatic uploading. The Aria automatically uploads the data to your Fitbit account.
Other feature highlights for the Fitbit Aria scale include being able to handle up to 8 user profiles. When using multiple profiles, the Aria scale will automatically recognize the person based on their weight, and all of the information is private by default -- meaning one person shouldn't have to worry about another seeing their weight. The Aria is currently selling for $130.
While we've only talked about Fitbit branded products up until this point, there is another option when it comes to the scale. The Withings Scale also syncs data with Fitbit. The Withings Scale has a similar feature set and is priced a bit less -- at $100. Features for the Withings Scale include monitoring of weight, body fat percentage and BMI for up to 8 users.
Of course, the Fitbit software (web and mobile) will also allow you to manually enter weight and body fat percentage details. Basically, that is to say you could use a much less expensive home scale and just key in the data manually. Sure, that adds an extra step, but sometimes things have to be done on a budget.
Connected Software
You have the Fitbit activity trackers, and the options to monitor your weight with the Fitbit Aria or Withings Scale. But there is a bit more involved here -- the third party software. Your Fitbit data can be pulled into numerous other apps. And nicely, some of those apps are fitness related, and some are a bit more general.
On the fitness side you have apps such as Runkeeper and Endomondo, MayMyRun, MyFitnessPal and others. On the non-fitness side you have integration with everything from about.me to Walgreens. The Walgreens aspect is fairly interesting, and could help encourage some users to get in more steps. This is tied in with the Balance Rewards and means Fitbit users can sync to earn points. You get 20 points per mile, and 20 points per daily weigh-in.
Along with the partner services that allow you to share and connect data -- there is another that was released much more recently. This other is IFTTT. This is a service called If This, Then That. Basically, IFTTT allows you to make things happen by using triggers -- if something happens, then something is done. IFTTT uses what they call Recipes and they also have various Channels, including the Fitbit channel.
IFTTT users who activate the Fitbit channel can create recipes of their own using the if this, then that concept, or simply choose one of the many that have already been setup. Options here deal with getting alerts for current activity levels, getting weekly activity summaries, sleep summaries and more. A favorite amongst the Mobile Nations team is a Fitbit IFTTT Recipe that sends your daily activity summary to a Google spreadsheet.
Get Fit(bit)!
As we've covered, Fitbit is more than a simple fitness tracker (step counter) these days. The wearable trackers are connected to software that syncs between the device, mobile app and web. You can also choose to add in the extra hardware such as the scale to get more of a complete picture. Plus, the Fitbit software allows you to track water intake, food intake, sleep and more -- and that is without using any hardware beyond the wearable tracker.
One important aspect to remember is that you do not need to go all in from the beginning. In fact, it may be better to start slow and gradually get deeper and deeper. As we mentioned in our reasons to buy a fitness tracker post, your first few days wearing a tracker should not contain any extra activity. This allows you to get a baseline, but it also allows you to get comfortable with the process.
Using technology for fitness may still be new to some. Heck, getting fit may still be new to some. And that being the case, it is sometimes better to go slow and get comfortable, as opposed to jumping in with all the bells and whistles only to get burnt out. Because if you burn out you may stop and that isn't going to help at all.
Having said that, the Fitbit brand means potential users have a wide variety of options to consider. Looking at just the wearable tracker and you have a variety of price points, and also some options in terms of how you carry (wear) the device. We realize price is often a factor, and that could be the decision maker for some. But otherwise, you may first want to consider the features you want/need, and then decide whether you want to wear your Fitbit on your wrist or clipped to a belt.
This article originally published on Connectedly as part of #MobileFit month
Get the Android Central Newsletter
Instant access to breaking news, the hottest reviews, great deals and helpful tips.