The Denon AVR-X3600H 9.2-channel A/V receiver is a high-end audio & video receiver. While it normally sells for around $1,099, it has dropped in price to $899 on Amazon. This is the only time in its history on Amazon that it has dropped in price, and the savings are fantastic.
Do it all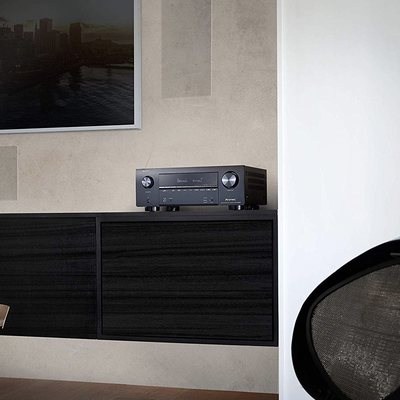 Denon AVR-X3600H 9.2-channel AirPlay 2 A/V receiver
This is the lowest price we've ever seen, and this receiver can do it all. It's compatible with Bluetooth, AirPlay 2, Amazon Alexa, 3D, 4K, HDR, and more.
$899.00 $1099.00 $200 off
The 2019 model receiver delivers 105W of power per channel with 9.2 channels, advanced video processing, 4K upscaling, and a 12V trigger output for an external device. You'll get eight HDMI inputs and three HDMI outputs, which is a lot. They feature 4K video, Dolby Vision, support for HDR10 and HLG, Bluetooth, 3D, AirPlay 2, and eARC. When going for the best audio, you'll get support for Dolby Atmos, DTS: X, and the ability to add a two-channel amplifier for additional surround sound speakers. It even has IMAX Enhanced, which gives you digital content that's remastered for better sound and clearer pictures.
Does it feel overwhelming? It shouldn't. The receiver walks you through most of the set up with an easy-to-use on-screen guide, clear instructions on connecting it to your TV, and equalizer settings that help you optimize your sound. It is also compatible with Amazon Alexa so you can adjust the volume, change the track, or switch inputs with just your voice.
We may earn a commission for purchases using our links. Learn more.