The best shopping apps for Android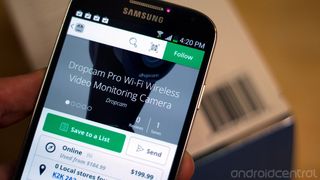 Getting in and out of the mall with your sanity intact can be a challenge in and of itself, nevermind trying to save money in the process. Life can be made just a little easier with the help of a few apps on your Android device, however. We've found some of the very best apps for finding deals, amassing coupons, and checking prices.
Amazon
Amazon is the biggest of the big online retailers. With their mobile app, you can browse their exhaustively massive catalog of stuff, including apps. It has all of the same filters and sorting options as the eBay app, like price range, brand, and category. You can add items to your wishlist, share them out to your various channels, view high-quality imagery, .
Toss in an Amazon Prime subscription, and you can get just about anything in the world delivered to your doorstep with lightning speed, and you don't have to be at your PC to make the order.
Download: Amazon (opens in new tab) (free)
eBay
eBay is the grand-daddy of selling stuff online. You'll find individuals and full-blown stores selling obscure and mainstream items, a securely integrated payment platform (PayPal), and a proven karma system to provide both buyers and sellers with confidence. The mobile app is fully-featured, including filters in search results for price, buying format, model, and brand. Selling from your phone is pretty easy too, with barcode scanning to identify your product, and integration with the native gallery to upload pictures.
If you're having trouble finding that specific something in stores, eBay is certainly worth a gander.
Download: eBay (opens in new tab) (free)
Groupon
Groupon continues to offer really excellent local deals. Coupons offered through the service are either limited in quantity or timeframe, but the Android app helps you take advantage of them as soon as they're ready thanks to notifications. Groupon deals can be gifted to friends and family with ease, plus you can check out the Groupons you've already cashed in on, and browse what's new in each category.
Groupon is especially good at finding sales on courses and restaurants in your neighborhood - be sure to keep an eye out!
Download: Groupon (opens in new tab) (free)
RetailMeNot
RetailMeNot is one of the top couponing websites out there, and with their Android app, you'll be able to stay on top of all of your local deals. You can set notifications to pop up based on nearby malls, which is particularly important for those time-sensitive coupons, and mark certain stores as favorites for quick reference later. Claiming coupons is easy enough with the embedded browser.
If you want to get a deal on something and you're pretty sure there isn't going to be any massive sale any time soon, RetailMeNot can help you out.
Download: RetailMeNot (opens in new tab) (free)
ShopSavvy
ShopSavvy is the perfect app for figuring out whether or not a sale is actually a good deal. With a quick scan of the barcode using your device's camera, you can find out if there are better prices for the same product online or at other stores in your neighborhood. Even if you can't be bothered to make the purchase through any alternatives, ShopSavvy can be a helpful tool when getting stores to price match. You can also see any historical pricing data they may have on file, so you can get a sense of how much more (or less) you might pay later. There are also a ton of social elements built in, including optional Facebook integration, and a commenting system where you can leave tips on goods for other ShopSavvy users, add new friends, and share wishlists.
Overall, ShopSavvy on Android adds a lot of polished utility and social networking to your shopping experience.
Download: ShopSavvy (opens in new tab) (free)
Those are just some of the top-notch shopping apps on Android to find the best deals year-round. How do you use your phone to save?
Have you listened to this week's Android Central Podcast?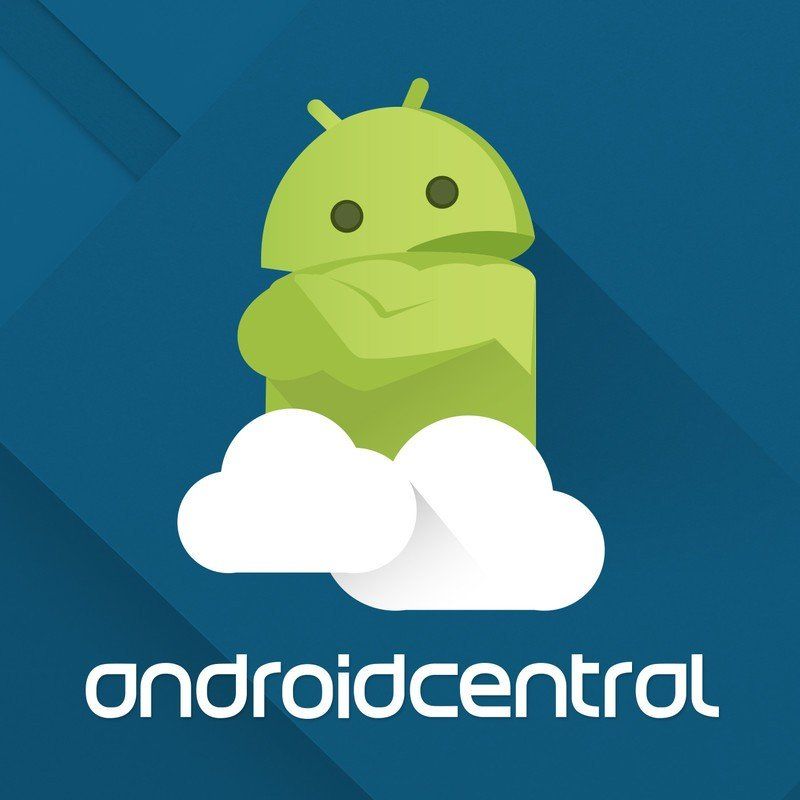 Every week, the Android Central Podcast brings you the latest tech news, analysis and hot takes, with familiar co-hosts and special guests.
Simon has been covering mobile since before the first iPhone came out. After producing news articles, podcasts, review videos, and everything in between, he's now helping industry partners get the word about their latest products. Get in touch with him at simon@futurenet.com.
How could you leave out NewEgg? Posted via Android Central App

I like new egg. But their actually app is pretty poor compared to Amazon or Ebay. |❌_❌|

I get most of my coupons from Google Wallet (via the offers tab) as I'm about to pay with my phone. I've saved a ton that way. Posted via Android Central App

Most of the online store apps I've tried are so simplified that I end up opening the desktop site on my phone anyway... I remember trying Newegg's, B&H's, and a few others; been a while tho (except for B&H). Ebay's might be above average in that regard. Does Amazon's app allow you full control over the wishlist? (i.e. notes, priority settings, etc) Or is it more like their mobile site where all that is hidden? Can you read customer reviews without constantly expanding each review? (again, like the crippled mobile site) I wish camelcamelcamel had an app, it'd be very neat to be able to share any Amazon link and instantly get pricing history, set alerts, etc (without copy pasting links). Other than that and certain barcode scanning capabilities, most store apps seem redundant.

I just use Google to do most of my shopping and price comparisons and i've started using their shortlists as my global wishlist. What i'd like to find is a barcode scanner that interfaces with google shopping searches. Anyone know of one?

I'm a pretty big fan of Amazon's daily deal site myhabit.com. The app is basically just a clone of the mobile site, but it's stable and user-friendly. Posted via Android Central App

You guys should try the overstock.com app. That app is really nice and I would say even better than opening the desktop browser.

I have the shop savvy app, and while I like the premise, the barcode scanning never focuses for me. Redlaser works much better. Posted via Android Central App

dealnews.com app. I recommend this app and their website to anybody and everybody. I have been addicted to this for like 2 years now. I can't say enough about it. My only complaint (probably my own fault anyways) is I haven't gotten around to linking my app to the regular website so I can't save a deal on one and view it on the other. Again, probably my own fault for being too lazy to figure it out. Play Store link: https://www.androidcentral.com/e?link=https2F2F... Website: http://dealnews.com/

If you guys really want awesome deals you have to checkout Slickdeals.Net, by far the best deal site I've seen and used thus far. Posted via Android Central App

This! Also, they've released a BlackFriday app, which focuses specifically on those deals. It'll make planning your Post-Thanksgiving-Dinner escapades that much easier.

fatwallet.com has a nice Black Friday app. The app lets you search for an item across all Black Friday ads.

Experience the fast shopping on mobile from your local city market with Free Tradus Android Mobile App. You can directly call the seller to ask about product before purchase. Download it from https://www.androidcentral.com/e?link=https2F2F...

Now you can choose your favorite Android Apps for Shopping from Facebook via https://www.facebook.com/appcenter/tradusindia

cbuystore best android app for shopping and find prices,
http://slideme.org/application/cbuystore

Try consume (https://play.google.com/store/apps/details?id=me.consu) like Lulu app but for evaluate companies and find cool spots to go.

Hi your website is very useful and helpful for us who want to know more about best shopping app in India .i just use a new all in one shopping app www.accessoriespoint.com and found it very helpful .i tell all of my friends just visit you website and get more info about online android central and bookmark your site also .thanks
Android Central Newsletter
Thank you for signing up to Android Central. You will receive a verification email shortly.
There was a problem. Please refresh the page and try again.