Google I/O 2023: How to watch and what to expect
Pixels, Android 14, and AI, oh my!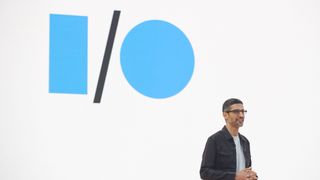 (Image credit: Google)
Of the many tech events to occur each year, Google I/O is among the most exciting, particularly for Android and Pixel fans. This year's Google I/O 2023 event should be no different, with a number of devices expected to make appearances at the event and the recent boom of AI chatbots undoubtedly getting Google riled up.
The event will kick off on May 10, 2023, where the company will host a live keynote and a number of sessions and workshops that users can pop in and out of. The event will give us the best idea of what Google has in store for Android, Search, AI, and tons more. The company has already published the event program ahead of time, giving us early insight into the updates Google has in store for smart home, wearables, ChromeOS, accessibility, and much more.
Below are some of the biggest announcements we expect the company to make at Google I/O 2023.
How to watch Google I/O
The Google I/O 2023 keynote will kick off the event on May 10, where we will likely see CEO Sundar Pichai and a number of Google executives showing off some of the company's highlights for the year. Unfortunately, there will be a limited live audience, so not just anyone will be able to head over to the Shoreline Amphitheater to watch.
The keynote will likely be available on the I/O website, but like last year, Google will livestream it on YouTube, where other sessions will likely be available. You can set a reminder for yourself using the above video so you don't miss out on the fun!
How to register for Google I/O
Just like last year, registration for the event is free. You can sign up on the Google I/O website, which will allow you to stay up-to-date with relevant news and content. You don't need to register to view the sessions or the keynote, but it's recommended if you want the full experience or want to create a developer profile for additional benefits.
Google Pixel Tablet
Of the Pixel devices we expect to see at Google I/O, the Pixel Tablet is technically the only one that's confirmed by Google. The company teased the tablet at last year's Pixel event, and it appears the device is positioned somewhere between an Android tablet and a Nest Hub. It'll feature a dock where it'll display ambient information, but instead of running a dedicated OS like Fuchsia, it'll reportedly run Android 13, which has been optimized to work better on larger-screen devices like foldables and tablets.
Google still hasn't revealed too much about the tablet, but leaks have revealed more and more about the device, from the alleged price of the standalone dock to the privacy switch that will likely be included on the device. It looks like the tablet will also have UWB support, as noted by recent FCC documents, which could provide some useful handoff-like features.
Google plans to release the Pixel Tablet this year, and I/O looks like the ideal time to do it. And with it, we might hear more about Google's smart home plans.
Google Pixel 7a
Google has already teased the Pixel 7a, so we know the device will be launched at I/O, just as the Pixel 6a was. As for the device itself, rumors indicate the phone will sport a higher refresh rate OLED display at 90Hz, matching some budget Android phones. We may also get wireless charging and some pretty neat colorways like Coral and Arctic Blue.
How to show excitement without shouting? Asking for a friend Coming to @Flipkart on 11th May. pic.twitter.com/il6GUx3MmRMay 2, 2023
We may also get a higher-resolution primary camera, and the phone will likely be powered by the newer Tensor G2 chipset, giving it new capabilities beyond the 6a. As for pricing, it's said the phone will cost a bit more than the 6a at $500, which is just $100 below the price of the Pixel 7. Regardless, the phone could be a sure-fire hit among the best budget Android phones this year.
Hands-on and teardown videos of the 7a have already appeared online, so it's only a matter of time.
Google Pixel Fold
The Pixel Fold has been highly rumored for some time, and while there were doubts that we would actually get the device any time soon, Google has already spilled the beans ahead of I/O and revealed the device in all its glory in a teaser video.
✨May The Fold Be With You✨https://t.co/g6NUd1DcOJ#GoogleIO #PixelFoldMay 10 pic.twitter.com/K8Gk21nmo8May 4, 2023
The company didn't reveal any specs for the device, but quite a few leaks have emerged about the device, revealing just about every one of its specs and even a hands-on video of the Pixel Fold. From all of this, we have a pretty good idea of what we might expect from the device. It'll be wider than the Galaxy Z Fold 4 when unfolded, and the cover display won't be as narrow. Apparently, the internal 7.6-inch display will feature a QHD+ resolution and have a 120Hz refresh rate. The display appears to have fairly sizeable bezels, which will house the internal selfie camera.
It's likely it'll be powered by the Tensor G2, and recent rumors indicate it will be released shortly after Google I/O, sometime in June. However, when it arrives, it won't be cheap, with leaks putting the phone at a whopping $1800, right up there with the Galaxy Z Fold 4.
Android 14
The Android 14 beta is currently underway, so we're already getting a look into the next major version of the OS and seeing what it might bring to our smartphones later this year. We already know that Satellite Connectivity is in the works, plus the developer previews have revealed work on additional language features, additional font scaling, and better background app management to improve battery life.
The beta has also revealed some other visual changes to the back arrow and share sheet, among other changes. It also looks like the update will bring back separate volume sliders for ringtones and notifications, which many Pixel owners are sure to be excited about. That said, Google is expected to give us a much deeper look at the biggest changes and features coming to Android 14 at I/O.
Lots of AI
AI has been the talk of the town, with ChatGPT pretty much taking over our lives. Google is no stranger to AI, as it's pretty much part of everything the company does, but it seems the competition is heating up and forcing the company to act. After Microsoft integrated ChatGPT into Bing and Edge, Google announced that it's developing and testing its own AI chatbot, Bard, built on its massive language model.
The company has been all in on AI, going so far as to merge its previously separate AI teams into a single group, dubbed "Google DeepMind." Google has been steadily updating Bard and has even announced generative AI features for Workspace apps, which are currently rolling out to users. We're bound to hear a lot about Google's work in this area, as well as other ways the company is bringing AI into our lives. With any luck, it might be able to steal some of the spotlight from ChatGPT.
Google Pixel 8 teaser
There hasn't been as much talk about the Pixel 8 series, but renders of the Pixel 8 and Pixel 8 Pro have recently emerged, showing phones that look similar to their predecessors but also with some notable differences. For one, at least the base Pixel 8 model will apparently feature a slightly smaller display at 6.2 inches. Google may also ditch the curved panel on the Pixel 8 Pro for a flat one.
Additionally, it looks like Google is giving its phones more rounded corners, and the Pixel 8 Pro appears to have some mysterious sensor next to the triple camera array. Is Google bringing LiDAR to the Pixel? The Pixel 4 had Soli, so perhaps Google is looking to differentiate the camera system somehow with some interesting tech. Of course, it could also be nothing special.
The Pixel 8 series is unlikely to launch at Google I/O, but like last year, Google may tease the devices ahead of the full reveal later this year.
Google Pixel Watch 2 teaser
There's very little to go on, but a recent rumor suggests the Pixel Watch 2 will be launched alongside the Pixel 8 series. If this is true, and Google shows off the Pixel 8 at I/O, there's a good chance the Pixel Watch successor will be there, too.
As for what to expect from the Pixel Watch 2, it'll likely sport the same design that we come to know and love. However, we have our fingers crossed for a newer, more efficient chipset, smaller bezels, and a larger battery.
Get the Android Central Newsletter
Instant access to breaking news, the hottest reviews, great deals and helpful tips.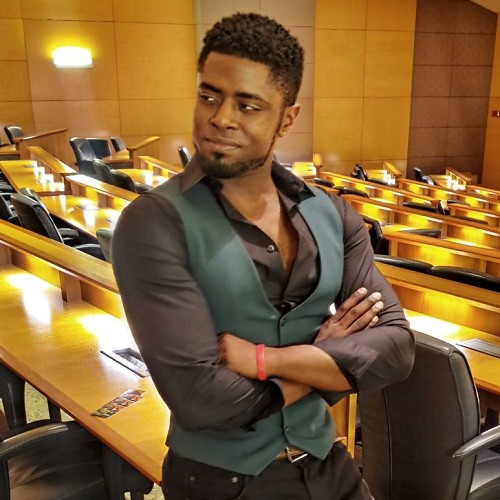 Derrek is a long-time Nokia and LG fanboy who loves astronomy, videography, and sci-fi movies. When he's not working, he's most likely working out or smoldering at the camera.