Google Pixel 8: Everything you need to know
Features
Contributions from
last updated
Tensor G3, revamped cameras, shrunk and flattened displays, and more AI features than you can shake a stick at.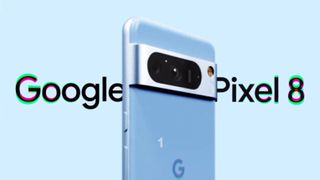 (Image credit: EZ / Twitter)
The Pixel 7 and Pixel 7 Pro won our hearts last year with their unique designs, excellent software, and refining tweaks that made them more reliable than the Pixel 6 series. The Pixel Fold's launch in late June was impressive, but there's nothing like a powerful slab-style phone like the Pixel 8 and Pixel 8 Pro.
In our Google Pixel 8 Pro review and Pixel 8 review, we got to spend an entire month with Google's best phones ever including the newly tweaked hardware design, flat displays, Tensor G3's power, loads of new AI-powered features, and even that nifty temperature sensor on the back of the Pro model.
Plus, Google isn't playing around regarding the cameras on the Pixel 8 series. Both phones have brand-new camera sensors and a suite of new tools powered by Google's expertise in AI. Impressively enough, Google even claims one new feature will produce "the best video quality on any smartphone."
Here's everything you need to know about the Google Pixel 8 and Google Pixel 8 Pro.
Pixel 8 price and availability
The Google Pixel 8 and Pixel 8 Pro became publicly available on October 12, 2023. For the first time ever, every Pixel 8 phone includes seven years of Android updates, feature drops, and security updates, making the Pixel 8 the longest-supported flagship Android smartphone on the market.
The Pixel 8 retails for $699 and includes 128GB of storage, but you can also choose 256GB of storage for $759. The Pixel 8 comes in Black, Hazel, and Rose colorways.
The Pixel 8 Pro retails for $999 and includes 128GB of storage. The 256GB storage model retails for $1,059, the 512GB storage model retails for $1,179, and the 1TB model is a pretty hefty $1,399. The Pixel 8 Pro ships in Black, Porcelain, and Bay (blue) colorways.
The best Pixel 8 deals often reduce the price of both models and/or include free things like a Google Pixel Watch 2 or Pixel Buds Pro.
Both phones are available in North America in the U.S. and Canada. European availability includes Austria, Denmark, France, Germany, Ireland, Italy, Netherlands, Norway, Portugal, Spain, Switzerland, Sweden, and the U.K. It'll also be available in Australia, India, Japan, Singapore, and Taiwan.
Unfortunately, for anyone excited about using Pixel Pass to upgrade to the latest Pixel phones, Google has discontinued Pixel Pass. Google is offering a $100 credit for any Pixel Pass subscriber who wants to upgrade this year, though, so it's not a complete loss.
Pixel 8 design
The Pixel 8 Pro debuts in Bay (blue), Porcelain, and Matte Black colorways. The smaller Pixel 8 comes with a shinier back and can be purchased in Obsidian, Hazel, and Rose colorways.
While earlier leaks suggested that Google would be going eSIM-only with the Pixel 8 series, that turned out not to be the case.
Instead, Google has rightfully focused on making the Pixel 8 series more comfortable to hold and use. The corners are now much more rounded than before, and both phones feature a flat display.
While curved displays can be beautiful to behold, they make it difficult to find a good screen protector and often leave a fragile area susceptible to drop damage.
These new displays are dubbed "Actua displays" and sport the highest brightness levels and greatest color accuracy of any flagship Android phone. The Pixel 8 reaches 2,000 nits of peak brightness while the Pixel 8 Pro sports an eye-searing 2,400 nits — perfect for viewing outdoors in bright sunlight.
The camera bar has seen some slight design tweaks on both phones, as the camera lenses are now all grouped together inside a metal frame.
The latest addition to the bevy of sensors on the back is a new temperature sensor, used to measure the temperature of objects around you. This new sensor is only available on the Pixel 8 Pro, though.
Google is working on FDA approval to use this for human temperature readings and will allow Pixel 8 users to store temperature data within the Fitbit app.
In addition to making both displays flat, Google shrunk the size of the smaller Pixel 8 by a tenth of an inch. That phone's display now measures 6.2 inches and the Pixel 8 is 5mm shorter and 3mm narrower than the Pixel 7 as a result. That should better appeal to people who love the best small Android phones.
The Pixel 8 Pro shrunk by a tiny margin, with a few fractions of a millimeter shaved off in all directions.
The side rails on the phone are a bit flatter this time around but still feature edges that curve into the front and back sides. That should help keep the phone more comfortable in the hand than devices with flat sides while also making it less slippery than the past two years of Pixel Pro devices. Of course, the best Pixel 8 cases solve this problem on their own.
Both Pixel 8 and Pixel 8 Pro feature slightly larger camera bars on the back, each of which protrudes slightly more than the Pixel 7 series.
Pixel 8 cameras
The Pixel 8 series is seeing yet another big camera upgrade year-over-year, this time encompassing both hardware and software. We've separately published a Google Pixel 8 Pro camera review so you can see all the changes and improvements Google made this year.
Both phones received a brand new main camera sensor that does a better job of capturing photos and videos in all lighting conditions. The review above will also give you an idea of what to expect from the main sensor of the smaller Pixel 8 since both phones are identical.
The Pixel 8 Pro is also seeing upgraded ultrawide, telephoto, and selfie cameras. The ultrawide is now a 48MP sensor with autofocus, so it can double as a macro camera. That telephoto camera has also been upgraded to a newer 48MP sensor, and the selfie camera now also has autofocus.
The new main 50MP sensor on the Pixel 8 and Pixel 8 Pro takes in 21% more light than the Pixel 7's sensor. The Pixel 8 Pro's new ultrawide sensor takes in 105% more light, and the telephoto sensor now accepts 56% more light. That all equates to brighter, cleaner, and more detailed photos than ever before.
It also means the Pixel 8 series captures the best video quality of any Pixel phone to date. Based on our tests, there's still room for improvement but it's definitely better at this task than previous Pixels. And Google is also finally addressing the age-old question of why Pixel phones don't take great video with some upcoming features.
An upcoming Pixel Feature Drop will debut a new Video Boost feature that will deliver "the best smartphone video quality you've ever seen," according to Google. Video Boost, like many other new features, uses a combination of local and cloud-based processing which should be quite interesting to see in action.
Night Sight Video is also coming to the Pixel 8 series thanks to the upgraded camera sensors. We don't yet know if this also uses a combination of local and cloud computing but we'll find out more as we get closer to the feature's availability.
Aside from hardware improvements, Google upgraded the Pixel's camera UI. This new UI combines popular modes and allows users to more quickly switch between photo and video capture in each mode.
This helps make it simpler to understand which modes work for photo or video capture as it swaps out the mode carousel depending on what you want to capture. Previously, you might select a mode only to find out it only works for photos instead of video.
You can see this in action in the video above.
Pixel 8 Magic Eraser grows up
Google went all-in on AI with the Pixel 8, debuting tons of new features powered by the Tensor G3 and the power of the Google Cloud.
At Google I/O 2023, we learned about Magic Editor in Google Photos. Magic Editor is an evolved version of Magic Eraser, using generative AI to adjust or fill in content in photos. For example, you can move a person or object elsewhere in the photo, as well as fill in missing details that were out-of-frame.
Or, you can edit a specific part of the image (like the sky or background), so brightening the sky doesn't oversaturate the rest of the photo.
Another new feature called Best Take lets you make the best group photos ever by swapping out individual faces with the "best" versions of them from a series of photos. Just take a bunch of photos in a row when taking a group shot, tap edit, then select the face you want to swap out.
You'll then be able to select your favorite version of the face of the person you chose. Each of the options is taken from similar photos captured around the same time and works instantly. Once you're happy with the faces that have been swapped out, hit save and you'll be given a "perfect" copy of the original photo chosen.
Another new Magic Eraser feature is called Audio Magic Eraser. The Pixel 8's Tensor G3 processor is smart enough to understand the difference between audio created by people, sounds, music, and other categories while it's recording video.
After taking a video, users can then go in and adjust the volume of these different parts of the audio mix. This makes it easy to ramp up voice volume, turn down background noise, and make videos with much better audio quality. It's yet another unique feature that's debuting on the Pixel 8 first.
The last piece of the puzzle is the new Zoom Enhance function which utilizes the generative AI capabilities of Magic Editor to allow you to "zoom" into a photo and somehow find more detail than what existed.
Google utilizes a combination of Tensor and cloud-powered generative AI to let you turn a blurry, pixelated image into something sharp and clear.
It sounds like it's straight out of a sci-fi movie but, somehow, Google got Tensor to do it. We'll have to test this further in the future when it's released in a Pixel Feature Drop later in the year.
Pixel 8 more health and well-being features
For the first time ever, the Pixel 8 Pro features a temperature sensor on the back of the phone. You can see it in the image above on the camera bar, located just below the LED flash.
While this sensor is intended to take the temperature of an object — whether that's a cup of coffee, a baby's milk bottle, or a cold surface — Google has submitted a form to gain FDA approval for use on people.
Once approval goes through, users can take their body temperature and save it to the Fitbit app to help track their temperature over time, or just get a one-time reading for curiosity's sake.
The uses here are fairly limited — the same sensor is also on the Pixel Watch 2 and can passively collect data over time — but it's cool to see additional features added to a more expensive smartphone.
Based on our testing, the temperature sensor needs a bit of work and isn't particularly accurate right now. We found that it regularly registers surfaces and liquids colder than other temperature-measuring tools, calling its accuracy into question.
It's possible this sensor could improve over time with software updates but, for now, this feels like a fairly useless addition to the Pixel line.
Pixel 8 specs and performance
Google has once again partnered with Samsung to co-develop the Google Tensor G3 chip. This one upgrades every single component, from the CPU cores to the GPU, the TPU — that's the AI processor — and even the camera imaging sensor and audio sensors.
Just about the only thing "old" that it uses is the Samsung 5300 5G modem. That's the same modem the Tensor G2 in the Pixel 7 and Pixel Fold used, which is good since that was a significant improvement over the shoddy one in the Pixel 6.
Swipe to scroll horizontally
| Category | Google Pixel 8 | Google Pixel 8 Pro |
| --- | --- | --- |
| OS | Android 14 | Android 14 |
| Display | 6.2-inch Actua display, 120Hz AMOLED (2400x1080), HDR10+, 2000 nits, Gorilla Glass Victus | 6.7-inch Super Actua display, 120Hz LTPO AMOLED (2992 x 1344), HDR10+, 2400 nits, Gorilla Glass Victus 2 |
| Chipset | Google Tensor G3, Titan M2 security module | Google Tensor G3, Titan M2 security module |
| RAM | 8GB LPDDR5X | 12GB LPDDR5X |
| Storage | 128GB/256GB UFS 3.1 | 128GB/256GB/512GB, 1TB (US) |
| Rear camera 1 | 50MP f/1.68, 1.2um pixels, PDAF, OIS, 4K at 60fps | 50MP f/1.68, 1.2um pixels, PDAF, OIS, 4K at 60fps |
| Rear camera 2 | 12MP f/2.2, 1.25um pixels, 125-degree wide-angle | 48MP f/1.95, 0.8um pixels, 125.5-degree wide-angle with autofocus |
| Rear camera 3 | N/A | 48MP f/2.8, 0.7um pixels, OIS, 5x optical zoom |
| Front camera | 10.5MP f/2.2, 1.22um pixels, wide-angle | 10.5MP f/2.2, 1.22um pixels, wide-angle |
| Connectivity (US, CA, UK, AU) | Wi-Fi 7, Sub-6 5G (mmWave in US), Bluetooth 5.3, NFC, AptX HD, USB-C 3.2 | Wi-Fi 7, Sub-6 5G (mmWave in US), Bluetooth 5.3, NFC, AptX HD, USB-C 3.2 |
| Connectivity (TW, SG, IN) | Wi-Fi 6, Sub-6 5G, Bluetooth 5.3, NFC, AptX HD, USB-C 3.2 | Wi-Fi 6, Sub-6 5G, Bluetooth 5.3, NFC, AptX HD, USB-C 3.2 |
| Ingress Protection | IP68 dust and water resistance | IP68 dust and water resistance |
| Security | In-screen fingerprint module, face unlock | In-screen fingerprint module, face unlock |
| Audio | Stereo sound, USB-C | Stereo sound, USB-C |
| Battery | 4575mAh, 30W wired charging, 20W wireless charging, 5W reverse wireless charging | 5050mAh, 30W wired charging, 20W wireless charging, 5W reverse wireless charging |
| Dimensions | 150.5 x 70.8 x 8.9mm, 187g | 162.6 x 76.5 x 8.8mm, 213g |
| Colors | Obsidian, Hazel, Rose | Matte Black, Porcelain, Bay |
Tensor G3 has one Cortex-X3 core clocked at 2.91 GHz, four Cortex-A715 performance cores (2.37 GHz), and four Cortex-A510 cores (1.7 GHz). All three core types are upgraded from Tensor G2.
Compared to the Snapdragon 8 Gen 2, the Tensor G3 has one more "efficiency" core but falls short in clock speed for the prime and performance cores. Specifically, the Snapdragon 8 Gen 2 Cortex-X3 hits 3.2GHz for most phones or 3.36GHz exclusively for the S23 series; the four performance cores hit 2.8GHz.
Also, TSMC manufactured the Snapdragon 8 Gen 2, whereas the Tensor G3 comes from Samsung Foundry.
Tensor G3 sports about a 10% improvement in daily performance metrics and up to a 30% performance improvement in gaming scores according to benchmarks we ran.
But Tensor G3 still gets very warm under stress and throttles pretty significantly after about 20 minutes of heavy usage. Gamers, in particular, will notice this when playing longer sessions as the frame rate will continue to drop over time. Qualcomm still makes better chips for daily use but Google's increased reliance on AI processing means Tensor's AI performance is more important to the company.
To summarize, upgrading to the Pro will give you a brighter display, a more varied refresh rate, an extra telephoto lens with optical zoom, a better ultrawide angle camera, a better selfie camera, more RAM (12GB), larger storage options, and a larger battery to counterbalance the bigger display.
But Google isn't just improving hardware and adding new features this year. The company is also supporting the Pixel 8 for an unheard-of seven years with Android and security updates, as well as Pixel Feature Drops. Only the Fairphone 5 is supported longer and that phone isn't being released in the U.S.
Lastly, Google is further enhancing the Pixel 8's security by introducing a bank-grade face unlock feature. Surprisingly, this still only utilizes the single front-facing camera to unlock the phone with your face but uses secure algorithms in the Tensor processor to ensure it's your face and not someone else's.
Being able to use mobile payments with single-camera face unlock is a first for any phone and would be impressive to see if we could guarantee performance and accuracy. So far in our testing, however, face unlock on the Pixel 8 series is still finicky and unreliable, at best.
The Pixel 8 Pro is here with an upgraded chipset that brings fun new AI features and enhanced camera capabilities, so you can shoot better videos and have more control over your images, before and after you take the shot. Preorder now and you can snag a free Pixel Watch 2!
Be an expert in 5 minutes
Get the latest news from Android Central, your trusted companion in the world of Android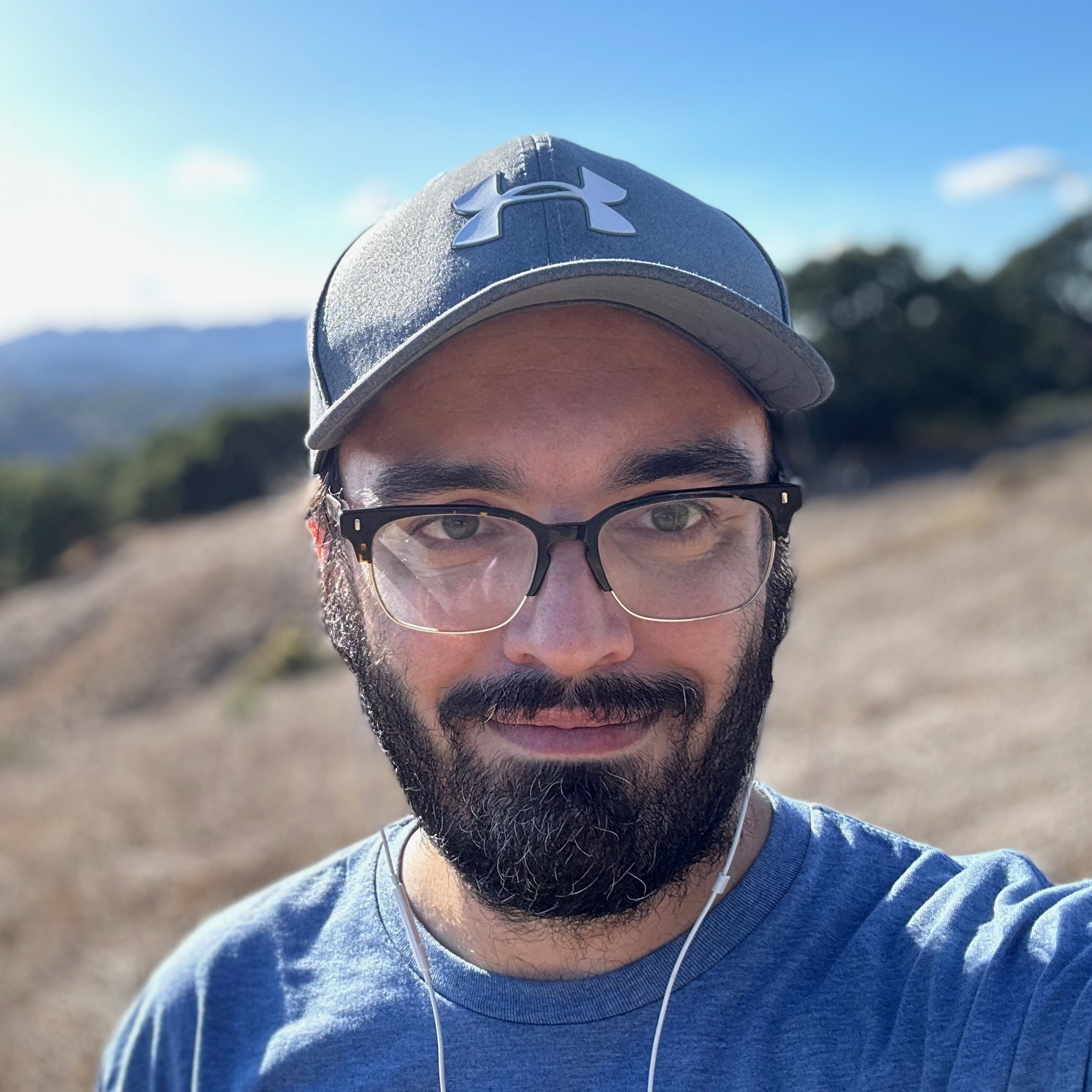 Senior Editor, VR/AR and fitness
Michael is Android Central's resident expert on fitness tech and wearables, with an enthusiast's love of VR tech on the side. After years freelancing for Techradar, Wareable, Windows Central, Digital Trends, and other sites on a variety of tech topics, AC has given him the chance to really dive into the topics he's passionate about. He's also a semi-reformed Apple-to-Android user who loves D&D, Star Wars, and Lord of the Rings.
For wearables, Michael has tested dozens of smartwatches from Garmin, Fitbit, Samsung, Apple, COROS, Polar, Amazfit, and other brands, and will always focus on recommending the best product over the best brand. He's also completed marathons like NYC, SF, Marine Corps, Big Sur, and California International — though he's still trying to break that 4-hour barrier.
Please bring back the rear finger print reader!

Reply