I've taken 100,000 photos with smartphones. The Pixel 8 Pro is the best
Bigger sensors, smarter software, better experience.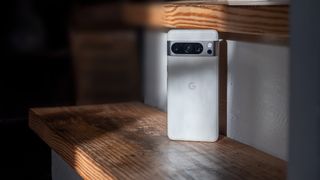 (Image credit: Nicholas Sutrich / Android Central)
I've been reviewing phones for over 12 years and have taken hundreds (or thousands) of photos with each and every phone I've used. Over that time, I've amassed a rather ridiculous 100,000 photos on my Google Photos account, and it's clear to me that even with all these examples, the Google Pixel 8 Pro takes the best smartphone photos I've ever seen.
Google's efforts to be the very best are coming full circle with the Pixel 8 Pro and its upgraded cameras. But while the headliner to the show this year was all the new AI tricks up Google's sleeve, the phone's upgraded hardware packs a punch and delivers the best low-light photo and video quality we've yet seen from a Pixel phone.
In the examples below, you'll see that the Pixel 8 Pro's overall photo and video quality have been improved over the Pixel 7 Pro, no matter what camera sensor is being used. The main sensor tends to capture better-quality photos than the Galaxy S23 Ultra's 200MP sensor in most scenarios, while the ultrawide camera is the best I've ever seen on an Android phone.
Telephoto quality is improved over the Pixel 7 Pro and is better than the Galaxy S23 Ultra's up until about 10x zoom. Once Samsung's 10x camera kicks in, nothing matches its quality.
And while video recording quality has seen improvements over the Pixel 7 Pro, the Pixel 8 Pro's video recording quality still isn't as good as the Galaxy S23 Ultra's. That's particularly true for the front-facing camera, which produces some seriously grainy video in low light conditions.
Now that you know a little bit about the quality, let's begin by exploring the AI tools Google launched with the Pixel 8 Pro and see how well they work and why the Pixel 8 Pro is the best smartphone you can buy right now.
Audio Magic Eraser
Audio Magic Eraser is the best, most reliable new AI tool Google launched with the Pixel 8 series. It works to help "erase" background noise from videos by using onboard AI to analyze the audio and separate it into easily adjustable channels.
Using Audio Magic Eraser couldn't be simpler, too. Edit the video in Google Photos, slide over to the audio tab, and tap Audio Magic Eraser. After a few seconds, the Tensor G3 inside the Pixel 8 will analyze the video and give you a listing of audio channels it identified.
Clicking any of these channels produces a volume slider ranging from 0 to negative 100%, so you can adjust the volume of each channel or mute it entirely.
I've recorded several videos in crowds and near traffic, and Audio Magic Eraser works some true wonders, especially when dialog is involved. At times, the edited audio can sound tinny and clearly edited, but it gets the point across and helps clean up videos with a lot of background noise.
Magic Editor and Best Take
Magic Editor and Best Take are two new features that take advantage of Google Tensor's AI-processing prowess. Both features are designed to make "the best versions" of photos you've taken, and they both work remarkably well most of the time.
I say most of the time because there have been a fair few examples of neither feature allowing me to do what I want with a photo. This example below, for instance, was a selfie of my wife and me at an orchard taken in late September. I took several photos one after the other — Best Take normally requires 3-4 similar shots to produce a result — yet even with 6-7 similar photos, the feature couldn't find a match.
I've also had a few instances with Magic Editor where the feature wouldn't allow me to erase an object or move an object around because it "violated software guidelines." I also have this same problem with Adobe Photoshop's similar generative AI features from time to time, as well, and a lot of it stems from a general misunderstanding on the AI's part.
But when these features work, they truly feel like magic. Best Take is primarily designed for group shots, primarily, although it can be used on a single person if you'd like. The idea behind Best Take is that you'd take a series of pictures one after the other, and the software will automatically identify and clip out each face, allowing you to choose the best version of that face for the final photo.
The UI is incredibly simple and presents a row of identified faces in a picture. Clicking on each face will give you all the versions of that face that have been identified from adjacent photos in your camera roll. Once you're satisfied, tapping "save copy" will create a super version of the original photo with all the smiles (or silly faces) you remember from the moment.
Similarly, Magic Editor was designed to allow you to create a picture-perfect moment even if that actual moment wasn't quite so picture-perfect. You can fully erase objects as you would with Magic Eraser, or you can move and resize objects in a photo if that makes more sense.
In some cases, this can be used to create a photo that never existed in real life, leading some to wonder if there's an ethics boundary being breached with this one feature, in particular. Given that you cannot simply create objects out of thin air as other generative AI normally allows, I say this one rides the line of being ethically acceptable.
Camera UI
This is the first time in a very long time we've seen a major camera UI overhaul from Google. Along with that UI overhaul comes a new UI comes a new name as well: Pixel Camera. Google is clearly going all-in on the Pixel brand name and its association with amazing mobile photography, and this new UI is a perfect way to do it.
The basic carousel design of most phone camera UIs is still present, but Google has added two new elements that help improve usability. First up is the new photo/video camera switch on the bottom, which swaps out the main carousel with modes that work for taking photos or recording videos.
Since all modes don't work for both of these functions, this switch makes so much sense I wonder why someone didn't do it earlier. It also makes it less confusing to perform the most basic functions of a smartphone camera: either take a picture or record a video.
Google also added a new manual exposure mode button on the Pixel 8 Pro and is reserving this function for just that phone. I love the new manual mode, but I have a huge issue with Google gatekeeping such a simple software function to the Pro model for no particular reason.
Not only that, but Google removed the handy dual exposure slider functionality Pixel phones have had for years. If you've used a Pixel phone in the past, tapping on the screen to focus would immediately present two exposure sliders for quick adjustment, one for shadows and the other for highlights.
Removing this key feature is a huge mistake, as the same functionality is now several taps and swipes away on the Pixel 8 Pro. Google should add these back to the regular auto mode and hide them only when the user opens up manual controls.
With that said, I'm incredibly grateful to finally have a proper manual mode on a Pixel phone. Not only that, but you can also choose to save photos in JPG and RAW format, making post-editing much better than before, especially now that there's a proper manual mode.
Plus, having the manual button on the bottom right is one of the best camera UI decisions I've ever seen. It's instantly available when taking a photo and makes adjustment incredibly simple. I just wish the manual controls were available for video recording, as well. Those are locked to basic white balance and exposure adjustments, unfortunately.
Main camera
With the Pixel 8 Pro, Google is debuting a brand new 50MP main camera and an improved camera stack to take even better photos and videos than ever before. Comparing it to the Pixel 7 Pro during the day actually yields some incredibly surprising results!
Google's trademark high-contrast photo look now sports additional shadow detail and even better-balanced highlights, making this the best main camera on any Android phone.
I also far prefer its look to the Samsung Galaxy S23 Ultra's main camera, which often looks a little blown out and slightly digital due to the pixel binning that takes place on its 200MP sensor. The example of the pumpkin butterfly below illustrates both of these issues on Samsung's latest flagship phone.
Image 1 of 9
The Google Pixel 8 Pro also delivers the best photo in lower light scenarios almost every single time. Compared to the Pixel 7 Pro, the Pixel 8 Pro's photos are more detailed and brighter without losing contrast, overblowing highlights, or creating too much noise in the shadows.
It also did a much better job capturing the moment when my son tried to pet a sting ray at the aquarium, delivering a picture that looks incredibly well-balanced all around.
The lone exception was while we were waiting in line for a rollercoaster, and I snapped a photo of the busy low-lit queue. The Galaxy S23 Ultra's shot looks a bit more "digital" than the Pixel 8 Pro's shot — and it's also a little too warm because of the wood — but the S23 Ultra's shot is more detailed and has better light balance.
All in all, this last example was an outlier, not a common occurrence, although I did see it happen more than once.
You'll also notice that the Pixel 8 Pro doesn't have the strange lens aberration issues the Pixel 6 and Pixel 7 series had when taking pictures of things up close. I made sure the macro mode was off when taking a picture of my French toast breakfast to test this out and was extremely happy with the result.
Image 1 of 13
Video quality on the Pixel 8 Pro's main sensor is definitely improved over the Pixel 7 Pro and is now closer to the quality of the Galaxy S23 Ultra's main sensor.
But Google's imagery is still a tad noisy and less detailed in this low light example, and the low light image stabilization isn't as smooth as the S23 Ultra. Samsung retains the video recording crown, even if it's not a massive difference.
Ultrawide camera
Of all the cameras on the Pixel 8 Pro, the ultrawide camera received the biggest upgrade of them all. The upgraded 48MP camera takes in 56% more light and sports a 22% wider field of view. All in all, it's a much better ultrawide experience than the Pixel 7 Pro.
And while daytime photo capture with the ultrawide camera is great, the difference really makes itself known in low-light photos. The difference between the ultrawide camera in low light on the Pixel 8 Pro compared to both the Pixel 7 Pro and Galaxy S23 Ultra is so vast these phones might as well be in entirely different price categories.
It's really astounding what Google was able to do here, and it proves that ultrawide cameras can produce as high-quality photos as a main sensor when treated right. Just look at these camera samples and make sure to zoom in to get the full effect.
The Pixel 8 Pro's ultrawide camera is brighter, far more detailed, less noisy, and wider than the competition. Plus, the imagery is substantially better balanced, especially when there's harsh light juxtaposed against shadowed areas. Look at the example of the turtle playground to see what I mean!
Image 1 of 9
The ultrawide camera also doubles as a macro camera on the Pixel 8 Pro, similar to the way it works on phones like the Galaxy S23 Ultra. In bright light with smaller subjects — like the flowers in the first example — it's difficult to pick out any difference between the two cameras. Both look exemplary.
In lower light, however, the tables turn, and the winner is likely entirely dependent on preference. Samsung and Google have different ideas of what a macro shot should look like, and it's evident from this one example, although I've taken several that show identical qualities.
Samsung's shot is evenly-focused and doesn't seem to suffer from the wide-angle lens's edge aberration, but the picture looks very digital. Google, meanwhile, keeps the colors and optics looking much more natural, but the edges of the frame suffer from some pretty bad warping.
Personally, I prefer the Pixel's look here, as the Galaxy's style looks cheap to me.
Image 1 of 4
And this improvement extends to video capture, as well. The Pixel 8 Pro's ultrawide video capture is the best I've seen from any recent U.S. Android flagship phone. As I said before, it's really astounding to see this massive improvement in a single generation.
Absolutely everything is better, from the lighting to the details, color accuracy, contrast, and even dynamic range. It's a superior experience that looks great in any lighting condition.
Telephoto camera
Since each company has a different idea of how the telephoto experience should work, the winner of this section depends entirely on how far you typically zoom. On paper, the Pixel 7 Pro and Pixel 8 Pro max out at 30x zoom while the Galaxy S23 Ultra maxes out at 100x.
That difference should tell you just about everything you need to know about zoom detail on these three phones. Samsung's Galaxy S23 Ultra is better when zooming in beyond 10X while Google's Pixel 8 Pro is best at anything below 10X zoom.
When zooming in between 3x and 9x during the day, the difference between the Galaxy S23 Ultra and Pixel 8 Pro is much starker than it is in low light. It seems Samsung feels confident in just using a digital crop of the 3x telephoto camera when the light is good.
But low light shows that the Galaxy S23 Ultra trades blows with the Pixel 8 Pro at these same zoom levels. Clearly, Samsung is using a hybrid of digital crops from the 3x telephoto and the 200MP main sensor to create a far more detailed image in these lighting conditions.
Image 1 of 8
Going beyond 10X shows clear improvements in Google's photo quality on the Pixel 8 Pro compared to the Pixel 7 Pro. Photos look a lot less "digital" and more like they came from a proper camera.
Your results will vary, though, and the change here means that some photos actually look more detailed on the Pixel 7 Pro despite the improved telephoto sensor. Overall, It's one step forward, one step back, and the difference here is entirely situationally dependent.
Image 1 of 6
The Samsung Galaxy S23 Ultra's zoom detail beyond 10X beats the Pixel 8 Pro every single time without exception, from what my testing has shown. Everything from daytime to low light looks better on the S23 Ultra beyond 10X zoom.
It's surprising, given the sensor improvements Google made on the Pixel 8 Pro, but it just goes to show that megapixels don't mean everything in photography. Remember, the S23 Ultra's 10x optical camera is only 10MP, while the Pixel 8 Pro's 5x optical camera is 48MP.
Image 1 of 4
Video recording quality from the telephoto camera has also seen an improvement over the past year, but it's nothing substantial, from what I can tell. The biggest improvement is in stabilization, as the Pixel 8 Pro's telephoto camera is optically stabilized and looks great while moving.
Selfie and portrait
The Pixel 8 Pro's selfie camera produces nearly identical quality photos compared to the Pixel 7 Pro, but you'll notice a big difference when bringing the phones a bit closer to your subject. That's because the Pixel 8 Pro's selfie camera now features autofocus, something that's been sorely lacking in Pixels in the past.
Outside of that, though, you're going to see very similar results. I find the Pixel 8 Pro's selfie camera looks nicer than the Galaxy S23 Ultra's in any light, especially now that it has proper autofocus, making it more versatile than the Pixel 7 Pro's.
Image 1 of 7
Video recording quality seems to have improved a fair bit, though, and that's likely got a lot to do with the Tensor G3.
Video looks brighter and more detailed in low light, and Tensor's ability to capture realistic skin tones even comes across on my pasty Caucasian skin at night. The Galaxy S23 Ultra's video, by comparison, looks washed out and too cold.
But there's no denying that the Pixel 8 Pro's selfie video is way too noisy for its own good. Putting it side-by-side with the Galaxy S23 Ultra shows once again that Pixel phones still don't take truly great video, even if there are improvements.
This example of a portrait mode shot from the rear cameras also proves that Google still has a long way to go to catch up to Samsung's portrait mode quality. Not only is the cutout around the Captain statue rougher on both Pixel phones compared to the Galaxy S23 Ultra but the space between his arms isn't blurred out at all on the Pixel photos.
Comparatively, the Galaxy S23 Ultra's shot is perfectly cut out, and it nailed all the little spaces between the arms and fingers (tentacles?) perfectly. It's still bizarre to see Google's phones struggling with this when they're so good at AI processing.
Image 1 of 3
Conclusion
Google's latest flagship has once again set the bar for photography excellence in most scenarios. The main and ultrawide sensors, in particular, have received substantial upgrades that deliver benefits in all lighting conditions, showcasing the absolute best photography from any smartphone today.
The selfie camera also saw some improvements in quality and the ability to finally use autofocus, although video recording quality in low light leaves a lot to be desired.
Likewise, Samsung's Galaxy S23 Ultra does a better job at zooming beyond 10X in every scenario and still records better video quality on all but the ultrawide sensor. We're still expecting Google to launch its Night Sight video with the next big Pixel Feature Drop in December, though, so it's likely the Pixel 8 Pro's video quality will improve quite a bit.
Even still, the general improvements to video across the board — plus the substantial quality upgrade on the main and ultrawide sensors — mean the Pixel 8 Pro is the best camera for most people. That's especially the case given Google's history of capturing photos of kids and pets in motion better than the competition, and that's no different here.
The Google Pixel 8 Pro sports the best cameras on any modern smartphone, delivering best-in-class performance across most camera modes. Plus, the new AI tools and redesigned camera UI deliver an incredibly unique experience.
Sign up for Black Friday email alerts!
Get the hottest deals available in your inbox plus news, reviews, opinion, analysis and more from the Android Central team.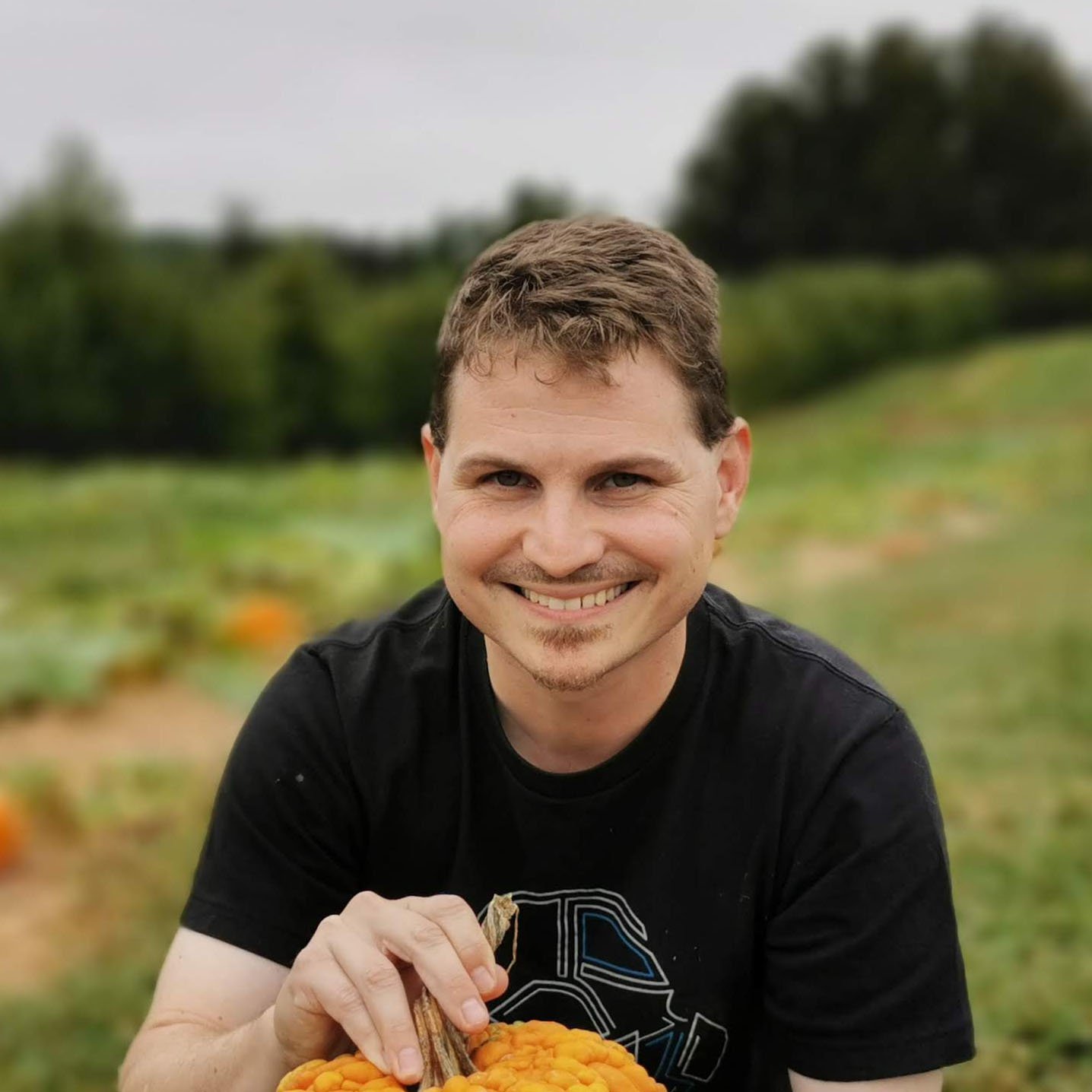 Senior Content Producer — Smartphones & VR
Nick started with DOS and NES and uses those fond memories of floppy disks and cartridges to fuel his opinions on modern tech. Whether it's VR, smart home gadgets, or something else that beeps and boops, he's been writing about it since 2011. Reach him on Twitter or Instagram @Gwanatu