Having good tools can make a world of difference when it comes to any task. Vacuuming is rarely fun, but when you have a machine that's easy to maneuver and conquers dirt with ease, the dreaded task becomes much less annoying. Today, the Tineco A10 Hero Cordless Vacuum falls from $200 to $130 when you clip the on-page coupon and enter code LZSF5KEH during checkout. That $70 discount brings it down to a match of the best deal we've seen.
Bye Bye Dust Bunnies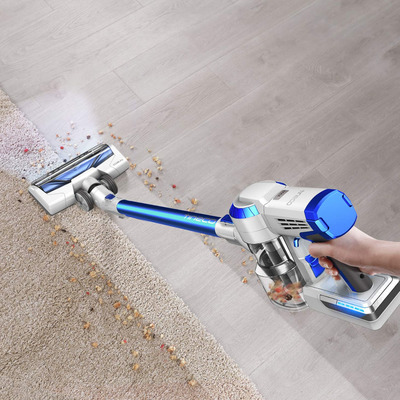 Tineco A10 Hero Cordless Stick Vacuum Cleaner
Vacuums can be bulky or expensive. This one is neither, thanks to stackable coupons that bring it to a match of the best deal we've seen.
$129.92 $199.90 $70 off
With a 350W digital motor, this vacuum is not only powerful, but it's quiet, too. The body is lightweight for easy maneuvering, while the battery can be swapped with an extra to upgrade the 25-minute runtime. This also features a four-stage sealed filtration system to lock in allergens and small particles. The dustbin is easy to empty, and your purchase includes a variety of accessories to tackle various cleaning tasks. You'll also receive a two-year warranty.
Need additional home appliances? Check out this discounted Lowe's gift card.
We may earn a commission for purchases using our links. Learn more.