It's time to finally see what that Check Engine light on your vehicle's dashboard is all about with the LAUNCH Creader 319 OBD2 Scanner. Clipping the coupon on its product page at Amazon and then entering promo code 8OFOQDI6 during checkout will drop its price to just $9.59. That's nearly $15 off its normal price.
Auto Essentials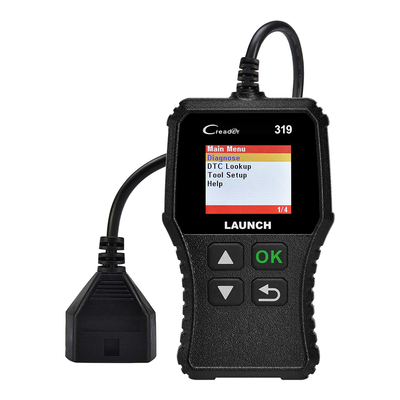 This OBD2 scanner is easy enough for anyone to use and just might save you a trip to the mechanic.
$9.59 $23.99 $14 off
This error code reader is easy to use and can help you save even more money down the road when you end up easily fixing your vehicle on your own rather than taking it to a mechanic and paying for something you could have figured out yourself. It gives you a good reading of your vehicle's diagnostics by following the complete 10 functions of the OBD2 test while also giving you the ability to erase trouble codes, turn off the check engine light, and more. This scanner works on most US-based vehicles made after 1996, with more information regarding compatibility on its Amazon product page. LAUNCH even includes a three-year warranty with its purchase.
We may earn a commission for purchases using our links. Learn more.