Strip lights are an easy way to add custom lighting to your home, and thanks to this deal at Amazon, they're affordable too. Simply use code R8NNTV6U during checkout to snag the Govee 16.4-foot Waterproof Wireless Strip Lights for $18 instead of $30. We've never seen a better deal for them.
Shining Shimmering Splendid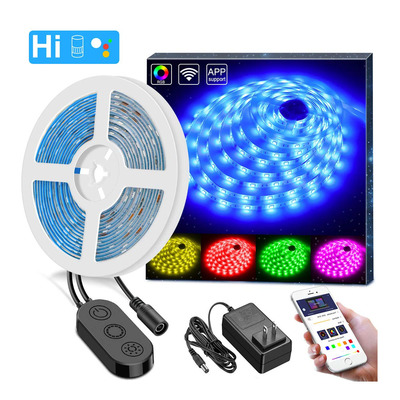 Govee 5M Waterproof Wireless Strip Lights
Take your connected home up a notch for only $18 thanks to these easy-to-use strip lights.
$17.99 $29.99 $12 off
If you have a Wi-Fi network and an AC outlet, then you'll be able to use these lights. Simply plug them in, mount them using the included adhesive, and connect them to your Wi-Fi network using a free app. The lights can be controlled with the included remote, the aforementioned app, or your voice using Alexa and Google Assistant. Choose from 16 million different colors, make the lights brighter or dimmer, or pulse the lights to your music. Since they use LEDs, the strip lights will stay cool to the touch and won't jack up your power bill.
Note that these lights can only be one color at a time. For something multicolored, opt for the Govee Dreamcolor strip lights at 30% off with code ZHRJ5VMF.
We may earn a commission for purchases using our links. Learn more.