We don't see stellar deals come around for the Amazon Echo Dot 3rd-Generation Smart Speaker too often outside of Prime Day, Black Friday, and one-off deals that often have several restrictions or requirements. However, today Prime Members can get 50% off the normal price of the device, paying just $24.99 via Woot. This deal is only slated to last for a few days, and it comes within a few bucks of the best "regular" non-restrictive deal we've shared for the speaker. The only caveat is that you must be a Prime member, so if you aren't yet, consider scoring a free 30-day trial. You'll get free shipping with your order as well. There are a couple of colors to choose from as well as a limit of three speakers per order.
Prime Pays Off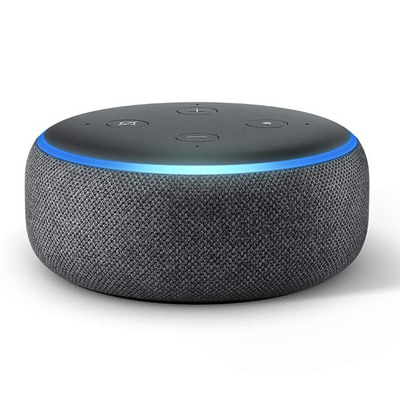 This deal is killer, but it turns into a pumpkin at midnight — if it doesn't sell out before then. Prime members can get up to three speakers at $25 each with free shipping. Echo Dot speakers are an excellent way to add tons of smarts to your home.
$24.99 $49.99 $25 off
Echo Dot speakers are one of the easiest ways to start up a smart home. You can use them to listen to music from several different streaming services, control compatible smart home devices like Philips Hue bulbs or Nest Thermostats, and so much more. Check the weather just by asking. Hear a cringeworthy knock-knock joke or fun fact. Set timers so you won't burn dinner. There are tons of features that make these speakers worth having around, and if you know someone that isn't exactly tech-savvy, an Echo Dot also makes a great gift that'll help them dip their toes in the water. I personally never thought I'd use my Echo Dot much, and now I have one in every room of my house. New features are being added all the time, too.
While a new version of this speaker just came out, there aren't a ton of specs that set it apart from the model you'll be getting today. The neatest feature that the "new" model has is a built-in LED clock display. That adds convenience, but shouldn't be a dealbreaker if you're interested, especially considering today's sale price.
We may earn a commission for purchases using our links. Learn more.