Plex live TV makes its way to Android phones and tablets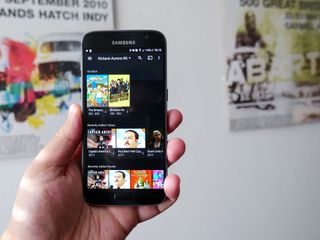 When Plex live TV first launched it was made clear it was a staggered rollout where device support would get added over time. That time is now for Android phones and tablets with the mobile app joining the Android TV app in getting the new feature available to Plex Pass subscribers.
The update comes alongside a similar one for the Apple TV, and enables your Plex server to stream your favorite shows over your local network to any of the Android devices in your household. The only thing you need is a network TV tuner like the HDHomeRun Connect (opens in new tab) and a suitable digital TV antenna.
More: Plex live TV comes to Android TV
That's not all, though. Plex is also announcing that as of today the DVR function is out of beta and you'll be able to use this directly from your Android mobile devices too. Once the feature is set up on your Plex Server you can browse and schedule recordings as well as watch them back from all your devices.
And don't forget if you're an NVIDIA Shield TV owner, you can set up Plex Media Server on that.
More: How to set up Plex Media Server on NVIDIA Shield TV
With the expanded rollout of live TV, Plex is also introducing time shifting. Rewind, pause and fast forward live shows so you "don't have to time your snack quests during commercials" (their words!)
If you're an Android Plex user, the circle is now complete. You can enjoy your favorite TV alongside your own media content whenever you like on whatever device you choose. If you also use Plex on other devices, there's also a heads up on what will get this update next.
Roku, the Plex web app, Amazon Fire TV and Plex Smart TV apps are all next on the slate to get live TV, so if you're using one of those, sit tight a little while longer. The updated Android app should be rolling out to your phone or tablet imminently.
Download Plex from the Google Play Store (opens in new tab)
Android Central Newsletter
Get instant access to breaking news, the hottest reviews, great deals and helpful tips
Glad these features are making their way to the different platforms. I had been using Emby to record TV for a while and still am until they allow me to watch a show while it's recording starting from the beginning of the recording. So far it appears I can record a show and then start watching that same channel a bit later without it using a second tuner but it shows what's currently on and doesn't start at the beginning of the recording. I want to start a show and then catch up skipping commercials.

I'm an Emby user as well and generally prefer it over Plex. I can watch a recording as it's taking place, but I don't think I can time shift during that recording. Or couldn't last time I tried. I highly recommend that people give Emby a try.

Definitely can timeshift while watching a current recording. My wife does it every Monday night while watching The Bachlorette. This is on Amazon Fire Sticks. I haven't tried it on my phone or any other device.

Local is good, but I thought it would work outside of home as well.

So will this allow you to cast to Chromecast? Not seeing a Cast button on there, but haven't used Plex in a while.

'll 0 0 25lop00p oooco b qs
Android Central Newsletter
Get instant access to breaking news, the hottest reviews, great deals and helpful tips
Thank you for signing up to Android Central. You will receive a verification email shortly.
There was a problem. Please refresh the page and try again.