Android browser nearly 52% faster than Safari on the iPhone
If speed is something you crave, by choosing the Android OS you chose the faster browser without even realizing it. Blaze Software conducted an extremely intensive study on browser speeds, and after 45,000 tests they were able to conclude that the Android browser was much faster then the iPhone using Safari. The average load time on an Android device was 2.1 seconds, while the iPhone was stuck at 3.2, which is 52% faster, a huge improvement.
Sure, the number may seem small, but if you browse the web a lot, or visit forums or anything where multiple pages are loaded in order to get where you need to be, the difference can be seen. Even with the "improvements" to the JavaScript that iOS 4.3 was supposed to bring, the results were not swayed for the iPhones favor, and the Android remained victorious. The tests were comparing and iPhone 4 running 4.3 to a Nexus S running 2.3, and full information regarding this study can be found at Blaze Software. [Blaze via Gizmodo]
Have you listened to this week's Android Central Podcast?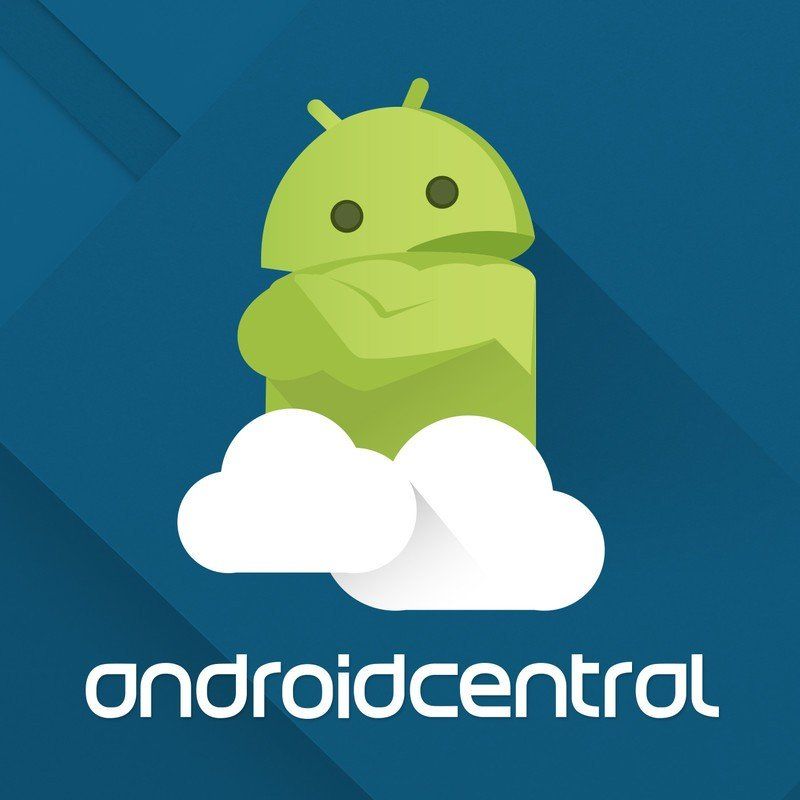 Every week, the Android Central Podcast brings you the latest tech news, analysis and hot takes, with familiar co-hosts and special guests.
Jared started off writing about mobile phones back when BlackBerry ruled the market, and Windows Mobile was kinda cool. Now, with a family, mortgage and other responsibilities he has no choice but to look for the best deals, and he's here to share them with you.
I'm an android phone owner and I don't give a flying jack if my browser is faster than iPhone's. I am disappointed about sh!tty software though.

I agree, I hope gingerbread is smoother.

Please we all know you're a lil apple fan boy posting this just to Android look bad. Look, why don't u get out and go, gee idk, maybe iPhone central or sum crap like dat u freaking troll.

It saddens me to see a headline boasting of my favorite phone OS's superiority that contains a glaring grammatical error. Faster THAN...

I do apologize for that. I try to catch em all, but sometimes my fingers are working faster than the brain. All fixed now, so we can be proud again! :)

faster "than" the brain....

"fingers are working faster than the brain", that would seem to be a problem with you in general. According to this informationWeek article, the study is flawed. Here's the link: http://www.informationweek.com/news/personal-tech/smart-phones/showArtic...

I'm glad to see it was fixed...maybe AC should add a good looking tech chick as an editor like Georgia from their sister site, TiPb :)

this is old, well accepted information

I find that hard to believe I have a Droid Incredible and have students that come in with iPhone 4's and they blow past my phone. They are running Android 2.3 in the article so not sure if that is the difference or not.

Same networks? Also, the Incredible modifies the stock browser. No idea if that has a hit on performance.

One MAJOR problem with the testing... They used a third-party browser on iOS to test the speed. Unfortunately this does NOT take advantage of the new javascript engine in 4.3. You have to use the native Safari app to see the improved Nitro engine performance. I suspect the gap is much smaller than 52%. And yeah, I love my Nexus S :)

Well, if that's correct, that's a good example of one reason why Android is better, because we have options that alter stock software can utilize the code of webkit and speed enhancements brought by the OS. From the article: "UPDATE: Some wonder whether the new Nitro JavaScript engine was used in our measurements. We're still investigating this issue, as the report was completed before it was made known. So far we've seen indications in both directions, so we can't say for sure it's being applied. That said, the results from measuring Android show that JavaScript only accounts for a small percentage of the total load time, about 15% on average. This implies that even if Nitro is not in use, it likely can only slightly narrow the gap. We'll follow up with any additional info."

If your loading flash and they aren't that makes a big difference.

Without trying to put words in your mouth, what are you suggesting? That Android should have to load flash because 2.2/2.3 can and that Apple shouldn't have to since it isn't allowed by the OS? Also, where does your information come from? While I think you might in fact be correct, I've read the article and I'll assume you haven't since it doesn't mention flash at all.

Not surprised at all, people on IOS devices seem to care more about how "smooooth" it is, regardless of the speed. Smooth does not equal speed, nor is it necessary.

This is funny, the other day, you guys are commenting how you dont care about iOS and for iphone fans to stay on their site, and how the iOS is not standard and how google was in the making when the 1st iphone came out- whatever, the fact is, everyone measures, as in this blog, their phone against the iphone. Loved my OG Droid, incredible, and Droid X. I agree, the android does some things quicker, but the "smoothness" (yes I said it) of the iphone trumps all that speed. Not sure about the thunderbolt yet, havent seen it.

If Android's average browser speed is 2.1 seconds and iPhone's is 3.2 seconds, this does NOT mean that Android's browser is 52% faster. 52% faster implies that the Android load speeds are less than half that of the iPhone. Just looking at the numbers, this is clearly not the case. The mathematically correct statement is that Android's browser yielded results that were approximately 35% faster than that of the iPhone, or, better yet, that the iPhone browser loading speeds are approximately 52% slower than Android's. Shame on all the sites reporting this mathematical inaccuracy. EDIT: I'm sorry if some of you think this is "spam", but I'm trying to point out that the results being reported are false. It's analogous to saying that $100 is a 20% increase from $80. It's not right. It's only correct to say that $80 is a 20% DECREASE from $100. In essence you are being lied to and misled, whether intentionally or (more likely) accidentally, by the initial report. Doesn't this bother anyone? Including the editors of Android Central?

Back when Froyo first came out, I benchmarked the stock browser on my iPod touch (jailbroken iOS 4.1), my BlackBerry browser (OS 5) and my Desire's 2.2 browser and Safari vs Android browser were very similar in speed while the BB browser struggled (Opera mini on BB is waaaaay faster). But with CM7 Gingerbread, I noticed the browser is significantly faster, actually the Gingerbread OS is faster as a whole.

By the way folks, check out the source article. It explains the methodology. The "custom app" was intended only to measure load speeds using Safari and Chrome. The browser itself supposedly did all the work, which means they did try to take into account JavaScript improvements. They found that the improvements made very little difference, although whether they succeeded in truly capturing recent enhancements to the browser remains to be determined. Unfortunately their results are betrayed by the bad math that I mentioned above, which stems from their site. This misunderstanding of a basic mathematical ratio makes me question the integrity of their statistical study. Hopefully it was just a silly oversight. Edited for correctness.

They used a 3rd party app they created which basically invalidates the testing. If they claimed they were testing performance of embedded browser windows, it may be valid to demonstrate the possible superiority of apps that use this between phones. http://www.loopinsight.com/2011/03/17/study-comparing-android-to-iphone-... Ugh.

As much as I love Android, this is a flawed and misleading test (not to mention headline). We just had an Apple commercial spewing FUD, we don't need to do the same. Fix please?

Someone uses tools optimized for iOS 4.3, and Android 2.2 to measure graphic benchmarks on the Xoom, running 3.0. That's GOSPEL TRUTH™ and anyone who mentions it is a AndroidFanyboy so-and-so. Here we see that Apple's holding back and not allowing developers access to code that improves web browsing. ZOMG TEST IZ FLAW!!! YOU ALL ARE ANDROID FANBOYS!! I see a trend.

It wasn't exactly top secret that Apple only rolled out the Nitro engine in Safari. This study used the embedded webview and tried to claim it's the same thing as the official Safari engine? Nitro engine is not available in the embedded webview, because it is proprietary apple technology and not allowed by competing browsers in the apple app store (nor in proprietary applications such as used in this test). Though it gives an obvious advantage to safari over other browsers in the apple walled garden, this study basically compares how an app runs on iOS versus android and that is basically it. To speculate anything beyond that is just not accurate and is misleading. It hilarious that a study so obviously flawed made it all the way to bloomberg. By the way, Nitro engine seems to make a big difference. Not saying anything is better than the other, just a very flawed and misleading study. I'd be surprised if we ever hear anything from this guys again.

It wasn't exactly top secret that Apple only rolled out the Nitro engine in Safari. This study used the embedded webview and tried to claim it's the same thing as the official Safari engine? Nitro engine is not available in the embedded webview, because it is proprietary apple technology and not allowed by competing browsers in the apple app store (nor in proprietary applications such as used in this test). Though it gives an obvious advantage to safari over other browsers in the apple walled garden, this study basically compares how an app runs on iOS versus android and that is basically it. To speculate anything beyond that is just not accurate and is misleading. It hilarious that a study so obviously flawed made it all the way to bloomberg. By the way, Nitro engine seems to make a big difference. Not saying anything is better than the other, just a very flawed and misleading study. I'd be surprised if we ever hear anything from this guys again.

ONE second difference... I LOL'd out loud and nearly pissed my pants.

Let's not get too ahead of ourselves. Read this article before you fanboys start feeling all high and mighty. http://www.phonearena.com/news/Use-of-app-instead-of-mobile-Safari-makes...
Android Central Newsletter
Thank you for signing up to Android Central. You will receive a verification email shortly.
There was a problem. Please refresh the page and try again.