Packing for a trip is sometimes stressful, but packing for an international trip is almost guaranteed to be. Between toiletries, clothing, and tech, it can be difficult to remember to pack everything you need, especially if you're being thrifty and avoiding checked luggage. One compact international travel essential is steeply discounted today, and the best part is it's so small that you can fit it in your personal item. Using coupon code ZEATOQ8O will save you 47% on this Epicka International Travel Adapter, dropping your total from $17 down to just $9.99. That's one of the best prices we've ever seen for the product. Be sure to spend at least $25 or use Amazon Prime to skip any shipping fees.
We're Going On A Trip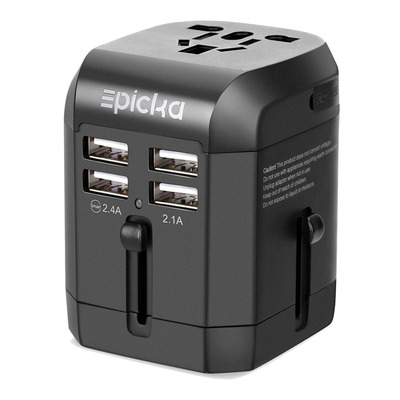 Stash this gadget in your suitcase for just $10 and you'll be prepared to power all of the things in (almost) all of the places. It keeps your tech safe, has great reviews, features multiple ports, and comes with a one-year warranty.
$9.99 $16.99 $7 off
The deal given is no longer valid and we do not have a better one. However, we have found some similar deals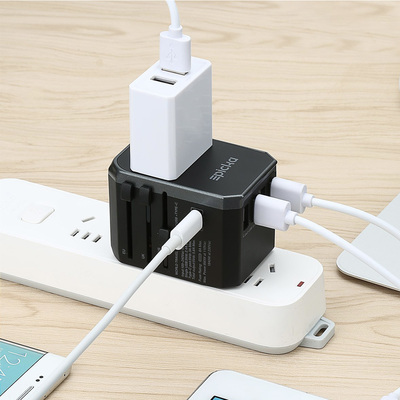 Save on both Grey and Rose Gold. Works in more than 150 countries with access to plugs from the U.S., U.K, Europe, Australia, and more. It also has four USB-A ports and one USB-C port so you can charge six devices simultaneously.
Basically, no matter where you're going, this universal travel adapter will have your back, as it works in over 150 of the world's 195 countries. It'll work perfectly in Europe, Australia, the US, and the UK. There are only a few places where it won't work, which is pretty common for these types of adapters.
Epicka's model features four USB-A ports that can charge at either 2.1 amps or 2.4 amps depending on which one you're using. There's also a built-in AC socket. The adapter can automatically charge most devices as quickly as possible. There are also safeguards built-in to protect your gear from things like overheating and short circuiting. The manufacturer backs your purchase up with a lifetime warranty, making today's purchase an even wiser investment, and over 400 customer reviews have left the adapter with an average of 4.4 out of 5 stars. Your purchase also comes with a carrying bag and a charging cable.
It's important to note that if you want to convert voltages, this adapter is not the product you're looking for. You only really need a voltage converter if you're trying to do something like use a hair dryer or other high-power appliances. If that's the case, try something like this discounted voltage converter. For more suitcase essentials, check out this roundup of the best travel accessories in 2019 — a list that includes Epicka's travel adapter.
We may earn a commission for purchases using our links. Learn more.