With such a wealth of smart home products available, it can get overwhelming when deciding which ones are worth your time and hard-earned cash. One smart home essential that everybody can make use of is the TP-Link Kasa Smart Wi-Fi Plug Mini, and today you can give it a shot at one of its best prices ever via Amazon. It's on sale for only $16.19, which is already $4 off the average price, and you can save another quarter by selecting no-rush shipping during checkout. Shipping is free with Amazon Prime. You can also spend $25 to avoid shipping and handling fees.
You Need To Plug It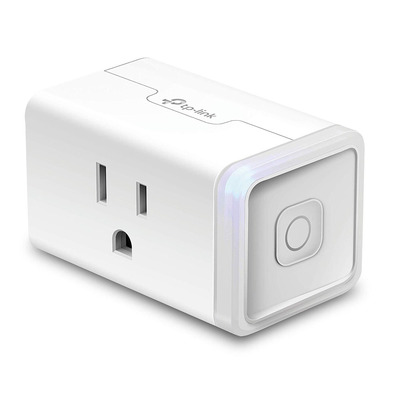 TP-Link Kasa Smart Wi-Fi Mini Plug
These smart plugs allow you to start turning electronics on and off with the free Kasa app. Set schedules, use your voice to control your home, and more.
$16.19 $20.00 $4 off
This smart plug has excellent reviews, with over 4,200 customers raving about its ease of use, small form factor, and overall convenience. That means you'll probably love it, too.
Smart plugs are super versatile. Plug anything into the smart socket and you can start controlling it with your phone or voice and a compatible voice assistant. For instance, if you're like me and you'll just keep pressing snooze as long as the box fan is still on, you can tell Alexa to turn off your fan so you can get your behind in gear. One reviewer mentions that their child's console is connected via smart plug, meaning if it's dinnertime and kiddo doesn't want to stop playing Fortnite, they can just use the app to turn off the power. Boom. Problem solved.
The app also allows you to set schedules. Stagger your lights when you're away for a while, creating the illusion that someone is home, or use your phone to start a slow cooker while you're at work. All you need to start using the smart plug is a phone and a 2.4GHz Wi-Fi network. And the plug itself, of course. Make sure to pick it up while it's still on sale! You can also check out the best smart plugs around for additional options.
We may earn a commission for purchases using our links. Learn more.