Powering up multiple devices all at once can be a hassle without the right tech, especially when you're away from home and the number of outlets available to you may be limited. Luckily, ORICO is offering its Desktop Travel Power Strip at a 50% discount making it easier and more affordable to charge up on the go. To get the discount, you simply need to enter code YMZEEHLY during checkout. That drops the $15 power strip down to just $7.49 for a limited time. We've never seen it fall that low directly, so this is definitely one to jump on quickly.
Power to the people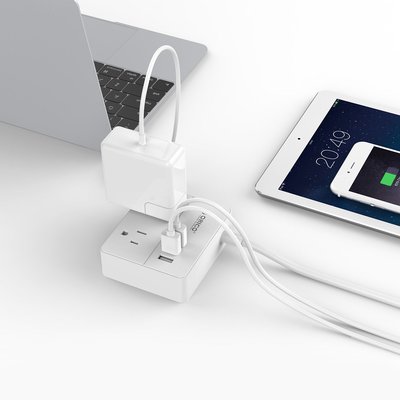 With a lightweight and compact design, a 3-foot cable, two AC outlets and three USB ports, this power strip is ideal for converting limited hotel power points into something more useful.
$7.49 $14.99 $8 off
ORICO's power strip comes packed with two AC outlets and three USB 3.0 ports featuring a total output of 1250W. The USB charging ports can intelligent detect your devices and charge at the ideal rate. The power strip is designed to be portable, offering a compact and lightweight form factor and a 3.3-foot cable. Of course, it works great in a home or office setup but it's also the perfect device to pack with you on your next trip to ensure your hotel has enough outlets for all your gear. Its built-in safety system ensures complete protection from electrical short circuits, over heating, over charging, and more, plus it's backed by an 18-month warranty.
We may earn a commission for purchases using our links. Learn more.