Advertisement Feature
Enjoy Fios Gigabit Connection w/ phone & TV for $79.99 a month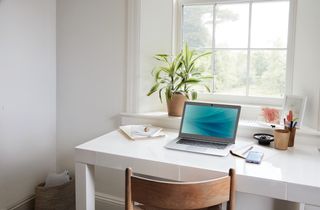 Fios by Verizon gives you the best experience there is when it comes to internet, phone, and TV. The 100% fiber-optic Fios network delivers crystal-clear phone calls, beautiful HD TV with Custom TV channel packages, and blazing-fast internet with speeds up to 940 Mbps download and 880 Mbps upload.
Verizon is offering Fios Gigabit Connection, a Triple Play bundle with Internet, Phone and TV for just $79.99/month online with a new 2-year agreement.
With this offer, you'll get internet with speeds of up to 940/880 Mbps, along with crystal-clear HDTV and home phone service. And to help sweeten the deal, you'll also get multi-room DVR service and SHOWTIME® at no extra charge (opens in new tab) included for two years. SHOWTIME offers great original programming that includes shows like Ray Donovan, Shameless, Homeland and more.
Stuck in a contract with another provider? There's no need to worry. Verizon is offering up to a $500 credit to help cover your early termination fee, to make switching to Fios that much easier.
What's Included
100% fiber-optic network with Fios Gigabit Connection with speeds up to 940/880 Mbps.
Custom TV plans powered by advanced fiber-optic network technology for incredible picture quality.
Fios Digital Voice home phone service that delivers the voice quality of a 100% fiber-optic network and includes calling to the U.S., Canada, and Puerto Rico.
2 years of Fios Multi-Room DVR service
2 years of SHOWTIME at no extra charge.
Don't want to go all-in with a Triple Play? You can still get amazing standalone Internet from Fios. For just $39.99/month (opens in new tab) online plus taxes, equipment charges and other fees, experience Fios 100/100 Mbps Internet (opens in new tab) and stream to your favorite devices, binge your favorite shows and video chat with friends across the globe — without missing a beat.
Learn more (opens in new tab)
Android Central Newsletter
Thank you for signing up to Android Central. You will receive a verification email shortly.
There was a problem. Please refresh the page and try again.