Best travel cases for PS4 in 2022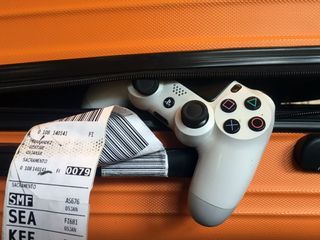 (Image credit: Android Central)
There are times where you absolutely have to hit the road with your PS4. Maybe you're heading to a gaming convention and want to set up your console in your hotel room between competitions, or maybe your parents are dragging you on a summer-long RV trip across America. Whenever I need to move my PS4 from point A to point B, I use a case so I'm not cut off from the best PS4 Pro enhanced games. Whether you need more storage space or just need something simple, there's an option for everybody. Whatever you choose, be thankful you aren't lugging around a PS5.
Carry it all
For some folks, traveling with a PlayStation on hand is a must. If you are one of those people, hopefully, these cases — like the excellent CTA Digital Case, will help you to get where you're going without your console taking any damage.
No matter what bag you use, remember to secure your PlayStation 4 for travel and to remove any discs in the PS4. It's very easy to break your console if you let a disc slip out of position, into the inner workings. If you want to get even more stuff to make your PS4 a complete experience, there a lot of other accessories to check out.
Android Central Newsletter
Get the best of Android Central in in your inbox, every day!
Thank you for signing up to Android Central. You will receive a verification email shortly.
There was a problem. Please refresh the page and try again.