The best Visible phone plans, deals, and more: December 2023
Get Verizon's massive network for less with Visible.
Quick menu
1. Visible deals
2. Visible plans
3. Coverage and 5G
4. Phone compatibility
5. Competition
If you're ready to switch carriers and bang for the buck is important to you, allow me to introduce Visible. The Verizon-owned wireless carrier, uses that carrier's vast network to provide stellar LTE and 5G coverage with no hidden fees and two simple, affordable data plans that don't skip on premium features.
Unlike other alternative carriers that simply "borrow" network access from one of the big three providers (Verizon, AT&T, and T-Mobile), Visible is wholly owned by Verizon and has all of the capabilities of a full stack carrier. Plus, they're 100% digital, which means they're able to provide exceptionally affordable service with all of the benefits of a mainstream wireless network. They're also known to offer great deals, so whether you're considering switching to Visible or you've been with them for years, you'll find everything you need to know about the carrier below.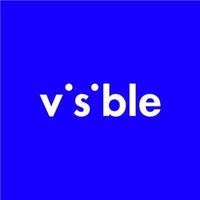 Verizon coverage at a Visible price
Visible gives you great Verizon coverage with no limits, including 5G with truly unlimited high-speed data, 5Mbps hotspot, and the new Visible Plus plan with premium extras like international calling. Pair this service with no contract and 24/7 customer support? Sounds like a win-win.
Visible deals
Visible typically offers a handful of deals to new customers who switch from a competing carrier, particularly if you're willing to transfer your existing phone number. These offers can include everything from discounts on your phone bill to free gift cards and more. All things said and done, Visible's promotions occasionally rival the best Verizon deals on the web.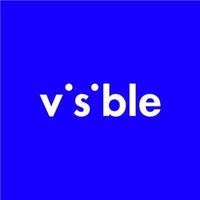 Visible Plus: Save $10/month for 6 months with promo code 35FOR6
Sign up for the Visible Plus plan and use the code 35FOR6 during checkout and you'll save $10 per month during your first six months of service. That knocks the monthly price of the plan down to just $35, and you'll get to enjoy unlimited talk, text, and data, plus 5G Ultra Wideband, 50GB of premium data, and unlimited calling to over 30 countries worldwide.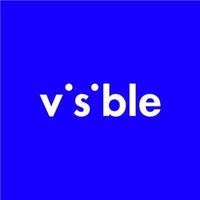 Visible plans
The Visible Basic plan
Why you can trust Android Central Our expert reviewers spend hours testing and comparing products and services so you can choose the best for you. Find out more about how we test.
Visible has the simplest set of plans of any carrier. It's currently $25 per month for unlimited talk, text, and data in the U.S. on Verizon's network. Unlike some other prepaid unlimited plans, it's truly unlimited with no fine print or data caps. In reality, Visible is an all-digital carrier meaning all of its services work over the data network. This means that even your calls and texts are routed through LTE or 5G. While many other carriers are moving towards this setup, Visible has gone all-in on the concept.
Visible is also unique for including an unlimited hotspot. It's unlimited in the sense that you don't need to worry about how much data you actually use. It is limited in the sense that your maximum download speeds will only ever be 5Mbps. For this reason, Visible isn't a good replacement for a home connection. Still, it's a fantastic companion to a great Chromebook or Android tablet when you're away from your home Wi-Fi connection. 5Mbps is enough for basic streaming and web browsing but don't expect large files to download or upload quickly.
The Visible Plus plan
Like we mentioned above, in August 2022, Visible got rid of their popular Party Play plan and made two significant changes to their service. First, they dropped $10 off their standard Visible plan (which is surprising, since many companies are currently raising their prices, not decreasing them), bringing it down to just $25 per month. Additionally, they added a totally new plan called Visible Plus.
The Visible Plus plan offers all of the great Unlimited benefits of the basic plan, plus extras that include 5G Ultra Wideband, data roaming in Mexico and Canada, international calling from the United States to over 30 countries, and international texting to over 200 countries. This premium plan is currently $45 per month, which is only $5 more than the basic plan's old price.
Coverage and 5G
Visible is an all-digital carrier meaning it uses a data connection for everything. It also only uses LTE and 5G with VoLTE and VoNR for calls. This isn't as bad as it seems at first, as Verizon has been able to deploy LTE to most of its towers. Still, if you live in a rural area, it's worth double-checking Visible's coverage map to ensure you've got solid coverage everywhere you go.
Visible also includes 5G at no extra cost, including Verizon's nationwide 5G and the incredibly fast Ultra Wideband mmWave network. 5G speeds are limited to 200Mbps, but realistically, this is more than most people will ever need for the next few years at least.
All of this means that Visible customers will have no access to Verizon's old 3G network or even older analog network. For most people, that's not an issue as LTE has been the main focus of cellular expansion for years now, but it can affect some rural areas. You also don't get access to Verizon's roaming partners. While Verizon's network covers most people, it still buys some coverage from other carriers to fill in a few gaps. Visible customers will have no service in these areas.
Visible does not limit its connection speed, though Visible customers will be deprioritized compared to Verizon customers. This means that when the network gets crowded, your data speeds will drop much lower than you might expect. This will affect people living in dense areas more than suburban customers, but if your main tower sees a lot of traffic at specific points during the day, you may notice your speed tanking. This is noted in Visible's terms, but it's worth keeping in mind.
Phone compatibility
Visible requires your phone to support digital services like VoLTE, so support for older phones is quite limited. Still, most iPhone models released after the iPhone 6 will work without issue. iPhones with eSim support, iPhone 8, and later, can also be activated without ordering a SIM with the Visible app. Android eSIM support is due later but hasn't been released yet.
Visible supports most of the most popular Android phones as well as iPhones, with VoLTE as a requirement. Still, some unlocked Android phones that would seem to work won't have compatible software and won't be compatible. When you sign up for service, Visible will help you check your phone by IMEI to be sure you can use the service. You can also check this list of the best phones for Visible.
If you want to use 5G on Visible, newer devices like the Google Pixel 8, Samsung Galaxy S23, and Samsung Galaxy A54 all work. Visible also sells a wide range of phones, from cheap-but-good Androids to high-end Galaxy phones and Pixels. If you have an older phone that's not compatible with Visible, you can also take advantage of Visible Swap to get a free and compatible Android phone when you sign up. You'll need to send in your old phone within 15 days of receiving your new one so don't forget.
Competition
Visible isn't the only unlimited plan around and not even the only unlimited prepaid carrier on Verizon. There are a ton of plans to consider, including Visible vs. Verizon postpaid. Verizon offers premium data and a slightly larger network with roaming, though it's much more expensive, while Visible vs. Verizon Prepaid is a bit more similar but has a much greater focus on lighter users with smaller data plans.
If you have good T-Mobile coverage, Visible vs. Mint Mobile is worth considering, thanks to large data packages that work for most and great multi-month savings. Mint Mobile will also work with more unlocked phones. Similarly, Visible vs. Metro by T-Mobile offers plenty of data on the T-Mobile network with competitive rates with a family plan. Visible vs. Boost Mobile shows what's possible with the T-Mobile and Sprint network with a wide range of plans and great support for calling and roaming in Mexico and Canada.
Visible vs. Google Fi showcases Google Fi's unparalleled international roaming options and impressive network switching in the United States. Finally, Visible vs. Cricket Wireless demonstrates how a prepaid unlimited plan on the AT&T network stacks up with more multi-line options.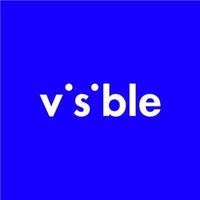 Two plans, loads of coverage
Visible keeps things simple with two affordable plans, Verizon 5G and LTE coverage, a free 5Mbps hotspot, and no contract whatsoever. Plus you'll get access to all the newest Android phones and some pretty enticing deals that put other carriers to shame.
Be an expert in 5 minutes
Get the latest news from Android Central, your trusted companion in the world of Android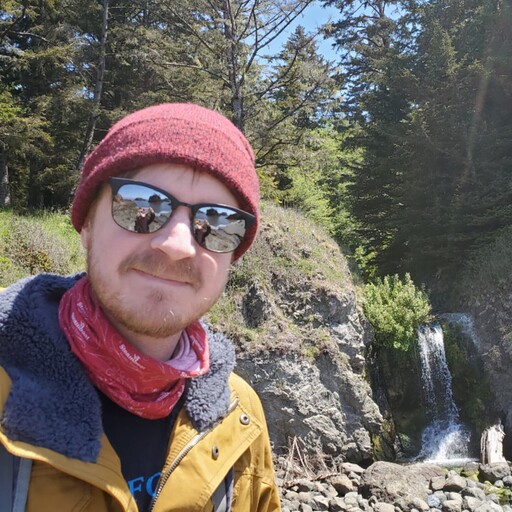 After almost a decade of working in the e-commerce space, Patrick Farmer (he/him) began his career at Android Central as a Deals and Commerce Writer before moving into a new role as AC's eCommerce Editor in 2023. When he's not hunting down the best deals and offering shopping advice for our readers, you'll often find him listening to music, camping out at a brewery, or treating his cat like a human child.