Visible vs. Verizon: Which carrier should you get?
Visible is unmatched when it comes to price.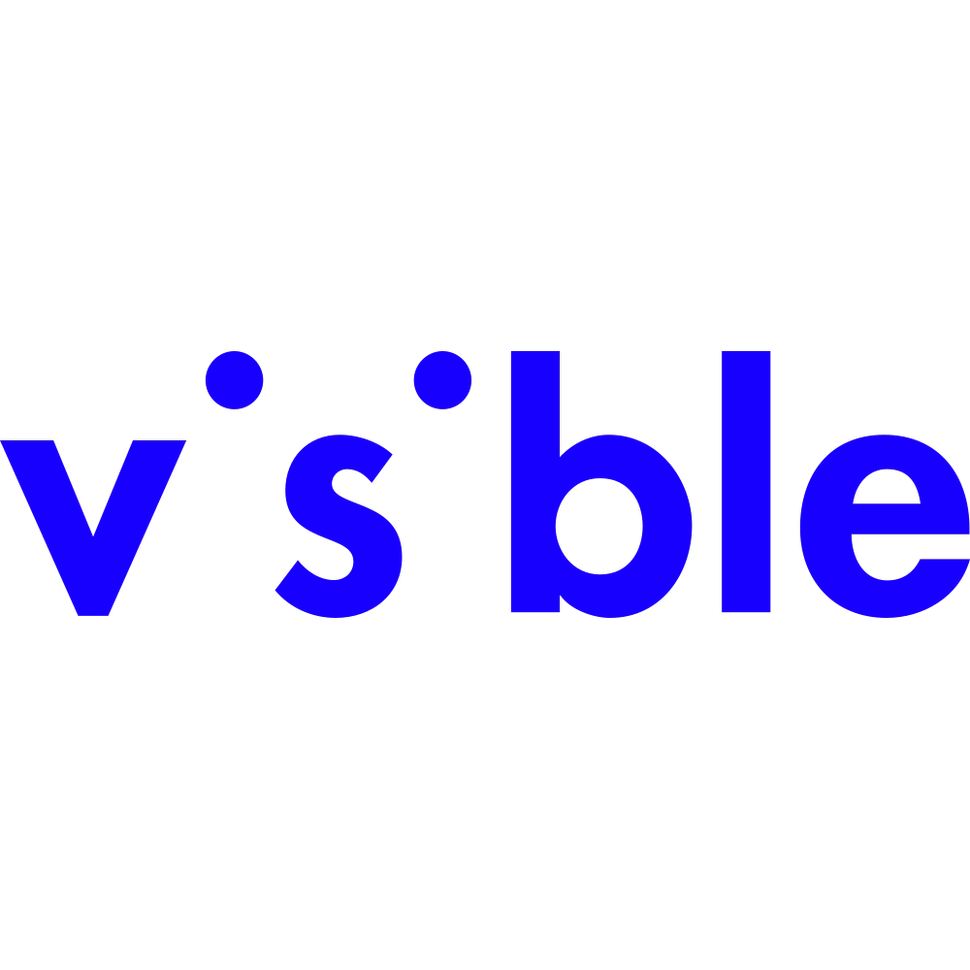 Two unlimited options
Visible is an excellent fit for most people thanks to its strong network coverage and low-cost unlimited data. Visible has two plans, both with unlimited data, and some faster options than Visible's older plan.
For
No contract
Unlimited talk and text
Unlimited LTE and 5G data
Unlimited hotspot (5Mbps)
Premium data available
Taxes and fees included
Against
Fewer supported phones
No 3G or roaming access
More is more
Verizon Wireless continues to set the bar in wireless service as one of the strongest networks available. With some of the fastest speeds and a massive LTE network, a growing 5G network, and 3G and roaming to fill in the gaps, it's one of the best wireless experiences available.
For
Better coverage with roaming
Faster speeds
Larger phone selection
Ultra-Wideband 5G perks included with unlimited plans
Nationwide 5G on every plan
Against
More expensive for one line
Contract required
Visible stays focused on nailing the basics that smartphone users care about most with two simple plans. Verizon Wireless offers an extensive array of plans making it possible to find something that precisely meets your needs though it does make it easier to spend more than you need to.
Visible's approach of giving you everything means that you will never have to wonder if you have enough data or minutes. Instead, you'll have to think a bit more about the quality of your coverage.
Visible vs. Verizon Wireless: Verizon customers are a higher priority
Why you can trust Android Central Our expert reviewers spend hours testing and comparing products and services so you can choose the best for you. Find out more about how we test.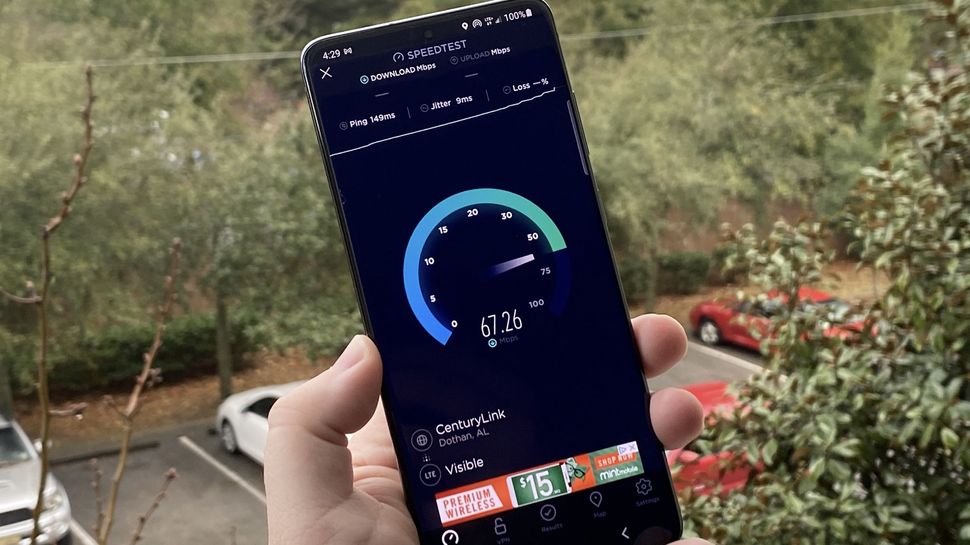 Verizon owns Visible so you'll be a Verizon customer no matter which you choose. The difference really comes down to priority.
Verizon's plans mostly have higher-priority data, but with Visible's newer Visible+ plan, Visible can now compete on network quality. Visible still has a cheaper plan with lower priority data. While this plan doesn't directly throttle speeds, you could notice slower speeds in congested areas. The cheaper plan will perform more closely to the old plan we tested in our Visible review, which is fine for most people.
Verizon's network will be noticeably larger if you stray away from more populated areas. This is thanks to Verizon customers still having access to Verizon's older 3G towers and LTE roaming towers. Verizon phones will connect to 5G or LTE if possible, but if there is no native Verizon signal available, they can fall back to the other networks.
Visible uses Verizon LTE and 5G exclusively, and while the coverage is getting closer to what Verizon customers can access, this network is still a bit smaller. For most people that spend their time in urban or suburban areas, these differences will be minimal and for those with a 5G phone and C-band coverage, may be unnoticeable. Still, this varies by location so there's a chance Visible won't work for you.
Swipe to scroll horizontally
| Header Cell - Column 0 | Visible | Verizon Wireless |
| --- | --- | --- |
| Network | Verizon: LTE, 5G | Verizon 3G, LTE, 5G |
| Ultra Wideband 5G | Visible Plus | 5G Do More, 5G Play More, 5G Get More, One Unlimited for iPhone |
| Multi-line discounts | None | Most plans |
| SPAM protection | Yes | Yes |
| Taxes and fees | Inlcuded | Not Included |
Visible vs. Verizon Wireless: Is Visible a match in coverage?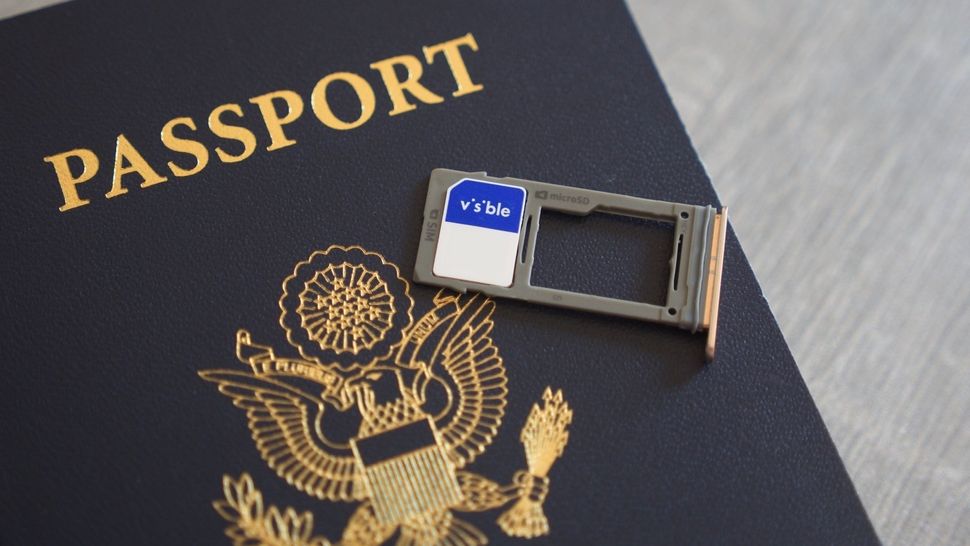 Visible only uses Verizon's digital network, including LTE and 5G coverage. Nationwide 5G is included with both Visible plans with the faster Ultra Wideband coverage available with Visible+. For most people, either plan should provide plenty of data speed for streaming, browsing, and general usage, but if you need a bit more speed, the premium data with Visible+ may be a worthwhile upgrade.
There are a few gaps, and Verizon fills those by either relying on its older 3G network or buying data from other providers for roaming. Visible doesn't get access to Verizon's roaming partners.
The Verizon 5G network is growing quickly, with at least some 5G coverage in most urban areas. Verizon's faster Ultra Wideband network is much smaller though the carrier only began building it in January of 2022. Verizon has C-band coverage in 60 cities, with many more coming in the next few years.
It's also worth noting that Visible doesn't support any international calling or roaming except in Canada, Mexico, the US Virgin Islands, and Puerto Rico. Suppose you need to call another country or need service while traveling, you'll need something else.
Verizon's postpaid plans do offer what it calls international TravelPasses for its plans. In Mexico and Canada, this comes to $5 per day, and in more than 185 other countries, the cost is $10 per day. If you're on one of the unlimited plans, however, you'll get talk, text, and use unlimited data when traveling in Mexico and Canada as well as international texting to over 200 countries.
Visible vs. Verizon Wireless: Visible's plans
Visible recently updated its plan structure with two plans: Visible and Visible+. Starting with Visible, this plan is simpler with unlimited talk, text, and data. Data isn't prioritized, and 5G access is limited to the slower nationwide network. Both Visible plans have unlimited mobile hotspot data at 5Mbps, spam call protection, and calling to Mexico and Canada. The cheaper Visible plan is $30 per month with taxes and fees included.
Visible+ adds 50GB of premium network data which keeps your data speeds as high as possible, even on a crowded tower, for the first 50GB of usage per month. You also get access to Ultra Wideband 5G for faster 5G access, where Verizon has C-band and mmWave coverage. International coverage also gets a boost with unlimited usage in Mexico and Canada. Besides that, you get international calling to 30+ countries and texting to 200+ countries included. Visible+ costs $45 per month, including taxes and fees.
Swipe to scroll horizontally
| Header Cell - Column 0 | Visible | Visible+ |
| --- | --- | --- |
| Data | Unlimited | Unlimited |
| Premium data | None | 50GB |
| Hotspot data | Unlimited (5Mbps) | Unlimited (5Mbps) |
| 5G | Nationwide | Nationwide and Ultra Wideband |
| Mexico and Canada | Talk and text | Talk, text, roaming |
| Price | $30 per month | $45 per month |
Visible doesn't require autopay to get its best rates. Its prices are even better when you consider that taxes and fees are included in the plan's price. If you're looking to get back to Visible's old $25 price that was possible with the now unavailable Party Pay, you can get a $5 discount by signing up through PayPal.
Visible vs. Verizon Wireless: Verizon's postpaid plans
Verizon's plans mainly focus on unlimited data, with only their basic plan still offering a limited 500MB option. If you just need to make calls and texts, the basic plan could work for you, but at $30 per month, you could save a lot with a prepaid MVNO carrier instead.
Starting with Verizon's cheapest unlimited plan, Welcome Unlimited, you get 5G nationwide access and no data caps. Nationwide 5G, by the way, doesn't have access to Verizon's fast 5G network, so while your phone will say 5G, your speeds will be similar to LTE. Welcome Unlimited has no hotspot data or other perks, but it does get multi-line discounts with up to five other Welcome Unlimited lines on your account. Unlike the rest of Verizon's unlimited options, this plan can only be combined with other Welcome Unlimited lines.
Next up is 5G Start. This plan is very similar to Welcome Unlimited, except it comes with 5GB of high-speed hotspot data. It can also be combined with the rest of Verizon's plans sporting the 5G prefix.
The 5G Do More and 5G Play More plans are the first Verizon plans to come with 5G Ultra Wideband support for faster speeds, and they get upgraded to include 50GB of premium data. The hotspot data gets a boost to 25GB as well. Do More comes with 50% off a hotspot, smartwatch, or tablet plan. It also gets one free travel pass per month and 600GB of Verizon cloud storage.
More consumers will be interested in 5G Play More's perks with Hulu, Disney+, and ESPN+ bundled in. It also comes with your choice of Google Play Pass or Apple Arcade for mobile gamers.
The top 5G Get More comes with all of the perks of Play More and Do More but also takes the premium data to unlimited and the hotspot data to 50GB. This is one of the most expensive plans of any mobile carrier, but if you plan on using most of these features, it might work out to be a decent value for your needs.
Swipe to scroll horizontally
| Header Cell - Column 0 | Data | 5G access | Mix and Match | Hotspot | First line (with autopay) |
| --- | --- | --- | --- | --- | --- |
| Basic | 500MB | No | N/A | No | $30 |
| Welcome Unlimited | Unlimited | Nationwide | No | No | $65 |
| 5G Start | Unlimited | Nationwide | Yes | 5GB | $70 |
| 5G Do More | Unlimited (50GB Premium) | Ultra Wideband | Yes | 25GB | $80 |
| 5G Play More | Unlimited (50GB Premium) | Ultra Wideband | Yes | 25GB | $80 |
| 5G Get More | Unlimited Premium | Ultra Wideband | Yes | 50GB | $90 |
| One Unlimited for iPhone | Unlimited Premium | Ultra Wideband | No | 25GB | $90 |
One plan worth keeping in mind is the One Unlimited for iPhone plan. This plan shares a lot in common with 5G Get More Unlimited but swaps out the Disney, ESPN, and Hulu subscription for Apple One. Apple One is a package of services mainly targeted toward iPhone users, but the plan will work with Androids as well.
While not all of Apple's services are available on Android, some like Apple Music and a web browser version of Apple TV+ is available, so it's not totally worthless on Android. Plus, if you use a Mac or an iPad, you can get the benefits of Apple One on those devices. You can also share the Apple One plan with up to five others when you bring two or more lines to this plan which cannot be combined with other plans.
The 5G Do More, Play More, and Get More plans all come with a 50% discount for Verizon home internet as well. If you have access to Verizon's home internet service, you could also save by bundling your service.
Visible vs. Verizon Wireless: Which phones work?
Both Visible and Verizon are more than happy to sell or finance a phone for you. Verizon does have a more substantial offering of phones, but Visible's growing collection has something that will work for most people. Naturally, you can buy phones for the full price from either carrier. You could also buy one of the best Android phones unlocked and bring it to the carrier for a bit more freedom.
Visible's financing is done through Affirm, while Verizon uses 36-month payment plans. It's worth keeping in mind that Verizon offers a lot of phone discounts, including buy one get one free promotions that rely on this 36-month structure with monthly credits. This means you could get locked behind a multi-thousand dollar paywall if you get multiple phones on Verizon's payment plans. It also means that you could get multiple new phones for your family for a much smaller initial price than buying them outright.
If you already have a device and you want to know if it will be supported, you'll need to use the BYOD compatibility tools for both Visible and Verizon. Support on one doesn't necessarily mean it will work on the other, even though the Verizon network is used for both carriers.
Visible only uses VoLTE for calls, so some older phones, or phones from other carriers, won't work even if it has band support and VoLTE support. You'll need to check your IMEI before signing up from either if you bought your phone unlocked or from another carrier.
Most newer iPhones and some of the most popular Samsung phones are supported. The Galaxy S22 and S23 series are fully supported with 5G on Visible, and the Pixel series also gets support, including the Pixel 7 series.
Visible vs. Verizon Wireless: Which should you get?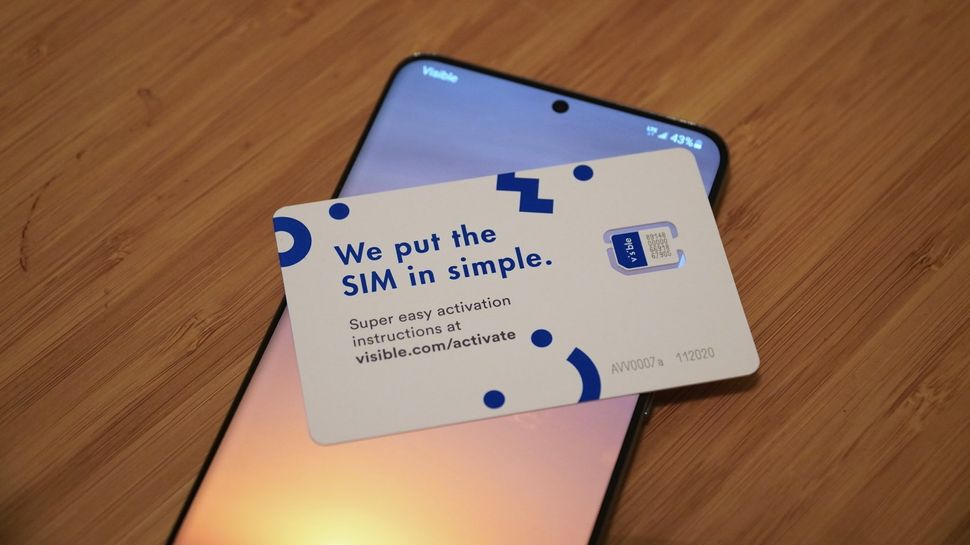 If you've confirmed you have coverage on Visible's network, Visible is your best bargain. Verizon's plans offer marginally better coverage, but for most people, the savings on Visible will be worth it. You should also remember that Verizon has multi-line discounts if you're bringing a family. Keep in mind that Verizon Prepaid might have a plan that's a solid fit as well.
As long as you know you're covered, Visible has two simple unlimited plans that will work for most people. Performance on the cheaper Visible plan may not match Verizon or Visible+, but many people will be perfectly happy with it. The cheap $30/month unlimited plan is easily a contender for the best cell phone plan you can buy. If you've got a compatible smartphone, Visible is definitely worth a shot.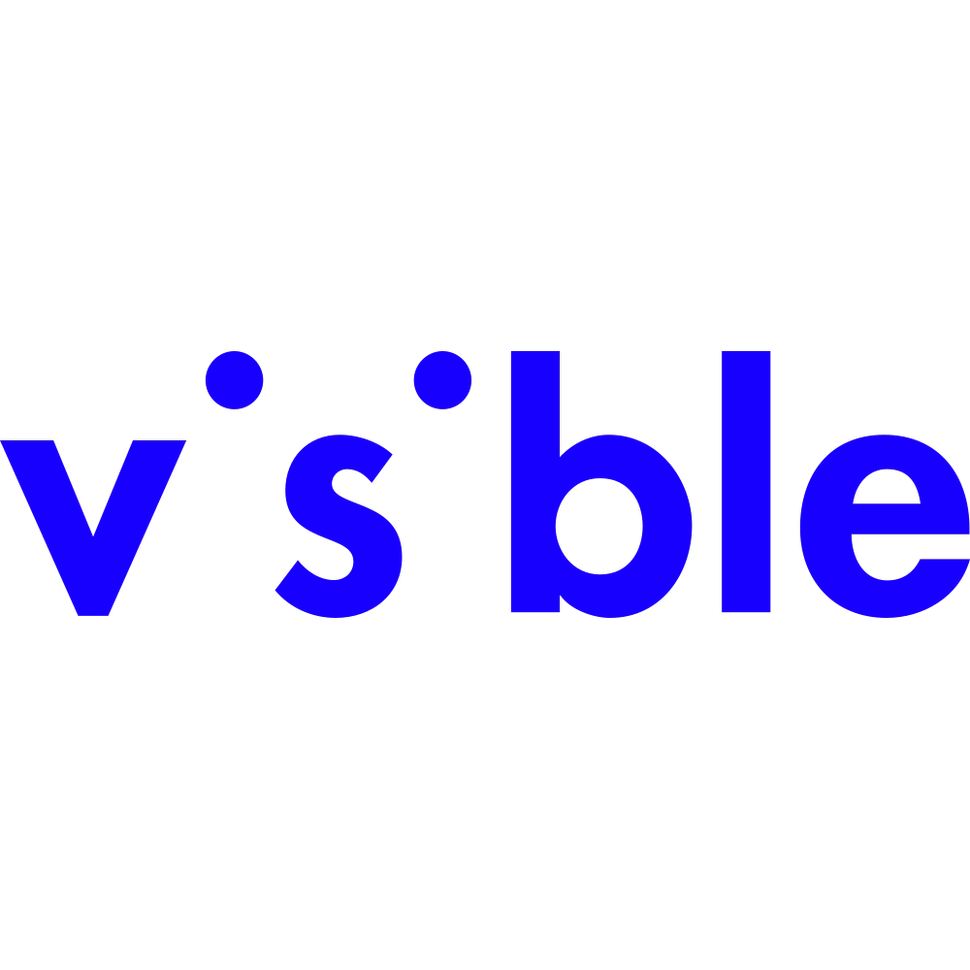 Go unlimited for less
Even with its update to two plans, Visible is still one of the simplest carriers you can get. You get unlimited data on either plan and for most people, the cheaper plan will offer all the speed they'll need.
The king of coverage
Verizon has an excellent reputation for its network and offers unlimited plans with plenty of data to take advantage of it. You can also save with multiple lines to make its prices much more competitive.
Sign up for Black Friday email alerts!
Get the hottest deals available in your inbox plus news, reviews, opinion, analysis and more from the Android Central team.
When Samuel is not writing about networking or 5G at Android Central, he spends most of his time researching computer components and obsessing over what CPU goes into the ultimate Windows 98 computer. It's the Pentium 3.