Visible vs. Verizon prepaid: Which carrier should you get?
Both prepaid carriers are operated by Verizon, but which one rises to the top?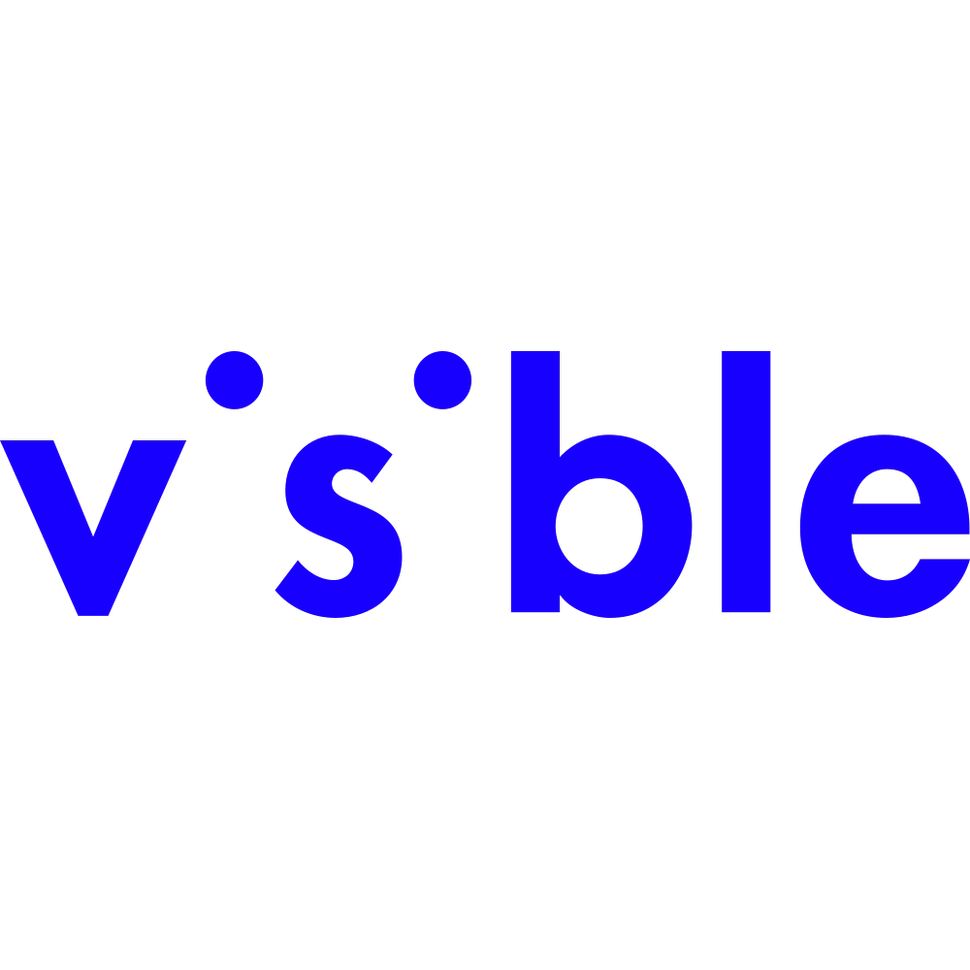 Unlimited for less
Visible is a prepaid carrier owned by Verizon that offers two simple plans with unlimited data. While Verizon's offerings have continued to get increasingly complicated, Visible is a breath of fresh air, offering all the basics you need for an agreeable price. And if you need more features, Visible Plus takes things higher with goodies like international calling and premium data.
For
Unlimited talk, text, and high-speed data
Unlimited hotspot (5Mbps)
Verizon's LTE and 5G networks
Taxes and fees are included
Premium data available
Against
Ultra-wideband performance is limited on the cheaper plan
Fewer compatible phones
No roaming or 3G service
Even more options
Verizon Prepaid offers a broad range of options for just about everyone. Whether you just need to talk and text or want data for multimedia streaming, this prepaid carrier has it all. There's also a loyalty discount for three and nine consecutive months of service, so you save quite a bit in the long run. Verizon Prepaid also works with a wider variety of phones.
For
Verizon's LTE and 5G networks with roaming
Loyalty discounts available
Unlimited talk and text
Unlimited plans include data in Mexico and Canada
Against
Ultra-Wideband 5G limited to the top plan
Expensive for large data plans
Some plans lack hotspot
Both Visible and Verizon Prepaid are alternative carriers owned and operated by — you guessed it — Verizon, so what's the deal? How are they different, and if you wanted to join a flexible carrier on a budget, which should you choose? We compare Visible vs. Verizon Prepaid to help you decide.
Visible currently offers two plans, both of which give you unlimited data with access to Verizon's 5G network, unlimited hotspot data (at 5Mbps), and Spam protection. If you want some extras like international calling, texting, or even roaming in Mexico or Canada, Visible Plus is going to be a better fit. Visible also includes taxes and fees in the sticker prices, so what you see is what you pay.
Verizon Prepaid, on the other hand, has a more traditional range of services with a total of four offerings. These include plans that just include talk and text, as well as unlimited data Ultra-Wideband. Verizon Prepaid's main draw are its loyalty discounts which can bring your bill down over time, with maximum savings after nine months. While the top plan isn't far off from Visible Plus in terms of features — even with the loyalty discounts — it's still significantly more expensive.
Visible vs. Verizon Prepaid: Who needs unlimited data?
Why you can trust Android Central Our expert reviewers spend hours testing and comparing products and services so you can choose the best for you. Find out more about how we test.
Most of us don't need unlimited data, but it can be nice not having to think about usage. Visible's cheapest plan is hard to beat, coming in at just $25 per month with unlimited data but with low-priority data giving way to slightly better coverage on Verizon Prepaid, there may still be a reason to skip Visible. Still, Visible Plus makes the prepaid carrier much more competitive with Verizon Prepaid's top plan while still coming in cheaper. Even with Verizon's loyalty and autopay discounts, Visible comes out on top.
It might be worth it for you to determine how much data you actually need, so that you can make the best decision. You can usually do this by signing into your carrier's user portal and checking your usage history. If all that sounds like too much work or you know for a fact that you need more data than most people do, Visible once again becomes the better value option.
Swipe to scroll horizontally
| Header Cell - Column 0 | Visible | Verizon Prepaid |
| --- | --- | --- |
| Network | Verizon Wireless | Verizon Wireless |
| Nationwide 5G | Yes | Yes |
| Ultra-Wideband 5G | Visible Plus only | Unlimited Plus only |
| 3G | No | Yes |
| Roaming | No | Yes |
Those who love streaming movies and TV shows on the go should keep in mind that both these carriers restrict video streaming quality to SD (480p). This is likely going to be fine for most users but if you watch a lot of (gaming) content, you might be more sensitive to the lack of a HD (720p) 60 FPS streaming option on YouTube. Many video streaming services also offer downloads so with some patience, you can still watch better quality videos.
Visible vs. Verizon Prepaid: Is coverage really the same?
Coverage is going to be the same for most people. However, Visible doesn't have access to Verizon's roaming partners, so it may have issues in some rural areas. Still, Visible has 5G access including Ultra-Wideband 5G, which all but the most expensive Verizon Prepaid plan lacks.
One of the main features of the upgraded Visible Plus plan is access to Verizon Ultra-Wideband 5G, complete with premium data. This means that in an area with C-band or mmWave coverage, Visible Plus can be significantly faster than the base plan. One odd thing to note is that phones on the base Visible plan still seem to connect to the Ultra-Wideband towers with a speed cap in place, according to some user reports.
Verizon Prepaid will be a bit stronger moving into rural areas, but that strength won't mean much to the users in suburban and urban areas. Verizon prepaid has access to Verizon's slower but more widely available Nationwide 5G network on all plans, so at least you'll get some 5G if you've got a compatible phone.
Visible vs. Verizon Prepaid: Visible's plans
Visible has made a few recent changes to its plans offering some improved features as well as more straightforward savings options. The base Visible plan is similar to the old Visible plan that we used in our Visible review with basic unlimited data and unlimited mobile hotspot usage. Starting at just $25 per month, there is no need to sign up with any special parties or codes to get Visible's best pricing.
Visible Plus takes things up a notch with a blast of Premium data and full access to Ultra-Wideband 5G. Starting at $45 (available at $35 for limited time) per month, you get 50GB of premium data as well as some international perks. Both of these plans come with unlimited talking and texting to Mexico and Canada, but Visible Plus adds roaming to the mix. Visible Plus also allows international calling to 30+ countries and texting to 200+ countries.
Swipe to scroll horizontally
| Header Cell - Column 0 | Visible | Visible+ |
| --- | --- | --- |
| Data | Unlimited | Unlimited (50GB premium) |
| 5G access | Nationwide | Nationwide and Ultra-Wideband |
| Hotspot data | Unlimited (5Mbps) | Unlimited (5Mbps) |
| Spam protection | Yes | Yes |
| Price | $25 per month | $45 ($35 for limited time) per month |
While Visible's new plans have somewhat robbed the carrier of its past simplicity, Verizon has managed to create yet another one of the best unlimited plans you can get. Visible Plus adds in some of the main things the old Visible plan was missing, though it must be noted that not everything was a pure upgrade. The old Visible plan came with 5G connectivity with a 200Mbps cap, while the current cheaper plan will be much slower on 5G. Even so, Visible's new speeds should be more than enough for most people.
Visible vs. Verizon Prepaid: Verizon Prepaid's plans
Verizon Prepaid has four main plans, starting with just a basic talk & text plan. From there, you can move up to 15GB of data, or one of two unlimited plans. All plans are eligible for an auto pay discount, which is factored into the displayed prices. Of the data plans, the cheaper unlimited plan comes with 5GB of 5G mobile hotspot data, with speeds reducing to 600Kbps for the rest of the month.
If you opt for the top-tier Unlimited Plus plan, you'll get 25GB of premium hotpost data and unlimited lower-speed data. Unlimited Plus is the only Verizon Prepaid plan that comes with Verizon's fast C-band or mmWave 5G support.
Swipe to scroll horizontally
| Header Cell - Column 0 | Talk and text only | 15GB | Unlimited | Unlimited Plus |
| --- | --- | --- | --- | --- |
| Talk and text | Unlimited | Unlimited | Unlimited | Unlimited |
| Unlimited 2G data | Yes | Yes | N/A | N/A |
| High-speed data | None | 15GB | Unlimited | Unlimited (50GB premium) |
| Hotspot | None | Shared | 5GB | 25GB |
| Calls to Mexico and Canada | $5 | Included | Included | Included |
| Usage in Mexico and Canada | $5/day | $5/day | Included | Included |
| Price | $35 | $45 | $60 | $70 |
| Price after 1 month | $30 (with autopay) | $35 (with autopay) | $50 (with autopay) | $60 (with autopay) |
There are multi-line discounts available, but only with the two unlimited plans. There are, however, loyalty discounts (only for data plans) that reward customers who stick with Verizon Prepaid for multiple months.
You can save $5 a month after three months of on-time consecutive payments. After nine months, the discount increases to $10 a month. It's a nice bonus for long-term customers, but this offer is a bit lackluster if you're looking for short-term savings.
Verizon Prepaid also has access to international service, with Verizon's TravelPass costing $5 or $10 a day, depending on the destinations where you need service. Calling to other countries is also available for $5 or $15 per month, depending on which destinations you intend to call.
Visible vs. Verizon Prepaid: Which phones work?
First things first, Visible is compatible with most iPhones that came out after the iPhone 6. On the Android front, things are a bit more complicated. Visible only works with phones that support LTE and voice-over LTE (VoLTE), so 3G phones and older LTE phones will not work.
Luckily, Visible has whitelisted some of the most popular Android phones including phones such as the Galaxy S23 series and Pixel 7 series. The best way to see if your phone will work is with Visible's official BYOD tool.
Verizon Prepaid is stronger when it comes to compatible phones with many of the best Android phones working with the carrier. You can check your IMEI as well to know for sure. Naturally, the device will need to be compatible with Verizon's network which can be determined with the carrier's Verizon Prepaid's BYOD tool.
Verizon Prepaid sells a wide range of phones, from high-end flagships to affordable smartphones. Verizon Prepaid also carries a few flip phones if you're looking for something simple.
One thing to note is that Verizon Prepaid makes you pay for the entire cost of the phone upfront. If you need a payment plan, you may be able to find one with the phone manufacturer directly. The Galaxy S23, for example, is eligible for a payment plan if purchased directly from Samsung. Some credit cards also allow for payment plans on large purchases.
Visible's selection of phones is more limited, but it still has a solid range of options including the Galaxy S22 series and Pixel 7 series of smartphones. There are no basic phones, but you can find a cheap Android phone that works with the service. Visible also offers financing through Affirm, depending on your credit.
Visible vs. Verizon Prepaid: Which should you get?
Verizon Prepaid struggles to match Visible's value when it comes to simple domestic service. Verizon Prepaid's loyalty discounts take months to kick in, requiring you to pay more for the first few months and making the process of trying out a new carrier all the more annoying. Verizon Prepaid has an advantage in rural coverage and international usage, but that won't be worth the extra cost to many.
While Verizon Prepaid has a wider range of plans, most people will be happy with Visible's focus on talk, text, and unlimited data. While the base Visible plan will be plenty for many users, it's nice that the prepaid carrier has opted to offer a faster option for those that want it. Visible is without a doubt the best prepaid option from Verizon and really goes to show how a simple plan, clear pricing, and good service can be a winning combination. Hopefully, Verizon learns from its success with Visible and can take steps to make its own plans a better value before T-Mobile finishes eating its lunch.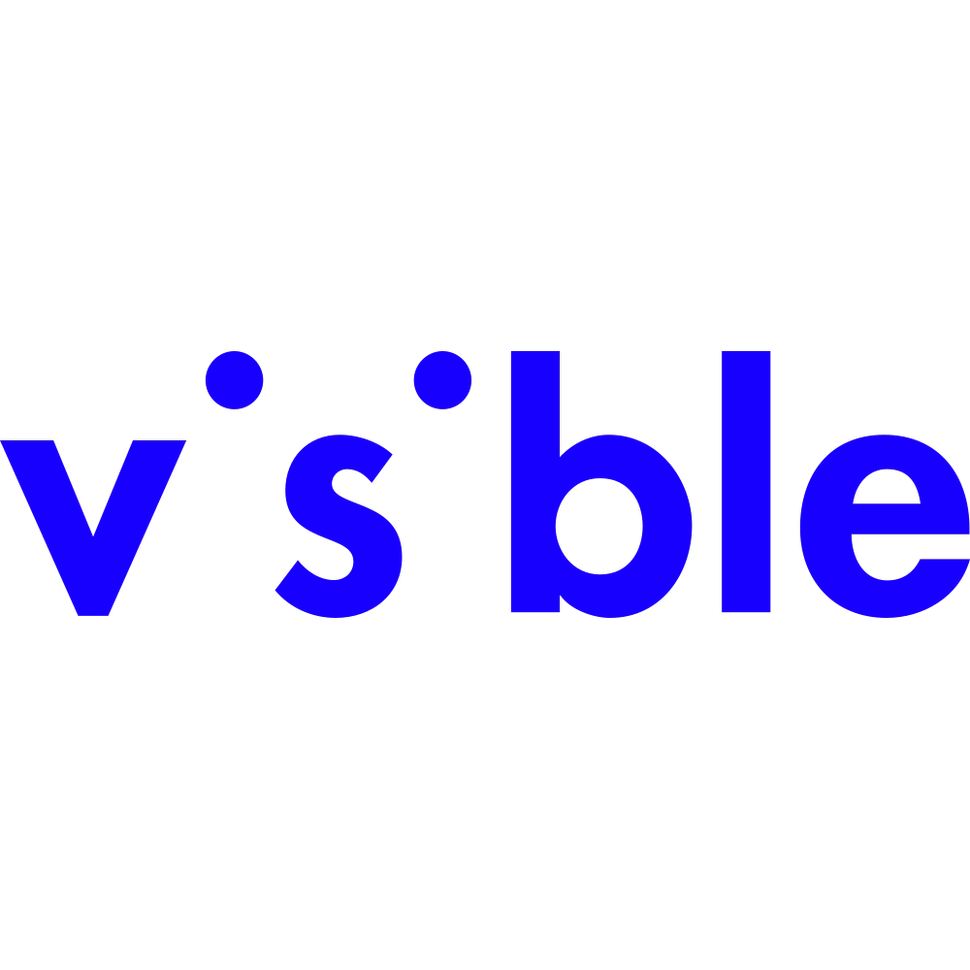 Simple and unlimited
Visible gives you unlimited talk, text, and high-speed data on two plans. If you just need the basics, the base Visible plan is one of the best values in prepaid, with the Visible Plus plan acting as a great upgrade path if you need a bit more speed.
More plans and more phones
Whether you just need to talk & text or lots of data for streaming, Verizon Prepaid has a plan for you. Its loyalty savings can help keep your prices down after a few months, with a large variety of plans that can be cheaper if you're a light user.
Be an expert in 5 minutes
Get the latest news from Android Central, your trusted companion in the world of Android
When Samuel is not writing about networking or 5G at Android Central, he spends most of his time researching computer components and obsessing over what CPU goes into the ultimate Windows 98 computer. It's the Pentium 3.