Visible vs. Boost Mobile: Which carrier should you get?
Visible stands apart with its cheap unlimited data and can even be upgraded with premium data speeds.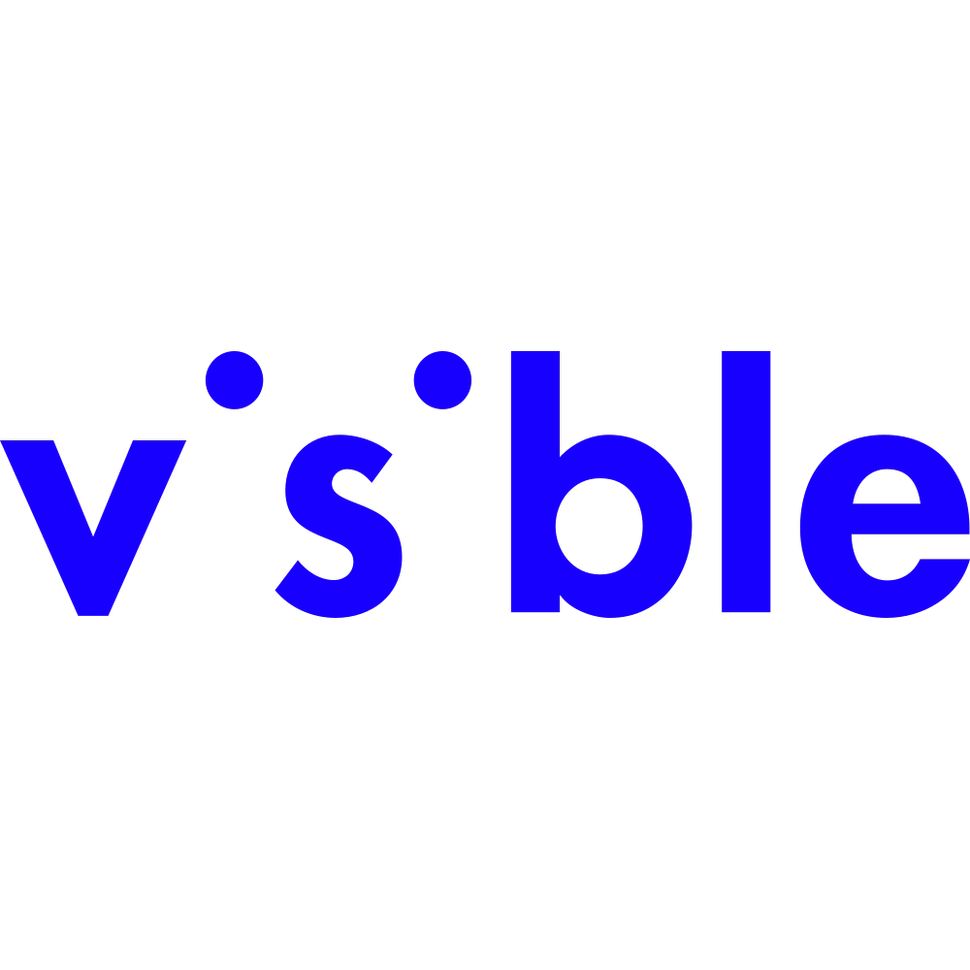 Unlimited everything
Visible offers two simple unlimited plans on Verizon's LTE and 5G networks. The cheaper plan will work for most people with plenty of speed for day-to-day activities such as social media browsing and streaming music. If you need a bit more speed or live in a congested area, Visible+ keeps the speed high, even in dense areas.
For
Bigger network
Unlimited data
Unlimited hotspot (5Mbps)
Two simple plans
Premium UWB 5G on Visible+
Against
No high-speed hotspot options
Video streams are only SD (even on Visible+)
Cheap data options
Boost Mobile is owned by DISH and at present, uses T-Mobile for the majority of its coverage. With a wide range of data plans and great international add-ons, there's a Boost Mobile plan that will work for just about anyone. You also get access to T-Mobile 5G including mid-band.
For
Service in Mexico is available
Vast T-Mobile 5G coverage
Cheap data on small plans
Great phone compatibility
Against
Complex buying experience
Some plans only available to new customers
Visible is easy to recommend to smartphone users with a compatible phone thanks to its unlimited data and solid coverage. While the base Visible plan's speeds won't stand up to the T-Mobile 5G available with Boost, they should be enough for most day-to-day usage. Boost's plans offer greater variety with some of the cheapest data around for light users. Boost also has one of the best plans for those that travel to Mexico with its Todo Mexico Add-On.
Visible vs. Boost Mobile: How much data do you need?
Why you can trust Android Central Our expert reviewers spend hours testing and comparing products and services so you can choose the best for you. Find out more about how we test.
Visible has two plans and they both come with unlimited talk, text, and data in the U.S. on Verizon's network. While it can be tempting to go straight for the unlimited plans, it doesn't make sense for a lot of users and even with Visible's low prices, it could still end up being a waste. Like going to an all-you-can-eat buffet for every meal, the prices add up because you can't eat half a dozen plates of kung pao chicken and crab rangoon, even if you sometimes want to.
Boost Mobile has a wide range of plans with its cheaper 2GB and 5GB plans working for many people, especially those with good Wi-Fi access. Boost Mobile also has multi-month savings on some of its plans. The 5GB plan is just $15 per month if you buy three months upfront, for example. With so many options to save at Boost, you may be better off with the smaller plan.
Even so, the appeal of Visible's unlimited data is impossible to deny and if you're a heavy user, there's no cheaper option without signing up for a family plan on another carrier.
Visible vs. Boost Mobile: How do they compare?
Swipe to scroll horizontally
| Header Cell - Column 0 | Visible | Boost Mobile |
| --- | --- | --- |
| Network | Verizon | T-Mobile/DISH |
| Talk and text | Unlimited | Unlimited |
| International calling | Visible+ | Yes |
| Hotspot | Included (5Mbps) | Available with larger plans |
| BYOD | Yes | Yes |
Visible vs. Boost Mobile: Boost Mobile's plans
In moving away from the Sprint network entirely, Boost Mobile has simplified its plan structure, and for most people, it works out for the better. While Boost has managed to further complicate things by only offering multi-month discounts on specific plans, its core 2GB, 5GB, Unlimited, and Unlimited Plus monthly plans are a good fit for most customers.
All plans come with unlimited domestic talk and text so the most important figures are the high-speed data amounts. The Unlimited Plan comes with 35GB of high-speed data and 12GB of hotspot data. The Unlimited Plus plan ups the hotspot data to 30GB and includes the Todo Mexico add-on. This add-on comes with calling and texting to Mexico and Canada, as well as 8GB of data to use while in Mexico. There's also an unlimited plan for new customers only that has no hotspot data but a low $25 per month price.
Swipe to scroll horizontally
Boost Mobile plans available online.

| | | | |
| --- | --- | --- | --- |
| Row 0 - Cell 0 | Montly | 3 months | 12 months |
| 1GB | ❌ | ❌ | $100 |
| 2GB | $15 | ❌ | ❌ |
| 5GB | ❌ | $45 | $168 |
| 15GB | ❌ | ❌ | $240 |
| Unlimited | $50 | $90 | $300 |
| Unlimited Plus | $60 | ❌ | ❌ |
| Unlimited (new customers only) | $25 | ❌ | ❌ |
If Boost's plan layout seems too complicated, fear not. You can see what's available on its site by choosing how many months you're willing to pay for at once. You may also have additional options available to you within the Boost Mobile app if you're already a customer. There is a three lines for $100 promotion, for example, for new customers that won't be available until you activate your phone.
Boost Mobile also has an app called Boost One. This app can be used to unlock rewards like a free daily spin to earn Boost Coins. You can also download apps and participate in marketing to earn coins. If this isn't your speed though, you can ignore it.
Visible vs. Boost Mobile: What's happening with Boost Infinite
DISH Wireless is is hard at work building its own 5G network and since it owns Boost Mobile, it has adopted the Boost name for its latest phone plan, Boost Infinite, which is still in beta. This plan costs $25 per month and that price is guaranteed as long as the device stays active. Boost Infinite comes with unlimited data that isn't slowed until 30GB of usage and 5GB of high-speed mobile hotspot data. It also comes with roaming in Mexico and Canada.
While this plan sounds great, users should be cautious as the plan is still in beta and there's a good chance that something could go wrong. Basically, you don't want to rely on Boost Infinite as your only carrier until its full release.
Visible vs. Boost Mobile: Visible's unlimited plans
Visible has two unlimited plans with the cheapest plan, called Visible, being the closest match to the service we tested in our Visible review. This plan comes with unlimited talk, text, and data on Verizon's network including 5G at nationwide speeds. That breaks down to around 25Mbps on a strong 5G connection which should be plenty for most people. At these speeds, everything from app downloads to social media apps should feel quick and snappy, that is, as long as your area isn't too congested.
Visible+ is still an unlimited plan but it comes with 50GB of premium data. That means that your phone data will stay fast, even when the tower you're connected to gets congested. This is most helpful to people that live in urban areas that can often see data speeds tumble during peak times. Visible+ has also had its 5G speeds unlocked on Verizon's 5G network so you can browse and download with as much speed as the network has to spare. Visible+ also comes with international calling and texting as well as usage in Mexico and Canada.
Both plans come with unlimited hotspot data at 5Mbps for a single device. This should be enough for some basic streaming and computer work but will be slow for large downloads or gaming.
Swipe to scroll horizontally
Visible's plans

| Header Cell - Column 0 | Visible | Visible+ |
| --- | --- | --- |
| Data | Unlimited | Unlimited (50GB premium) |
| 5G access | Nationwide | Nationwide and Ultra Wideband |
| Hotspot data | Unlimited (5Mbps) | Unlimited (5Mbps) |
| Spam protection | Yes | Yes |
| Price | $30 per month | $45 per month |
Visible vs. Boost Mobile: What phones are available?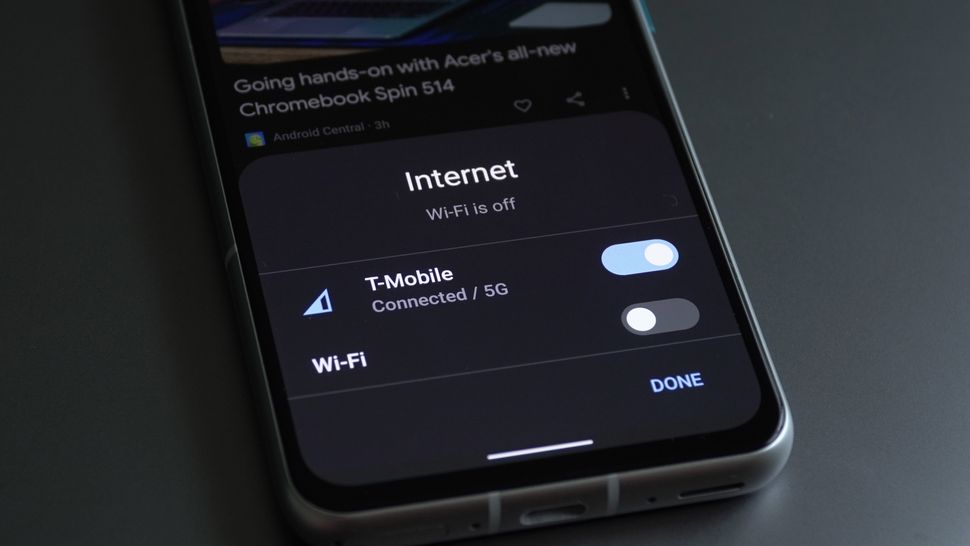 Phone compatibility is a Boost Mobile strength thanks to the T-Mobile network forming the backbone of its coverage. This means that just about any of the best Android phones unlocked will activate without issue on the carrier. For 5G, you'll want a device that supports both bands n71 and n41 for the best results, but it's not required.
Visible is a bit more limited, but it still works with most heavy-hitters like the Galaxy S20 series and newer ones, as well as the Pixel 6 series. You can check your specific phone on Visible's site before signing up. Verizon's 5G is a bit pickier than T-Mobile's so it's possible a non-Verizon phone may not work with Verizon's full 5G network.
Visible vs. Boost Mobile: Which should you get?
Boost Mobile's plans are a good value, especially the 5GB and 15GB plans when you're willing to sign up for three or 12 months. It also has one of the best plan add-ons of any carrier for people that want to travel to Mexico without giving up data. While not everyone will be a fan of the Boost One app and its Boost Coin method of getting discounts, some people will welcome the ability to reduce their bills even further.
Visible is the better option for many people thanks to its unlimited data. While it's true that many people don't need more than a few gigabytes each month, being able to put data usage in the back of your mind while still paying significantly less than most other unlimited plans makes it worthwhile. Visible is an easy choice for heavy users and thanks to Visible+, you can even get premium data for less than most other carriers.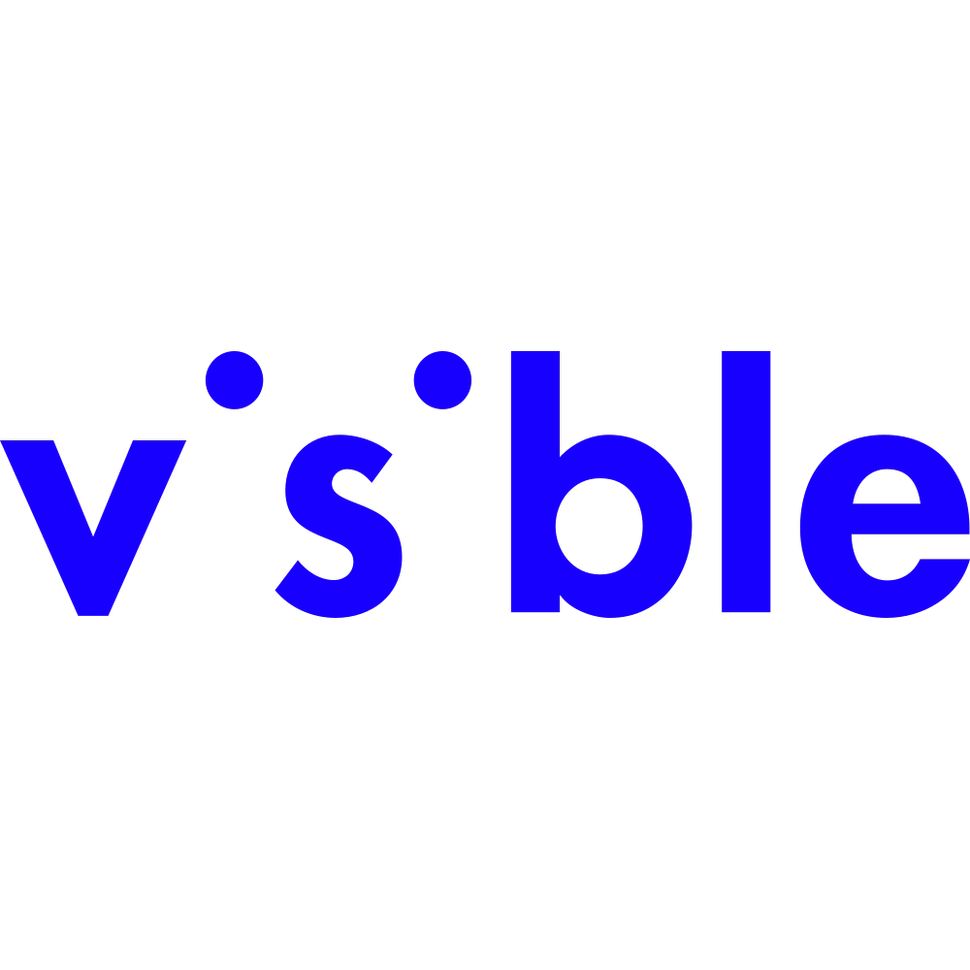 Unlimited data at home
Visible keeps it simple with a pair of unlimited plans with enough speed for everyday use and an unlimited hotspot for your other devices. You even get access to 5G with premium speeds if you upgrade to Visible+.
Get the Android Central Newsletter
Instant access to breaking news, the hottest reviews, great deals and helpful tips.
When Samuel is not writing about networking or 5G at Android Central, he spends most of his time researching computer components and obsessing over what CPU goes into the ultimate Windows 98 computer. It's the Pentium 3.