Universal travel adapters are essential for international travel. Similar to a power bank or a good pair of shoes, it'd be a shame to end up in your destination without an adapter. Sure, you might be able to buy one where you're staying, but that's like exchanging money at the airport or hailing a black cab: a waste of money that only tourists fall for. Prepare for any upcoming excursions with this Xcentz Universal Travel Adapter, which falls to just $6.44 at Amazon when you clip the coupon on its product page and enter promo code XCENTZS59 during checkout. Usually, it sells for $19, and the reviews are positive so far.
Let's Go Anywhere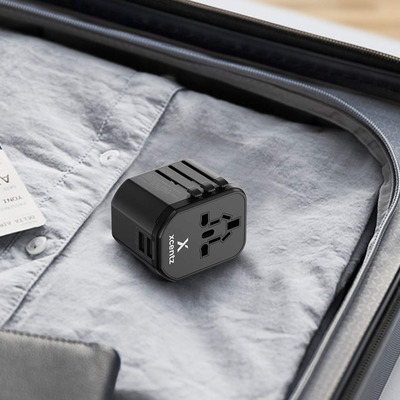 With compatibility across the globe, this adapter can help you bridge the gap between your existing gear and the country you're visiting.
$6.44 $18.99 $13 off
This adapter works in over 200 countries, so no matter which continent you're visiting, it'll probably be compatible. It's smaller than a credit card and super lightweight, too, so you can easily tote it around. It features two USB ports and a single travel plug so you can charge or power up to three devices at once, and there are built-in safeguards so nothing overheats or short circuits. Your purchase includes an 18-month warranty.
We may earn a commission for purchases using our links. Learn more.