The CuriosityStream award-winning documentary media streaming service currently has a promotion offering anyone who signs up for the $19.99 a year subscription plan a $10 Amazon gift card. This is for new customers only. The deal expires July 14.
Learn Somethin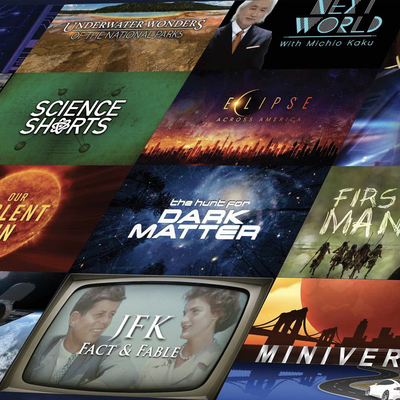 If you enjoy documentaries about science, history, nature, and other real stuff, then you should definitely be subscribed to this service.
$19.99 + $10 Amazon gift card
You will also get the card if you choose to upgrade to the Premium annual subscription, which costs $69.99 a year but includes 4K streaming. The gift card will be sent to you digitally after you pay for the subscription, and CuriosityStream will send you an email with instructions on how to claim it.
If you've never heard of CuriosityStream before, think of them as the Netflix of nonfiction documentaries. You can access your new database of movies just about anywhere, including Apple and Android TVs and mobile devices, the Xbox One, and smart platforms on TVs from Vizio, LG, and others. CuriosityStream has both original titles and licensed documentaries.
We may earn a commission for purchases using our links. Learn more.