First Minecraft: Story Mode details released, coming to Android later this year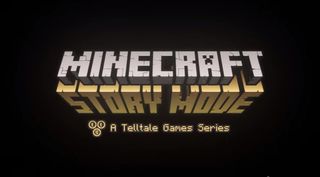 Alongside debuting the first trailer for Minecraft: Story Mode, Mojang has also used its Minecon 2015 showcase in London to detail what the game is actually all about. And it's certainly a half Minecraft, half Telltale sort of experience.
The game will be coming to Android alongside Xbox One, Xbox 360, PC, iOS, Mac, PS3 and PS4 later this year. In true Telltale Games style, it'll be a story driven experience delivered over a series of "episodes."
There's no set release date for it yet, but you'll find the new trailer up top.
Source: Telltale Games
Being a Griefer is a good thing now? Suddenly I have a purpose. Sloths>Leopards>Bags of Chips>Humans.

Griefers keep games interesting.

This type of casting has a history. Let's not forget how The Hobbit's main character was hired to be a thief.

This concept of giving Minecraft a story line is quite intriguing.. Sony Xperia Z2
Nvidia Sheild
Xperia Z3 Tablet Compact

And with Patton Oswalt working on it, it's bound to be good. Posted from my Asus ZenFone 2.

Its really awesome yeahh Posted via the Android Central App

I'm sorta hyped for this. (Hopefully the scenes will be prerendered for PC like quality.) But I'm more hyped for "Minecraft Windows 10 Edition" because I'm an insider. Posted via the Android Central App

Looks more like a movie than a game... Posted via the Android Central App

Welcome to the world of Telltale Games. Posted via the Android Central App
Android Central Newsletter
Get the best of Android Central in in your inbox, every day!
Thank you for signing up to Android Central. You will receive a verification email shortly.
There was a problem. Please refresh the page and try again.