Best PS5 faceplate covers 2023
Give your PS5 a fresh look with these hot picks.
With the ease at which you can remove your PS5 faceplate covers, it's great to know that many alternatives are available, both official and aftermarket. But with the uncertainty that comes with veering away from the default option, where should you start? Whether you're dissatisfied with the original white color or just looking for a different option to help spruce up your new console, our guide on the best PS5 faceplates is here to help you get your console looking its best.
The best PS5 faceplate covers
Why you can trust Android Central Our expert reviewers spend hours testing and comparing products and services so you can choose the best for you. Find out more about how we test.
Official PS5 Console Covers
Make it Official
After a long wait, official PS5 plates are finally here. The Midnight Black and Cosmic Red colors are now available from the PlayStation Store, with the other colors coming later this year. The option to purchase a PS5 controller in each new color ensures a complete package.
wds PS5 Replacement Faceplate Cover
Full Transparency
Reminiscent of the days when transparent controllers were all the rage, these cheap plates bring back fond memories while also looking fantastic. Plus, the effortless installation and sleek design represent practicality and good looks.
Frusde Shockproof PS5 Plates
Throwing Shade
While there are many red faceplates, we've seen few in such an eye-catching shade. The plates are also dust and scratch-proof and come in other colors if you prefer.
NexiGo PS5 Accessories Faceplate Set
The Gold Standard
Featuring scratch and dust-resistant ABS plastic, a user manual, and even matching controller plates, this gold option from NexiGo is made with customer satisfaction and quality in mind. The fact that it also looks excellent is a bonus.
MES MERRY Face Plates for PS5
Have Yourself a Merry Little Faceplate
Boasting durability and an excellent matte finish, this is one striking and sturdy set of plates from MES MERRY that'll look great wherever you display your PS5 console.
dbrand Darkplates Matte Black PS5 Faceplates
Turn to the Dark Side
Featuring their dark take on the official plates, this is among the higher quality third-party options for those looking to get as close to licensed black plates as possible. The addition of a fan improves cooling, and you can select your middle skin of choice alongside your plates for a range of customization options.
innoAura Silver PS5 Plates
The Silver Fox
This faceplate looks excellent with a striking and functional design, featuring vents to cool down your console. It is also a reminder of the silver edition of the PS2 and that not enough things are silver. It comes in other colors, and ships outside of the US, a decent all-rounder.
Comic Controllers Game Armor Parker Red Faceplates
A Solid Choice
Also available in classic black and Astro blue, this is a solid and sturdy faceplate option for your PS5. So if you don't want a fancy design but still want a vibrant color to get as far away from white as possible, this is the option for you.
VGF Gamers Fade to Black Matte Black Faceplates
So Sleek
This faceplate looks great on your console, but it also comes with some useful improvements. For example, grills improve heat dissipation, while redesigned tabs add stability when locking the plates in place. Controller shells are also available.
Which faceplates should you buy?
There is no shortage of options for those looking to deck their PS5 out in some new plates, especially with the release of licensed options. In terms of the complete package, the official plates are the best choice, with colors not seen from other aftermarket options and peace of mind that you're getting a high-quality product. Of course, that sweet Playstation logo makes all the difference on your shelf.
If your interest lies purely in aesthetics, you can't do much better than the sleek VGF Gamers Fade to Black plates, especially if you like a matte finish. The wds clear white plates are stunning, too, suitable if you're looking for a more novelty item to adorn your PS5 console.
Some would prefer a more practical faceplate to replace their official ones, which improves the design instead of only offering up a visual difference. The dbrand Darkplates tick this box, boasting increased airflow and a sleek and practical design, ensuring that your PS5 is well kept. Choosing a fancy middle skin from a wide range offers attention to detail not seen in some other entries on this list, while a smart gift box containing your new faceplates adds that extra bit of quality.
Of course, once you've got the design and look of your console to your liking, you'll want to go ahead and get one of the best PS5 controllers to make your gaming experience even better.
Sign up for Black Friday email alerts!
Get the hottest deals available in your inbox plus news, reviews, opinion, analysis and more from the Android Central team.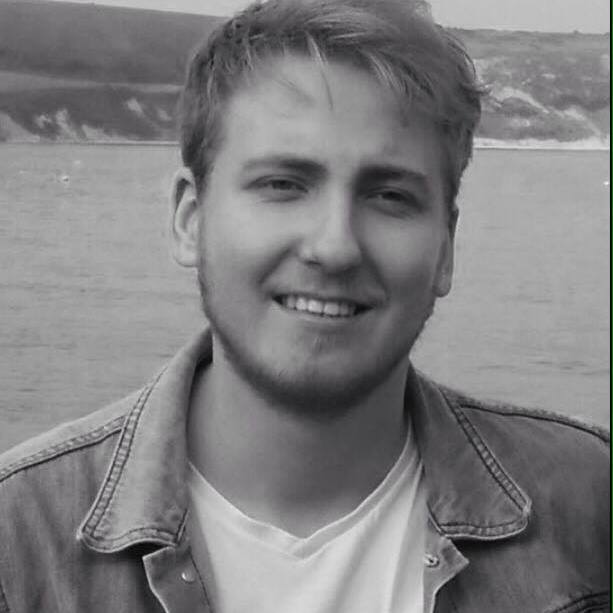 Matt has been gaming since he was young, and enjoys exploring obscure indie games in between the latest AAA releases. The train sequence from Uncharted 2 still blows his mind. Find him on twitter @mshore94.