Best Prime Day PS5 & Video Game Deals 2021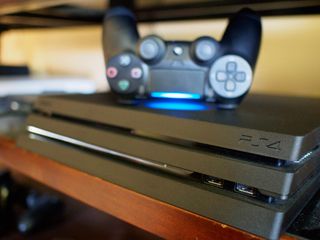 (Image credit: Android Central )
Prime Day is here, meaning those looking to save money on video games, tech, and just about anything else will now have the perfect opportunity. Unlike last year's event which was delayed to October, this year's Prime Day is happening in June.
Whether you're looking for PS5, video games, or accessories, Amazon has it all and more. Prime Day is offering steep discounts on a lot of these, so if you've been holding off on buying that new game because you didn't want to spend $60 when it released, now's your chance. Don't forget to keep an eye out for console bundles as well, because that's another great way to save.
You can never go wrong with a PlayStation Store Gift Card. Whether you're looking to download a particular game or saving it for a rainy day, it always comes in handy. You can use this gift card to add funds to your wallet on PS4 and PS5. The PlayStation Store offers thousands of games alongside DLC and apps. Maybe even wait for some discounts on Sony's end to combine the gift card for some extra savings.
Best Prime Day PS5 Deals
The PlayStation 5 may not go on sale during Amazon Prime Day, but it might go back in stock. Retailers are working with Sony to keep the console stocked as often as possible, so you'll want to keep an eye out if you've yet to get your hands on Sony's latest console. You can choose from the standard PS5 console or the PS5 Digital Edition for $100 less.
PlayStation 5 | $499 at Amazon
Sony's PS5 features a 4K Blu-ray drive, SSD, 10.28 teraflop GPU, and a powerful CPU ready to deliver the best possible games. This is your ticket to the next-generation and Sony's upcoming lineup of exclusives if you want top-of-the-line performance and graphics. With the new DualSense controller and other services being added, now's the time to hop into next-gen.
PS5 Digital Edition | $399 at Amazon
The PS5 Digital Edition boasts the same specs as its counterpart except it lacks a physical disc drive, so you're still getting the same quality games regardless of which PS5 console your purchase. If you've abandoned physical discs long ago in favor of a digital future, this one is for you. It's cheaper, too.
Best Prime Day PS5 Game Deals
There are a ton of great games already on PS5 and coming to the console that you should give a shot. The upcoming games aren't likely to be on sale while Amazon Prime Day is going on, but you should definitely treat yourself to something nice regardless. You might even find a deal where if you buy one or two games you can get a third at a discount, which is the perfect way to get more for less.
Demon's Souls | $50 at Amazon
The iconic title that ushered in an era of Souls-like games has been remade for PS5. Demon's Souls challenging gameplay remains with updated graphics and the use of ray-tracing. Make sure your PS Plus subscription is still good because multiplayer has returned, and you're be able to team up with allies to fight the various threats you encounter.
Ratchet and Clank: Rift Apart | $70 at Amazon
Ratchet and Clank travel between dimensions to stop Doctor Nefarious from taking over the multiverse. This is the latest entry in the long-running series, following the events of Into the Nexus and Ratchet and Clank from 2016. Series fans and newcomers should find a lot to love here.
Spider-Man: Miles Morales | $40 at Amazon
Last generation's Spider-Man for PS4 was regarded as one of the best superhero games ever made. Insomniac has followed that up with a spin-off starring Miles Morales as he fights for his home of Harlem amidst a war between an energy corporation and high tech army.
Assassin's Creed Valhalla | $30 at Amazon
Assassin's Creed Valhalla takes us back to the Dark Ages as Vikings flee their home country of Norway to find a new home in England. Though seen as barbaric invaders, there's much more to their culture and people. As Eivor, you'll lead your clan against King Alfred of Wessex and battle his armies who work to banish you from the land.
Immortals Fenyx Rising | $30 at Amazon
Immortals Fenyx Rising blends elements of Assassin's Creed Odyssey and The Legend of Zelda: Breath of the Wild to create an action-packed adventure. When Typhon escapes Tartarus and plans to exact revenge on the gods, it's up to you to save the land from him and his evil minions. With the gods' blessings and powers at your disposal, you should be up to the task.
Far Cry 6 | $60 at Amazon
Far Cry 6 stars Giancarlo Esposito as a ruthless dictator teaching his son the ropes of ruling. As a guerilla fighter, it's up to players to topple his regime on the fictional Caribbean island of Yara, inspired by Cuba in real life.
Deathloop | $60 at Amazon
Arkane's crafting another immersive sim that blends single-player and multiplayer for a one of a kind experience. Two rival assassins are stuck in a time loop, and your goal is to kill eight targets before the day is over the break the loop. The catch? You're constantly being hunted.
Resident Evil Village | $50 at Amazon
Resident Evil Village picks up after RE 7 and sees Ethan Winters stumble into a mysterious European village full of Lycans, Vampires, and other monsters after Chris Redfield turns his life upside down. Plenty of scares await as you take control of Ethan and search for his lost daughter.
Best Prime Day PS4 and PS5 Accessories Deals
Headsets, hard drives, and controllers are just a few of the accessories you'll want to keep an eye out for your PlayStation. If you're in the market for a new one, now's the time to buy. There are plenty of accessories to choose from, and some you may not have even thought of.
DualSense | $65 at Amazon
This latest controller from Sony features haptic feedback, adaptive triggers, and a new Create button for sharing your experiences with the world.
PS5 HD Camera | $50 at Amazon
A new HD camera released with the PS5 that delivers 1080p resolution capture, dual wide-angle lenses, a built-in stand, and background removal tools. This is the perfect companion for all of your game streaming.
DualSense Charging Station | $30 at Amazon
Sony's official DualSense Charging Station is the perfect way to keep your controllers charged up and ready for play. It's able to charge two controllers at once and does so in around three or so hours.
DualShock 4 | $65 at Amazon
You can never go wrong with an extra controller on hand. Whether you want to play local co-op or just want a fancy new color other than black, you should pick up a DualShock 4.
Razer Kishi | $55 at Amazon
Razer is one of the best brands in the business when it comes to gaming accessories, and that penchant for quality is evident with the Razer Kishi mobile controller. Turning your phone into a mini Nintendo Switch, the Kishi connects through USB-C and is perfect for playing games on Xbox Game Pass for Android.
GameSir X2 USB-C mobile controller | $60 at Amazon
Anyone not interested in Razer should definitely check out what GameSir has to offer. Its X2 USB-C mobile controller is 40% off today and supports a wider variety of phones than the Kishi does. The USB-C port is also adjustable up to 51° so that you can plug your phone in and out without worrying about damaging the port.
GameSir X2 Bluetooth mobile controller | $48 at Amazon
Looking for a Bluetooth connection? GameSir has you covered on that front as well. The X2 Bluetooth model fits just about any phone, even with their cases, thanks to its wireless connection. You'll get about 20 hours of playtime out of a single charge, which should be more than enough for most people.
Razer Raiju Mobile | $48 at Amazon
Razer is offering the most savings you'll find on a premium mobile controller this Prime Day with the Raiju Mobile. For more than $100 off you're getting a dedicated controller with a phone clip built in. It supports hair trigger mode and features back paddles that can be remapped to whatever you'd like.
Razer Raiju Tournament Edition | $110 at Amazon
It may seem expensive for a controller, but it offers a lot of benefits compared to your regular DualShock. Interchangeable thumbsticks, D-pad, two back paddles, and a quick control panel are just a few of the customization features it offer.
PlayStation Plus 12-month | $60 at Amazon
PlayStation Plus is your ticket to online multiplayer, free games, Share Play, exclusive deals, and a whole lot more. Pick up a 12-month membership today to start saving on your favorite games.
PlayStation Plus 3-month | $25 at Amazon
Not keen on getting a full year's worth of PlayStation Plus? That's alright because you can buy a 3-month membership to try it out and see how you like it. Trust me, once you access those free games and discounts, you won't go back.
PlayStation Plus 1-month | $10 at Amazon
Maybe you just need PlayStation Plus for one month for whatever reason, that's fine too. You're still getting all of the benefits PlayStation Plus offers no matter how long you sign up for. And if you like it, you can always extend your membership after.
HyperX Cloud Stinger Core | $30 at Amazon
Those looking for a more affordable headset will probably want to go wired, but there are plenty of options to choose from. The HyperX Cloud Stinger Core is a quality choice, though this model doesn't support 7.1 virtual surround sound.
Razer BlackShark V2 Pro | $133 at Amazon
Step up your game with the Razer BlackShark V2 Pro headset, compatible with PS5. This headset sports a detachable mic and features THX 7.1 Spatial Audio. If you want a premium headset this Prime Day, this is the way to go.
Razer Thresher Wireless | $96 at Amazon
Another top-of-the-line offering from Razer, its Thresher headset delivers crystal clear audio in a comfortable form factor, even though it doesn't support 7.1 surround sound. You can use it wirelessly or through a wired connection with a 3.5mm jack.
Turtle Beach Stealth 600 Wireless | $100 at Amazon
Turtle Beach is another brand that people go to for quality audio peripherals. This Stealth 600 headset is compatible with PS5 and PS4, boasting a 15-hour battery life so you don't need to keep charging it constantly and can keep playing uninterrupted.
Elgato Wave 3 | $155 at Amazon
The Elgato Wave 3 is an excellent microphone for game streamers. Its only downside is that it features one polar pattern. If you can get past that, you'll be treated to one of the best mics on the market with tap-to-mute functionality and Clipguard audio tech.
Razer Seiren X | $53 at Amazon
On top of headsets and controllers, Razer also makes some fantastic microphones. Its Razer Seiren X features a built-in shock mount, noise reduction, and zero latency monitoring.
WD 2TB Elements Portable Hard Drive | $60 at Amazon
Let's face it, the 1TB hard drive in a PS4 usually isn't enough given the size of games today. One game can easily take up 100GB. Instead of deleting games off of your hard drive, just pick up some extra storage. It's portable and easy to connect.
WD Elements 4TB Portable Hard Drive | $90 at Amazon
If 2TB just doesn't cut it, you'll want to upgrade to a 4TB hard drive. Again, Western Digital offers a portable external hard drive that connects directly to your PS4 and works like a charm. I can attest to it personally.
Seagate 2TB External Hard Drive | $60 at Amazon
This Seagate Hard Drive is officially licensed to work with PS4, so you know you shouldn't have any problems with it. It's another trusted brand that comes with a 3-year limited warranty. 2TB should be plenty of extra space depending on your needs.
Samsung T7 Portable SSD (500GB) | $70 at Amazon
Upgrade to an SSD to get the best speeds possible. Store and play your PS4 games or just store your PS5 games games for now and free up some of its internal storage.
Beboncool PS4 Cooling Stand w/ Charging Station | $26 at Amazon
The PS4 can get hot. You know it. I know. Your neighbor probably knows it when its fan starts sounding like a jet engine. Keep it cool with a cooling stand. What's better is that this one comes with a charging station for your controllers and storage for up to 16 games.
PowerA DualShock 4 Charging Station | $16 at Amazon
DualShock 4 controller batteries are... not great. Instead of getting that old USB cable out and charging it through a wired connection, grab a charging station and just leave it there between gaming sessions. Problem solved.
Beboncool DualShock 4 Charging Station | $15 at Amazon
Again, you've likely noticed how terrible the batteries are in any of your DualShock controllers. Beboncool offers a charging station to charge two of your controllers at once, and there's an LED indicator on the front so you know when charging is complete. Thanks to a free coupon, you save 20% on your purchase.
DualShock 4 Phone Clip | $12 at Amazon
A lot of us play games on the go nowadays, and touch controls on mobile can be abysmal. That's where a phone clip comes in. Just attach it to your DualShock and you can play wherever you want with little effort.
Homall Gaming Chair | $100 at Amazon
If you don't sit on your couch to play video games, you'll definitely want to invest in a good gaming chair. As someone who used a wooden table chair for years, trust me when I say your back will be thanking you for the upgrade.
Best Prime Day PS4 Game Deals
A console can live or die by its games, and you'll find some of the best games on PS4. Sony prides itself in its first-party portfolio with exclusives like God of War, Horizon Zero Dawn, The Last of Us, and more. With phenomenal third-party games like Red Dead Redemption 2 and Borderlands 3, you'll always have something new to play.
God of War | $10 at Amazon
God of War does just about everything right. Killer gameplay. Memorable, nuanced characters. Amazing cutscenes. An outstanding story. It's hard to nail just one aspect, but it manages to do it all. Inspired by Norse mythology, this installment in the series sees Kratos and his son travel across the Nine Realms.
Ghost of Tsushima | $40 at Amazon
Ghost of Tsushima is a wonderful action/adventure game set during the Mongolian invasion of Japan. As Jin Sakai struggles with his samurai training and his belief that he must protect the island at any cost, he'll make a number of friends (and enemies) along his journey.
The Last of Us Part 2 | $30 at Amazon
Controversial is one word to describe The Last of Us Part 2, but there's no denying its polish. If you haven't been spoiled or can get past some story elements you may not agree with, it's one of the best games to come out in years. Naughty Dog always puts its characters first, and this game is no different.
Horizon Zero Dawn: Complete Edition | $10 at Amazon
With Horizon Forbidden West on the, well, horizon, it's the perfect time to play its predecessor. Horizon Zero Dawn tells of a world where new meets old, and mechanical beasts roam the land as society has transformed to more primitive tribes. When the machines start to become corrupted, you'll need to find out why.
Spider-Man: Game of the Year Edition | $30 at Amazon
Everyone loves your friendly neighborhood Spider-Man. Since Miles Morales is coming out soon, you'll want to check out how his story started in this one. It focuses on Peter Parker and his time fighting the Sinister Six, but Miles makes a few appearances as well... one of which sees his life change forever.
Red Dead Redemption 2 | $38 at Amazon
Rootin' shootin' lootin' tootin'. Red Dead Redemption 2 is one of Rockstar's most ambitious games to date, blowing Grand Theft Auto out of the water in terms of sheer scope. As the Old West is dying out and cowboys are arrested as outlaws, you'll play as Arthur Morgan as he fights for his way off life.
Borderlands 3: Deluxe Edition | $35 at Amazon
Borderlands 3 is a hell of a good time, and it's even better with friends. Join up with three others or play it solo to save the galaxy from a couple of evil influencer twins. Yes, I'm serious. Did I mention it also has like a billion guns? Guns that talk. Guns that fire lava. You name it. Now go shoot and loot.
The Witcher 3: Complete Edition | $24 at Amazon
CD Projekt RED is gearing up for Cyberpunk 2077, but anyone into fantasy needs to give The Witcher 3 a shot. This set the bar for what RPGs could and should be, crafting an intricate tale of politics, magic, war, and love. There's also a scene where someone has sex on a stuff unicorn. So, uh, there's that.
Best Prime Day PS4 Deals
So here's the thing: PS4 consoles are sold out nearly everywhere because people have been buying them up during the pandemic. Those that aren't sold out are price gouged. If you're okay with spending more money than these consoles usual retail for, this is probably the best deal you're going to get for a while.
The PS4 Pro is undoubtedly the best PS4 console on the market right now. With the PS5 available (albeit extremely difficult to find) a lot of people will finally be upgrading to older hardware as the prices drop. If you want to play the best Sony games without breaking the bank, the PS4 Pro is the way to go. For anyone looking to save a little money, try out the PS4 Slim.
PlayStation 4 Pro | From $380 at Amazon
The PS4 Pro boasts a 4.2 TFLOP GPU, 8GB of RAM, and a 1TB hard drive. With the capability of rendering 4K graphics and delivering games at 60FPS — though not always at the same time — it's the perfect console if you're taking the plunge and finally upgrading from an older model.
PlayStation 4 | From $420 at Amazon
The PS4 still has a lot of life left in it with Sony pledging to release games like Spider-Man: Miles Morales and Horizon Forbidden West on it. With exclusives like Ghost of Tsushima, The Last of Us Part II and God of War, it's a great place to play.
Best Prime Day PlayStation VR Deals
They always say that virtual reality is the future, and PSVR has only gotten better and better with age. The PS5 may not have released with a a dedicated PS5 VR headset, but the old PSVR headset will work just fine. For anyone looking to play some bleeding-edge technology — and put up with some growing pains — virtual reality is for you. Sony offers several great PSVR exclusives.
PlayStation VR - Marvel's Iron Man Bundle | From $365 at Amazon
Iron Man for PSVR is just about the closest you'll probably ever come to stepping into the iconic suit. Any Marvel fans and VR enthusiasts should definitely check this one out as it features an original story inspired by the comics.
Best Prime Day PS4 Bundle Deals
A console is practically useless without any games to play, and that's why bundles are sometimes the best value. You'll get a PS4 and a few games in one convenient package, usually for less than what you'd pay for everything separately. While Sony's discontinued a lot of its older console bundles, there are still a few worth noting that don't cost exorbitant amounts of money.
Again, the console itself and these games could usually go for much less, but with PS4s sold out at most major retailers, these bundles are something you might want to look into.
PlayStation 4 Slim - Marvel's Spider-Man Bundle | From $465 at Amazon
Marvel's Spider-Man is easily one of the best superhero games, and its available exclusively on PS4 and PS5. Not only is it a fantastic Spider-Man story, but it does Peter Parker justice, too, in an experience you won't want to miss. This is the perfect chance to get caught up before Miles Morales drops.
PlayStation 4 - Grand Theft Auto V and The Last of Us Remastered Bundle | From $580 at Amazon
Definitely an older bundle to throw in, with the original PS4 model to boot, but they're two great games and you can't go wrong for the right price. Just be aware that this PS4 only has a 500GB hard drive.
PlayStation 4 Slim - Only On PlayStation Bundle | From $527 at Amazon
PlayStation boasts some of the best exclusives, and you can get your hands on three of the most popular with this PS4 Slim - Only on PlayStation bundle. It includes the 1TB console along with The Last of Us Remastered, God of War, and Horizon Zero Dawn: Complete Edition. If you haven't played any of these games yet, now's the time.
Best Prime Day Nintendo Switch Deals
Not a PlayStation fan? That's okay. Prime Day also has a ton of deals on your favorite Nintendo Switch consoles, games, and accessories. Whatever you're looking for, you're sure to find it — likely at a steep discount, too.
Nintendo Switch | $299 at Amazon
Amazon has the Nintendo Switch with Neon Red and Blue Joy-Con controllers available today at its regular price of $300. Stock issues continually plague this console, so be sure to grab it now if you don't want to miss your chance!
The Legend of Zelda: Breath of the Wild | $48 at Amazon
The Legend of Zekda: Breath of the Wild is almost never on sale. If you haven't picked it up yet, now's definitely the time to do so. It became an instant classic right as it released and for good reason: it's an amazing game with lovable characters and addicting gameplay.
Super Mario Party | $50 at Amazon
I can't say enough good things about Super Mario Party. It's just about the best game you can play with friends if you want to end up laughing for hours and hours. If you have a Nintendo Switch, this one is a must-have.
SanDisk 128GB microSD | $24 at Amazon
The Nintendo Switch does not have a lot of internal storage, and if you frequently buy or download games, you're probably going to need a microSD card (and also if you bought a corrupted microSD card like I did). Pick up this officially licensed 128GB card for extra storage.
Best Prime Day Xbox Deals
Whether you're looking for deals on Xbox One, Xbox Series X, or Xbox Series S you'll want to see what Prime Day has to offer. Microsoft's latest consoles are currently out of stock, but you might get lucky if you keep checking. Aside from consoles, you can also pick up some games and accessories.
Gears 5 | $17 at Amazon
Gears 5 is a fantastic Xbox exclusive that everyone should play, and right now it's available for just $25 at Amazon. Gears 5 is backward compatible on Xbox Series X, too.
Xbox Live 3-month | $25 at Amazon
Xbox Live Gold is your ticket to online multiplayer, exclusive discounts on games, and two free games every month with your membership. If you have an Xbox and don't have Xbox Live Gold, you're doing it wrong.
Razer Kraken Tournament Edition | $60 at Amazon
Looking for a headset specifically for Xbox? The Razer Kraken Tournament Edition is perfect for you. Not only does it have gel-infused earcups for cooling, but it also features THX 7.1 Surround Sound. It doesn't get much better than that.
Xbox Game Pass Ultimate 3-month
Xbox Game Pass Ultimate is one of the best values in gaming today. Get all of the benefits of Xbox Live Gold and access to hundreds of games on demand. Even better, you can stream games directly to your Android device through the cloud.
Seagate 2TB Game Drive | $90 at Amazon
This portable external hard drive is officially licensed for Xbox One and sports 2TB of storage for your games. It's $35 off right now, and it's a great deal if you're in the market for a hard drive. We all know the internal Xbox One storage isn't enough.
PS4 vs PS4 Pro Which is right for me?
Some people will want to get a PS4 Pro over a PS4 just because of its sheer power, but it may not be the right choice for everyone. Every PS4 game can be played on either console, so it really comes down to personal preference. Do you need the absolute best visuals and frame rate? Performance can get choppy in certain games on a base PS4, but it runs most titles just fine. If you're looking to save money and you don't need 4K graphics, the PS4 Slim is the way to go.
Prime Day 2021 PS4 and PS5 Deals I'm most excited about
I've had a PS5 since it released, so most of the PS4 games don't interest me too much. What I care more about are the accessories and peripherals I can get for a cheap price. I've already ordered the new Cosmic Red DualSense controller.
As for PS5 games, I'll definitely be on the lookout for deals where I can buy a few games and get one for half off — or even free, if I'm lucky. Next-gen games are more expensive than ever, and I'll take what I can get when it comes to savings of any kind. It would be stellar to see the PlayStation 5 come back in stock during Prime Day too, but there's still no word on whether that will happen or not.
What were the best Prime Day 2020 PS4 deals?
It doesn't really need to be said, but 2020 was quite a tumultuous year. We didn't see great deals on consoles as many were sold out and unavailable when Prime Day occurred. We did score some great discounts on video games and accessories however. With the PS5 now on the market, you can expect prices on PS4 games to drop along with various accessories like controllers and headsets, many of which are compatible with Sony's next-gen console.
Jennifer Locke is Android Central's Games Editor and has been playing video games nearly her entire life. You can find her posting pictures of her dog and obsessing over PlayStation and Xbox, Star Wars, and other geeky things on Twitter @JenLocke95.
Android Central Newsletter
Get the best of Android Central in in your inbox, every day!
Thank you for signing up to Android Central. You will receive a verification email shortly.
There was a problem. Please refresh the page and try again.