Best PS4 Pro Enhanced Games in 2022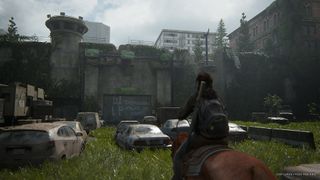 (Image credit: Sony Interactive Entertainment)
PS4 Pro enhancements vary from game to game, with some focusing on visuals while others pump energy into their performance. Just because a game looks good, though, doesn't mean it is good. The games below are top-quality games regardless of any enhancements, but their improvements only make them that much better.
The cream of the enhanced crop
Why you can trust Android Central Our expert reviewers spend hours testing and comparing products and services so you can choose the best for you. Find out more about how we test.
The best first-person game in a long time, Modern Warfare (opens in new tab) looks amazing enhanced on a PS4 Pro and is overall one of the best games on the PS4. If you don't enjoy shooting games, you can't go wrong with God of War (opens in new tab), with its compelling storyline and impressive dad beard.
Speaking of a compelling storyline, if you haven't tried The Last of Us (opens in new tab) enhanced for the PS4 Pro you are missing out on one of this generation's best games, the way it was meant to be seen. You should then check out the sequel, The Last of Us Part 2 (opens in new tab).
PS4 Pro enhanced games will continue for a while but as we move towards the PS5, the emphasis will soon be on PS5 games. Look for more details on these games in the coming months.