Best First-Person Shooters for PlayStation 4 in 2022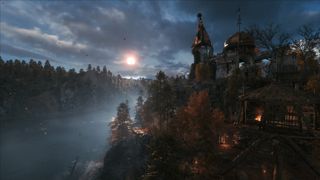 First-person shooters are some of the most popular games on the market, but it can be hard deciding which to get when there are so many to choose from. Whether you want a long single-player campaign or intend to create some mayhem with friends in online multiplayer, we've got several recommendations that you should try out.
Ready...aim...
Why you can trust Android Central Our expert reviewers spend hours testing and comparing products and services so you can choose the best for you. Find out more about how we test.
Metro Exodus (opens in new tab) is one of the newest titles on this list, and it's our top pick for a reason. You'll have a hard time not falling in love with its impeccable gun customization system and combat while you're exploring the ruins of Russia. The only downside is that it's single-player and does not feature co-op or multiplayer support of any kind.
If you're looking for a great FPS that you can play with friends, then pick up Apex Legends or Call of Duty: Black Ops 4 (opens in new tab). Apex became a quick hit in the battle royale scene and Epic games nailed its character-based combat system. Plus, it's hard to pass up a free game. And I believe Call of Duty needs little introduction at this point, but just know you're getting one of the best multiplayer shooters out there.