Are you itching to get away and live life at your own pace? Book a vacation starting with a flight from Alaska Airlines. Their latest sale offers discounted flights this fall across the U.S., including Hawaii and Alaska, as well as to Mexico and Costa Rica. The best part is the flights start at only $88 roundtrip.
It's go time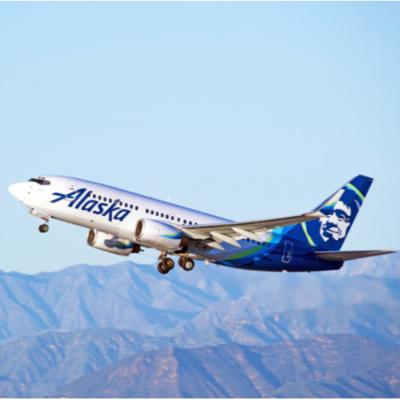 Get a great deal to Hawaii, Alaska, Mexico, Costa Rica, or all across the continental U.S. with Alaska Airlines this fall.
From $88 roundtrip
Sample fares include Seattle to Las Vegas from $138 roundtrip, San Francisco to Dallas from $207 roundtrip, Newark to Los Angeles from $258 roundtrip, and Portland to Maui from $358 roundtrip.
Sale fares include a carry-on bag and a personal item as well as select Saver program seats at the back of the plane. Decline all extras and pack light to get the best price. However, if you need to take a checked bag, you can add one starting at $30 each way. If you prefer a seat closer to the front of the plane you can upgrade to the Main program. Seats booked through this program cost an additional $10-35 each way, but in addition to gaining more seat availability, this program also provides the flexibility to change flights for a fee.
Travel dates include September 4 to December 18, 2019. Fly on Tuesday, Wednesday, and Saturday for most routes, while travel to and from Hawaii is good from Mondays through Thursdays. Book your trip by August 26 at 11:59 PDT to take advantage of this deal. Some routes don't fly on all travel days, so keep your dates flexible to get the best price.
We may earn a commission for purchases using our links. Learn more.