Amazon is offering the SanDisk Ultra Flair 256GB USB 3.0 Flash Drive for only $30.99. This deal saves you $10 off its average price; in the past six months, it's sold for as much as $49. This is a match for the lowest it has ever gone and last time it fell to this price it sold out quickly. Shipping times are already slipping so you're going to want to get your order in soon if you want avoid a long delay.
Digital safe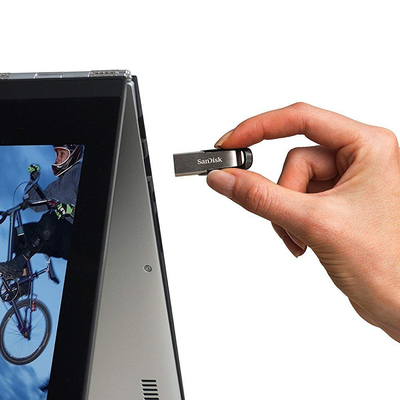 SanDisk Ultra Flair 256GB USB 3.0 Flash Drive
This 256GB SanDisk flash drive is capable of speeds up to 150MB/s and comes with a five-year warranty.
$30.99 $40.95 $10 off
This flash drive is capable of high-speed performance of up to 150MB/s, allowing you to transfer a full-length movie in under 30 seconds. Its USB 3.0 compatibility brings speeds up to 15 times faster than USB 2.0 drives. It features a durable metal casing along with the option to easily password protect your files. SanDisk includes a limited five-year warranty with this purchase. Users give it 4.1 stars based on 3,869 reviews.
We may earn a commission for purchases using our links. Learn more.