Android Central Podcast Episode 21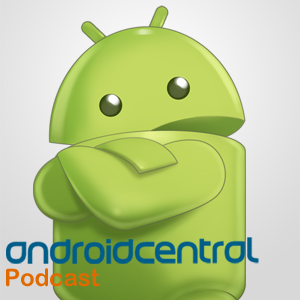 Motorola Droid X, Samsung Vibrant now available
Droid X now available online, in stores once they open
Verizon stores selling out of Droid X's?
Samsung Vibrant available online, on store shelves in a few hours
Hardware news
The Droid X booby-trap controversy
Motorola: Droid X isn't a dev phone, buy the Nexus One if you want ROMs
Droid 2 makes an appearance in a leaked Verizon summer catalog
AT&T Samsung Captivate hands-on
AT&T Samsung Captivate benchmarks and graphics/gaming test
AT&T sells a lucky reader a captivate already
U.S. Samsung Galaxy S variants rooted before release
MyTouch 3G Slide review
HP cans rumored Android tablet
Motorola WX445 leaked -- Big Red's low-end Android entry?
Dell Streak may hit AT&T 'any day now'
It's unanimous: The T-Mobile Motorola Charm will be free on a family plan
HTC Wildfire hitting Australia in August
Android OS updates
Droid Eris update coming July 16
G2s on UK's T-Mobile are getting an OTA Android 2.1 update
CyanogenMod Froyo ROMs hit RC for Nexus One, Dream, Magic (updated)
HTC Sync update for Aria brings mobile network sharing, app sideloading [Update]
App news
Fring-Skype relationship hits feud status as access pulled (updated)
Vlingo for Android updated to include 'SuperDialer' -- Super, indeed!
ASTRO File Manager now available without advertisements
Bing app for Android reportedly is in the works
Opera Mini 5.1 Android browser now final
SwiftKey beta keyboard now available on the Android Market
Android Quick App: IMDb movie database
Seesmic for Android updates with Google Buzz support, other UI tweaks
Fox News's official app lands in Android Market
ADW.Launcher gets a big update
Album art live wallpaper shows how bad your musical taste is
Google news
Google's Q2 revenue up 24 percent
Android Market now officially has more than 70,000 applications
Google unveils Android App Inventor, no coding skill required
Good show. Congrats to the winner.

Thanks for the phone guys!

what did your post say? just curious

"It is the hottest phone of the year because Moto makes solid dependable phones, and are quicker than most about keeping their phones up to date."

Thanks! I'm really looking forward to seeing this phone. I've yet to see one anywhere around here.

Anyone else that listens to this through Google Listen get a podcast that is only one minute and seven seconds long...?

I listen live usually. That is unless my boss catches me with my phone out.
Android Central Newsletter
Get the best of Android Central in in your inbox, every day!
Thank you for signing up to Android Central. You will receive a verification email shortly.
There was a problem. Please refresh the page and try again.