Best PS4 Games in 2022: Top PlayStation games ranked
The best PSVR games
Nothing is more immersive game-wise than virtual reality. The genre still has a long way to go, but a few killer apps make VR worth it. PlayStation has its own dedicated headset so that you can get in on the fun on PS4. These PSVR titles make the most of the technology available to them and can sometimes even provide a decent workout.
Beat Saber
VR finally has a killer app in the form of Beat Saber. You can think of Beat Saber as a mashup of sorts, like if Guitar Hero were played with lightsabers. Using motion controls, you'll need to slice the appropriate colored blocks as they rush towards the screen in sync with whatever beat is playing at the moment. Beat Saber has dozens of songs and paid song packs from artists like Green Day and Panic! at the Disco.
Along with just being an incredibly fun game, you'll also get a decent workout from it. It's not uncommon to break out in a sweat when playing Beat Saber because it requires so much motion. You wouldn't think swinging your arms back and forth would do much for you, but you won't be thinking that after you make it through a few songs.
Beat Saber
If there were ever a killer app for virtual reality, this would be it. Beat Saber has become an immensely popular rhythm game that's equal parts addicting and fun. Getting in a decent workout while you're playing certainly helps, too.
Trover Saves the Universe
Trover Saves the Universe doesn't need to be played in VR, but it can be. From Justin Roiland, one of the creative minds behind the hit television series Rick and Morty, Trover Saves the Universe features a similar art style and aims to deliver a lot of laughs. After a being named Glorkon kidnaps (dognaps?) your dogs, you must rescue them to save the universe. Don't question the logic.
Its brand of humor isn't for everyone, and if you're familiar with Rick and Morty, you'll probably know if Trover Saves the Universe is up your alley or not. If you've avoided Rick and Morty simply because of its fanbase (I understand), give it a chance and see what you think of it.
Moss
Players take the role of a little mouse whose kingdom is in peril and threatened by a fire-breathing snake. To save your home, you'll need to explore the world, battling enemies and solving puzzles that stand in your way. What makes Moss that much more special is that Quill, the playable character, communicates entirely through American Sign Language (ASL).
You'll fall in love with Quill and her little kingdom, so here's hoping her story continues at some point in the future. There's definitely room for a sequel at some point, but developer Polyarc hasn't announced such plans.
Superhot
Another game that isn't exclusively available for virtual reality, Superhot in VR, is still worth playing. There's no real story to be told here. Instead, it focuses primarily on gameplay. You'll need to avoid an increasing number of enemy bullets through various environments and obstacles. The trick here is that when you stop moving, the entire game slows down alongside you.
Superhot recently received a standalone expansion called Mind Control Delete, and you don't need to own the base game to purchase it. There's also a Japanese-themed Superhot in the works for release in Japan, but it may come to other regions down the line.
Superhot
Superhot has a pretty cool gimmick: when you move, the game around you moves. When you stop, time moves slower, allowing you to plan your attack accordingly. The art style is pretty cool, too, with a minimalist 3D voxel look.
Job Simulator
Office jobs sure are fun and not completely and mind-numbingly boring. Job Simulator takes your usual mundane tasks and creates more comical situations for you to play through, whether you want to be an auto mechanic, a store clerk, a chef, or an office worker. How you complete tasks as each individual is up to you, and there's plenty of room for error.
Unlike some of the other games as on this, Job Simulator is exclusive to virtual reality platforms. You just don't get the same experience when you're not wearing a headset. It's for the best.
Job Simulator
Take a break from your real job and spend some time in a fictional one instead. What? That doesn't sound fun? I assure you, Job Simulator is a blast. Don't judge a simulator by its cover.
The story doesn't end here
Each of the above games provides a unique experience, and each shows outstanding quality in their given genre. Take a break from reality, visit faraway lands, discover new creatures in each of these games. Some of these games will let you continue the crazy stories of your favorite characters. Other games will give you many familiar aspects of older games but with newer, more amazing things to discover. For example, you can't go wrong with a masterpiece like God of War. Regardless if you've played the original games or not, you can begin here.
There are other games here that are a part of established series. Spider-Man has a storyline completely separate from the comics or movies, making it a great time to join in.
Even if neither of those games strikes you, there are so many games from a lot of different genres and parts of the gaming world that are sure to grab your interest.
Get the Android Central Newsletter
Instant access to breaking news, the hottest reviews, great deals and helpful tips.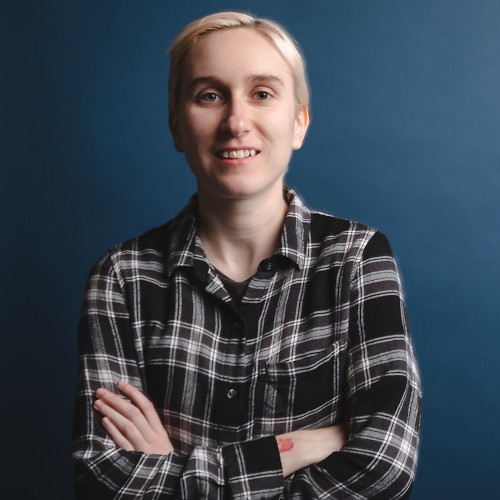 Games Editor - PlayStation, Android, VR
Jennifer Locke has been playing video games nearly her entire life. You can find her posting pictures of her dog and obsessing over PlayStation and Xbox, Star Wars, and other geeky things.